Trifari Gems of India Rhinestone Necklace
April 24, 2022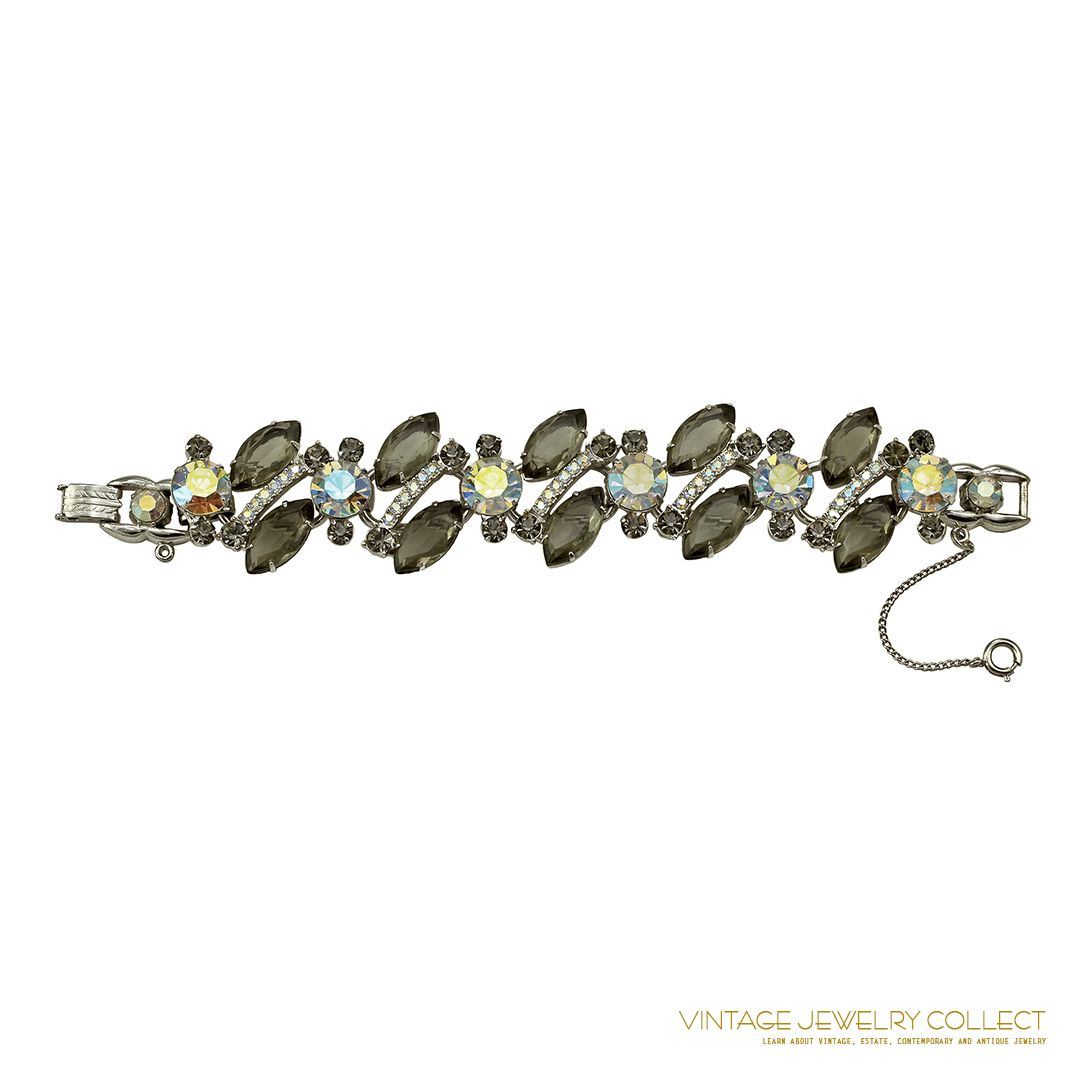 Glitzy Juliana Bracelet with Open Back Stones
April 25, 2022
Unsigned Selro Asian Princess Necklace, Bracelet and Earring Set VERIFIED
$199.00
This is a spectacular Vintage Unsigned Selro Asian princess set featuring the figural faces flanked by large red "stones." Although this set is unsigned, it has been verified by a Selro expert.
1 in stock
• SKU: SE-BR-NE-ER-2021-10-02 12.31.46-50-tjs-a-6
• Designer or Maker: Selro
• Mark: None
• Style: Necklace, bracelet and clip earring set
• Circa Date: 1950s
• Condition: Great. Minor tarnish throughout. Some nacre wear. All earrings are present as are all accent pearls.
• Age Group: Adult
• Color: Antiqued silver-tone, red, black.
• Material: White metal, silver-tone plate, faux pearls, resin
• Size or Measurement: Approx. Bracelet 7 1/8 t.l x 1/4″ w.; earrings measure approx. 1 1/4″ t.l. x 7/8″ w.; necklace measures approx. 18 3/8″ t.l. end to end x 2″ drop from top of red resin plaques.
• Type: Selro set, Figural set, Figural necklace set, Asian Princess set!