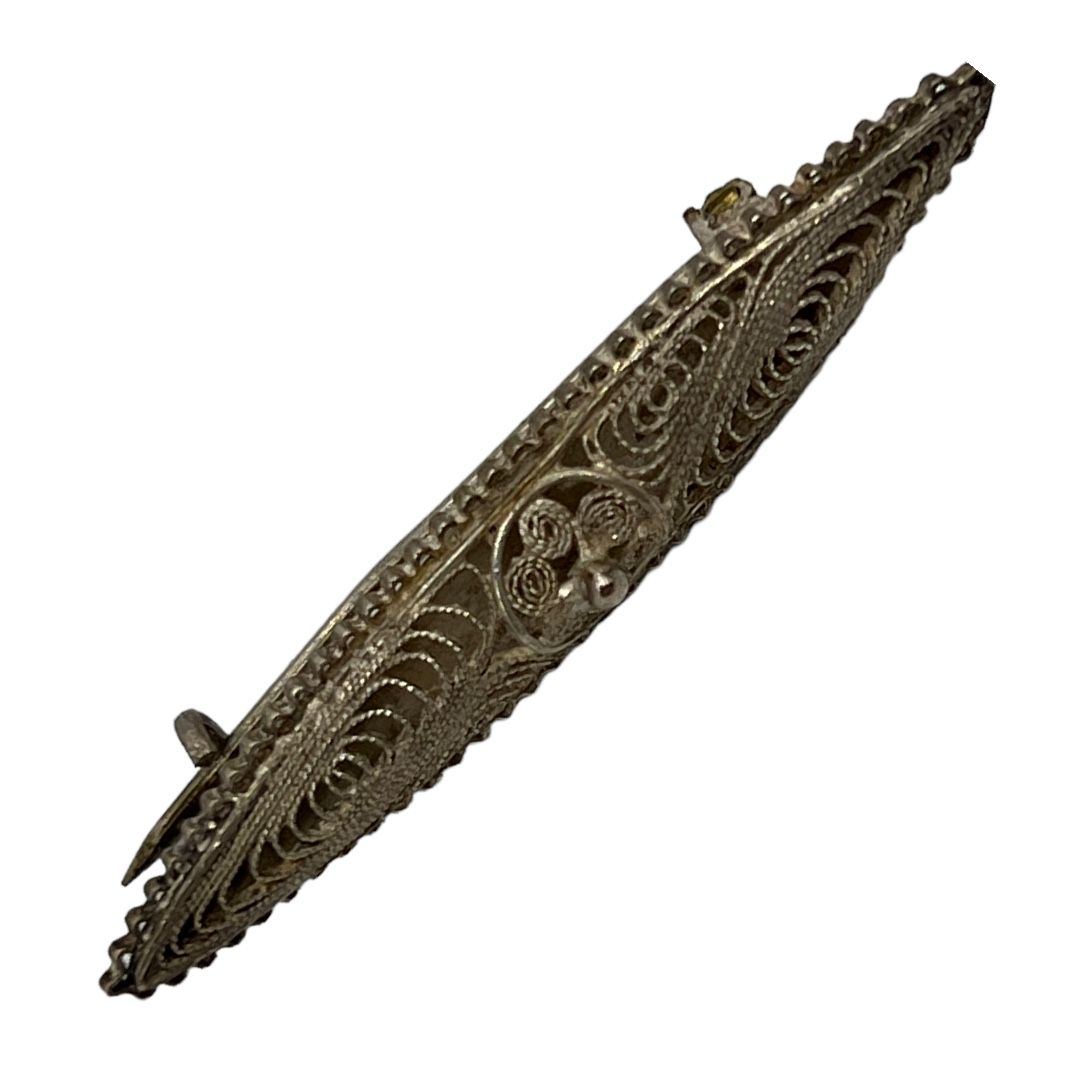 Vintage Italian Filigree Bar Pin
October 13, 2022
Hobe Christmas Wreath Pin
October 13, 2022
Victorian Gold-filled Book Chain Cameo Necklace
$129.00
Lovely Victorian gold-filled book chain cameo necklace. The double-layer chain looks like individual "lyres" terminating to a clasp with a small rectangular-shaped cameo. There is an area that looks like something should be suspended from the clasp. Being sold as is.
1 in stock
• SKU: US-NE-2022-09-30 18.13.58-1890s-vjc-a-4
• Designer or Maker: Unknown
• Mark: None
• Style: Collar necklace with v-spring and box clasp.
• Circa Date: 1890s
• Condition: There are areas of verdigris inside the chain and the clasp may have had something hanging from it.
• Age Group: Adult
• Color: Gold, coral.
• Material: Brass, gold-tone plate, shell.
• Size or Measurement: Approx. 19″ total wearable length.
• Type: Victorian gold-filled necklace, Victorian book chain necklace, Victorian cameo necklace.