Fabulous Vintage Rhinestone Mushroom Brooch and Earring Set — Three Sisters Collection
June 25, 2021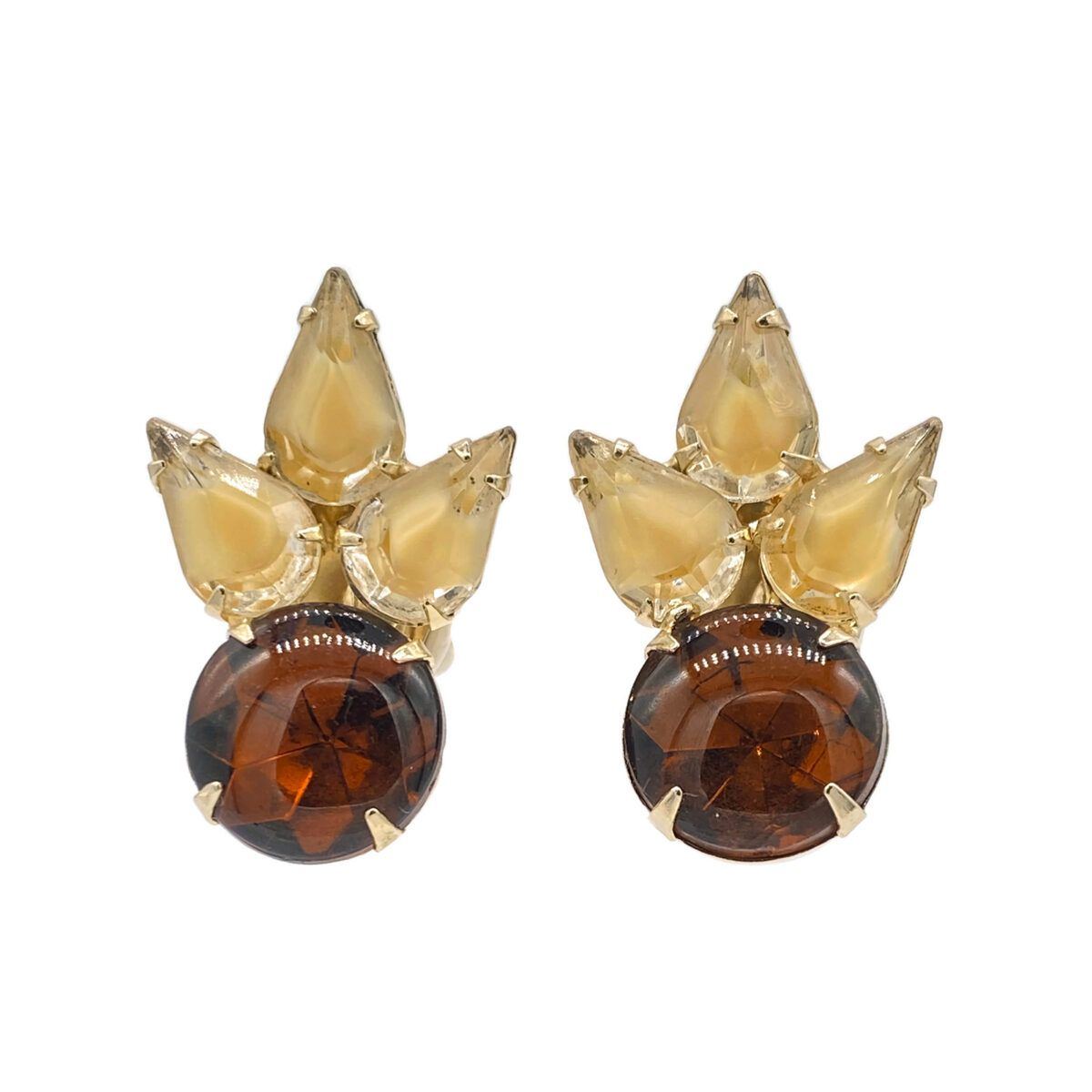 Stunning Givre Rhinestone Earrings in Fall Tones
June 28, 2021
Scrumptious 1960s Faux Pearl and Crystal Tassel Necklace with Rondels!
$89.00
This is a fabulous vintage crystal and faux pearl necklace with large spiral faux pearls, faceted crystal and rondels terminating to a 7-strand tassel. This piece is very much like a collection Trifari necklaces from the early 1960s.
1 in stock
• SKU:US-NE-2020-06-28 11.02.40-60-tjs-a-4
• Designer or Maker:Unknown
• Mark: None
• Style: Pendant or tassel necklace
• Circa Date: Early 1960s
• Condition: Good. The nacre on the spiral pearls does show wear with some surface revealing the white uncoated bead. The nacre wear on the spiral pearls creates high lights and low lights. It is not chipped but worn smooth. There is slight wear to a couple of the pearls toward the spring ring clasp.
• Age Group: Adult
• Color: Cream, gold tone, clear
• Material: brass, crystal, glass, faux pearls, gold tone plating
• Size or Measurement: 22 1/4″ t.l. with 3 3/8″ tassel drop
• Type: faux pearl necklace, tassel necklace, vintage tassel necklace, rondel necklace, Trifari style, 1960s necklace, Vintage jewelry, Vintage jewellery, vintage costume jewelry