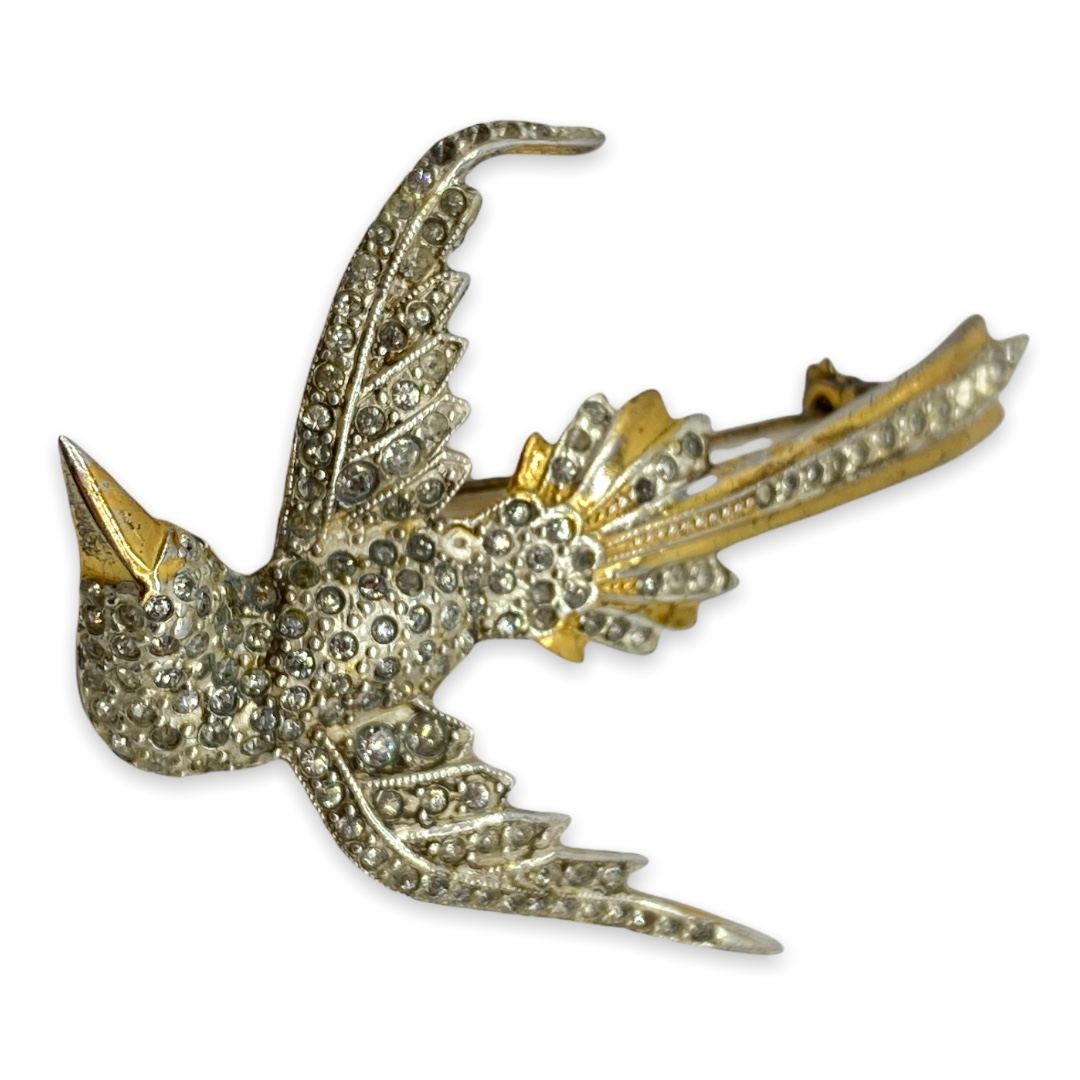 Vintage Rhinestone Sterling Bird Pin
May 15, 2023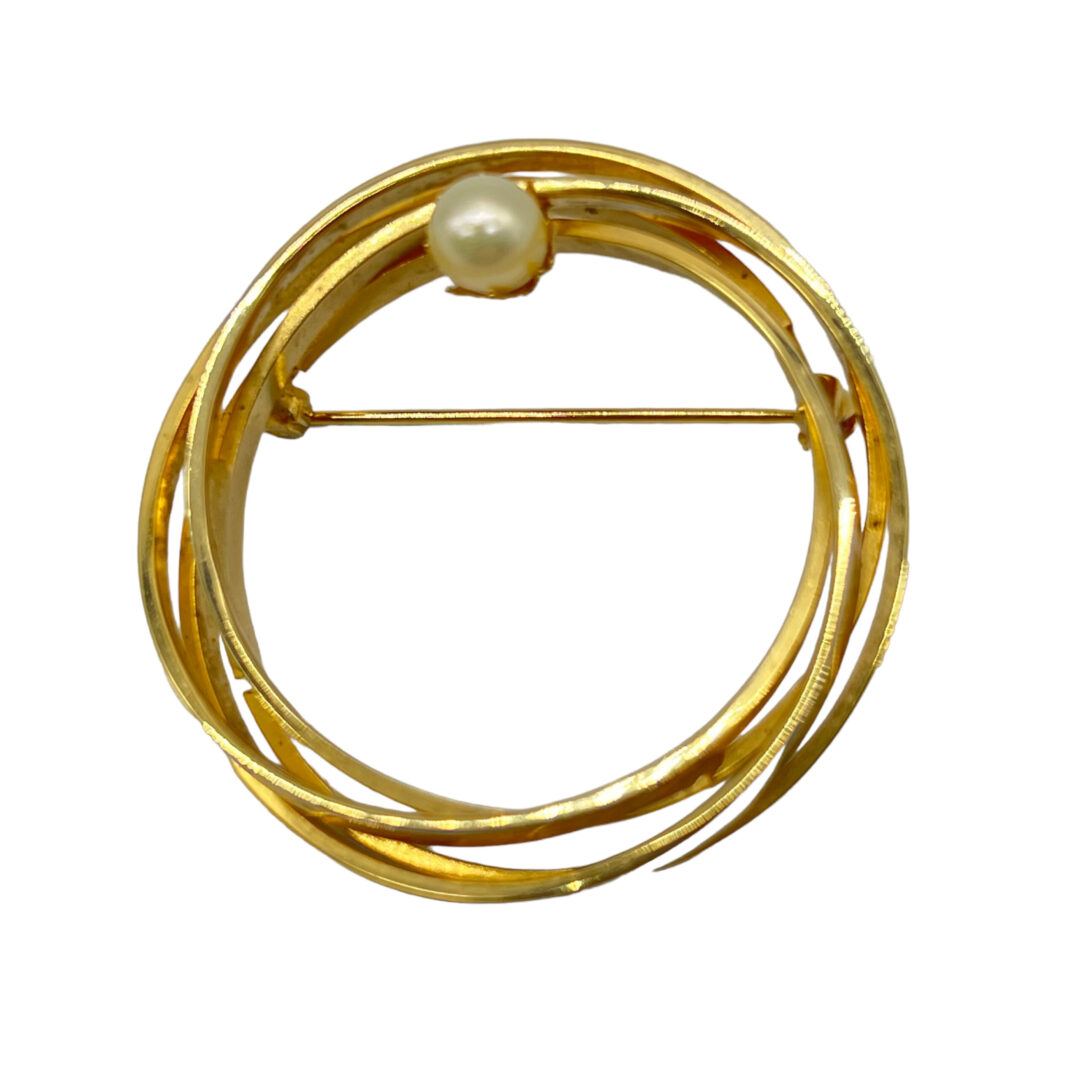 Genuine Pearl Circle Pin
May 17, 2023
Victorian Revival Glass Cameo Brooch
$24.00
This is a lovely large Victorian revival brooch featuring a large glass cameo flanked by faux pearls terminating with a scrolled border. The glass is a lovely tortoise root beer color.
1 in stock
• SKU: US-BC-2023-04-14 13.13.24-60-vjc-a-1
• Designer or Maker: Unknown
• Mark: None
• Style: Brooch/pendant
• Circa Date: 1960s
• Condition: Excellent. Tiny bend in pin stem.
• Age Group: Adult
• Color: Gold, tortoise shell, cream
• Material: White metal, gold-tone plate, glass, faux pearls.
• Size or Measurement: Approx. 2 5/16″ t.l. x 2″ w.
• Type: Glass cameo brooch, 1960s Victorian revival brooch, Faux tortoise-colored glass brooch.