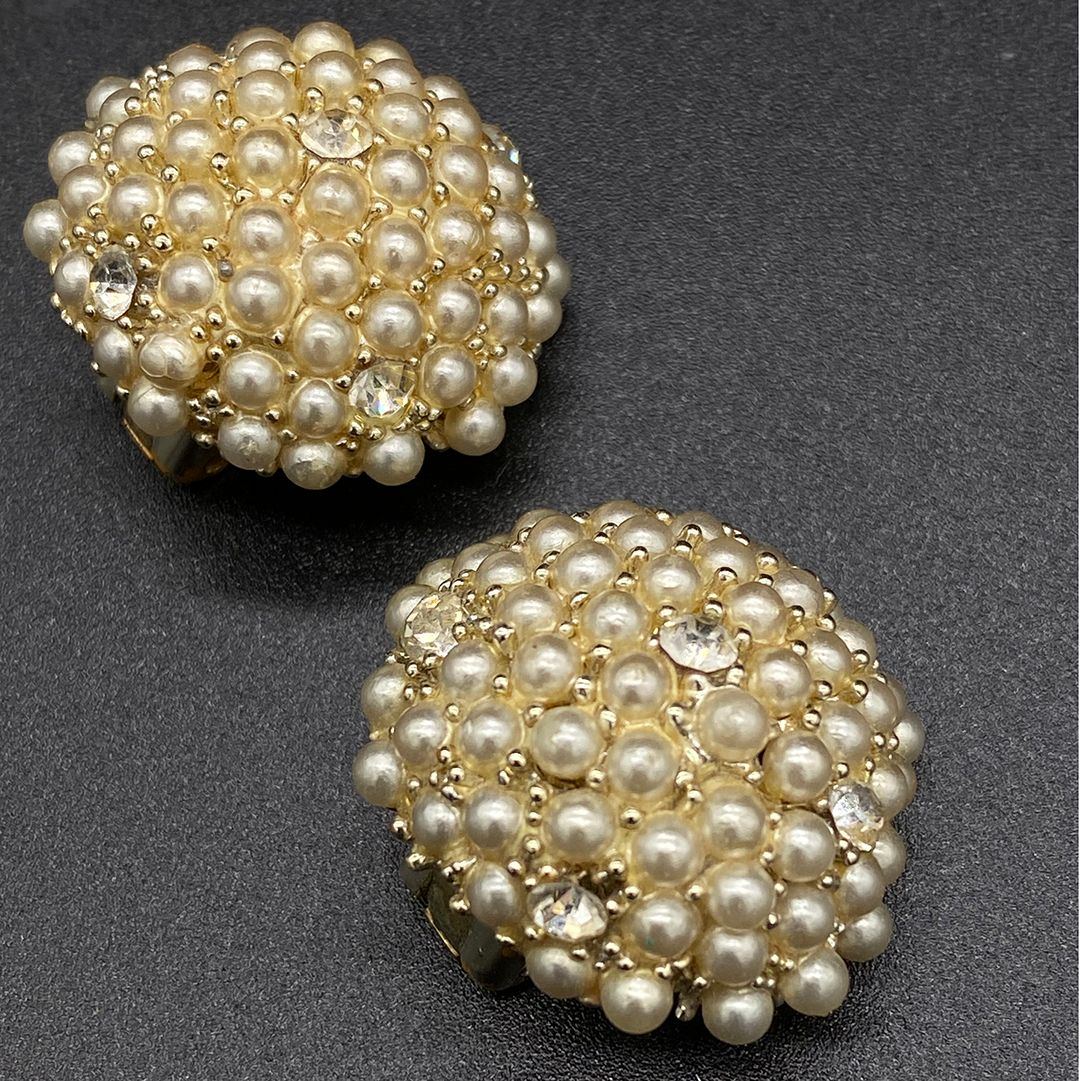 Vintage Reinad Faux Pearl Earrings
July 21, 2021
Victorian Revival Earrings with Heart Motif and Dangles
July 22, 2021
Vintage 1920s Victorian Revival Pendant Earrrings
$69.00
These are gorgeous vintage Victorian revival earrings that feature many of the characteristics of Italian "spun silver" pieces. However, these earrings have no marks. They feature a collet-set tear-drop amethyst-color cabochon in the center with wire "tubes" suspended from the frame.
1 in stock
• SKU: US-ER-2019-12-19 15.00.41-20-tjs-a-2
• Designer or Maker: Unknown
• Mark: None
• Style: Pendant screw-back earrings
• Circa Date: 1930s
• Condition: Excellent vintage, some tarnish-patina
• Age Group: Adult
• Color: Antiqued gold-tone, purple
• Material: Brass,gold-tone plate, glass,
• Size or Measurement: Approx. 2 1/2″ t.l. x 3/4″ w.
• Type: Victorian revival earrings, Victorian revival, Pendant earrings, Dangle earrings, Open metal work, Screw-back earrings
Related Images: