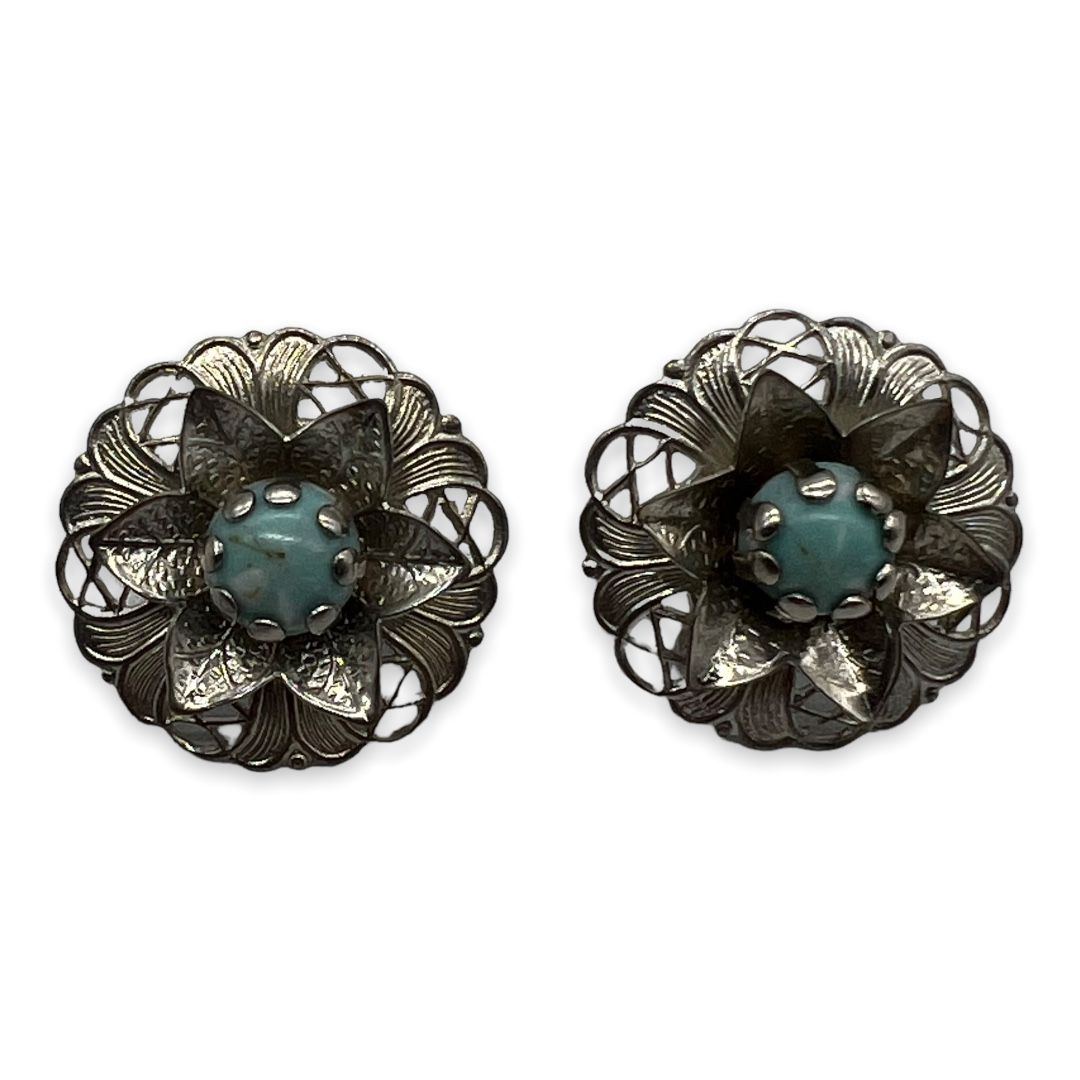 Vintage 1940s Floral Screw back Earrings
May 3, 2022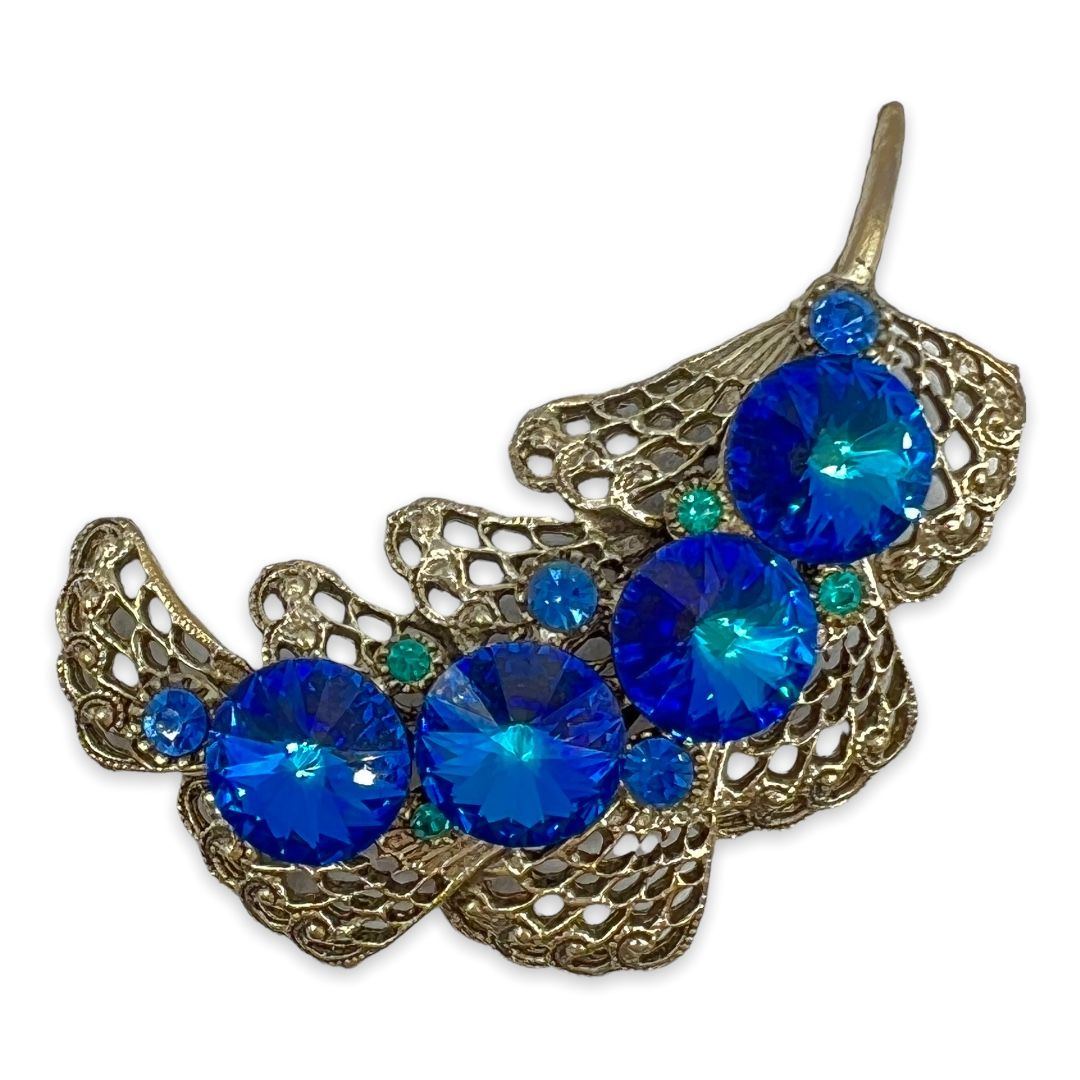 Vintage Rivoli Rhinestone Stylized Leaf Brooch
May 3, 2022
Vintage 1940s White Milk Glass Flower Button Earrings
$14.99
These earrings have the feel of an early Miriam Haskell screw-back earring. They feature tear-shape white beads with a large center disc creating a flower.
Out of stock
• SKU: US-ER-2022-04-26 13.08.11-40-vjc-a-2
• Designer or Maker: Unknown
• Mark: None
• Style: Screw back
• Circa Date: late 1940s-1950s
• Condition: Brass metal does have tarnish
• Age Group: Adult
• Color: Gold, white
• Material: Brass, glass.
• Size or Measurement: Approx. 1″ diameter
• Type: 1940s earrings, White jewelry, White earrings, Milk glass earrings, Miriam Haskell style earrings.