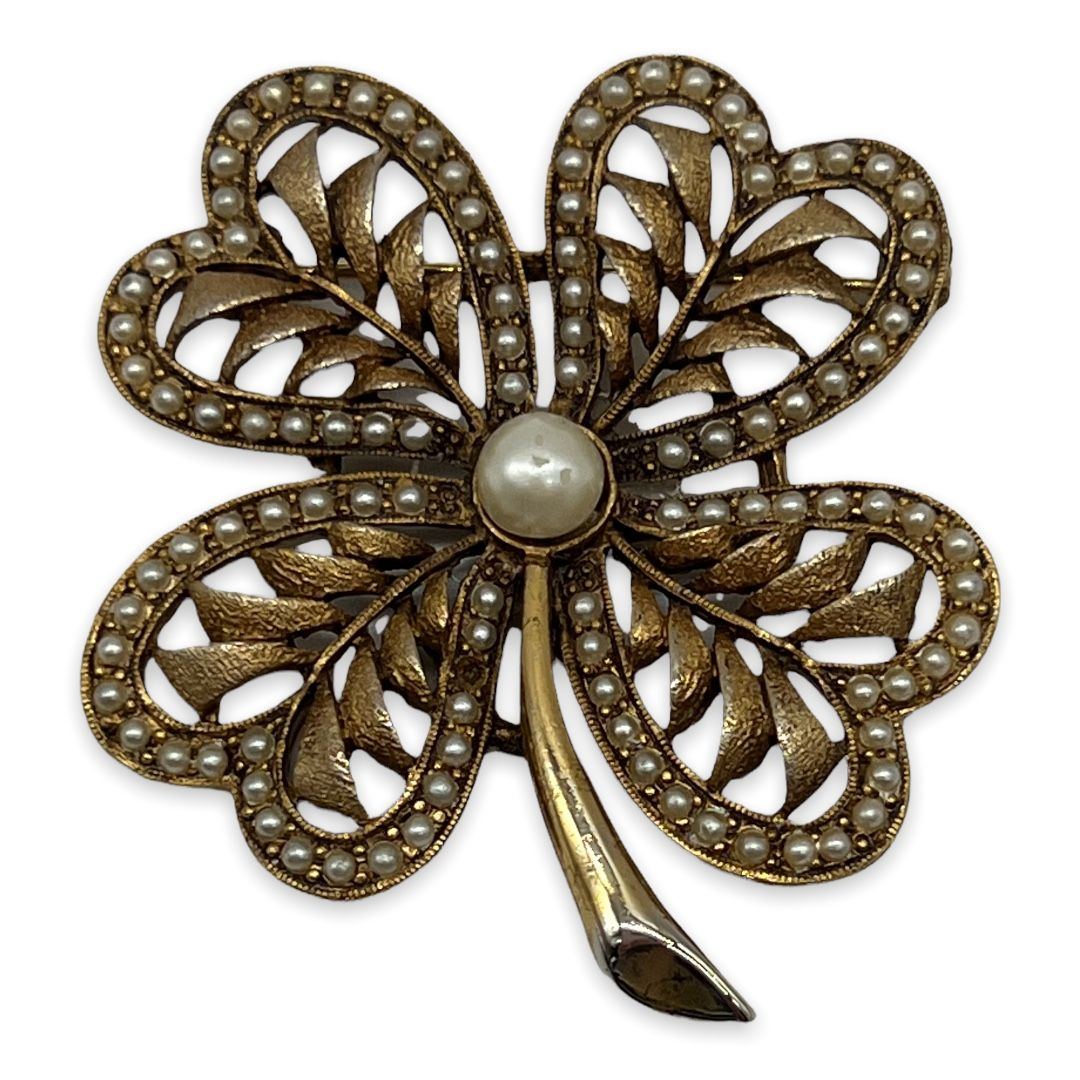 Vintage JJ Four-Leaf Clover Brooch
May 28, 2022
Vintage Red Rhinestone Swedged Floral Spray
May 28, 2022
Vintage 1950s Blue and Green Rhinestone Bracelet
$39.00
This vintage 1950s blue and green rhinestone bracelet features marquis rhinestones set at a diagonal flank by outer rows of blue circ. rhinestones. The pattern is created using three different shades of marquis rhinestones.
Out of stock
• SKU: US-BR-2022-05-24 14.36.29-50-vjc-a-5
• Designer or Maker: Unknown
• Mark: None
• Style: Flexible bracelet
• Circa Date: 1950s
• Condition: Very good. One rhinestone cup is slightly crimped. Please see picture.
• Age Group: Adult
• Color: Gold, blue, green
• Material: Brass, gold-tone plate, glass/crystal
• Size or Measurement: Approx. 6 3/4″ x 7/8″ w. Runs small.
• Type: Blue green rhinestone bracelet, 1950s rhinestone bracelet. Glamour bracelet.