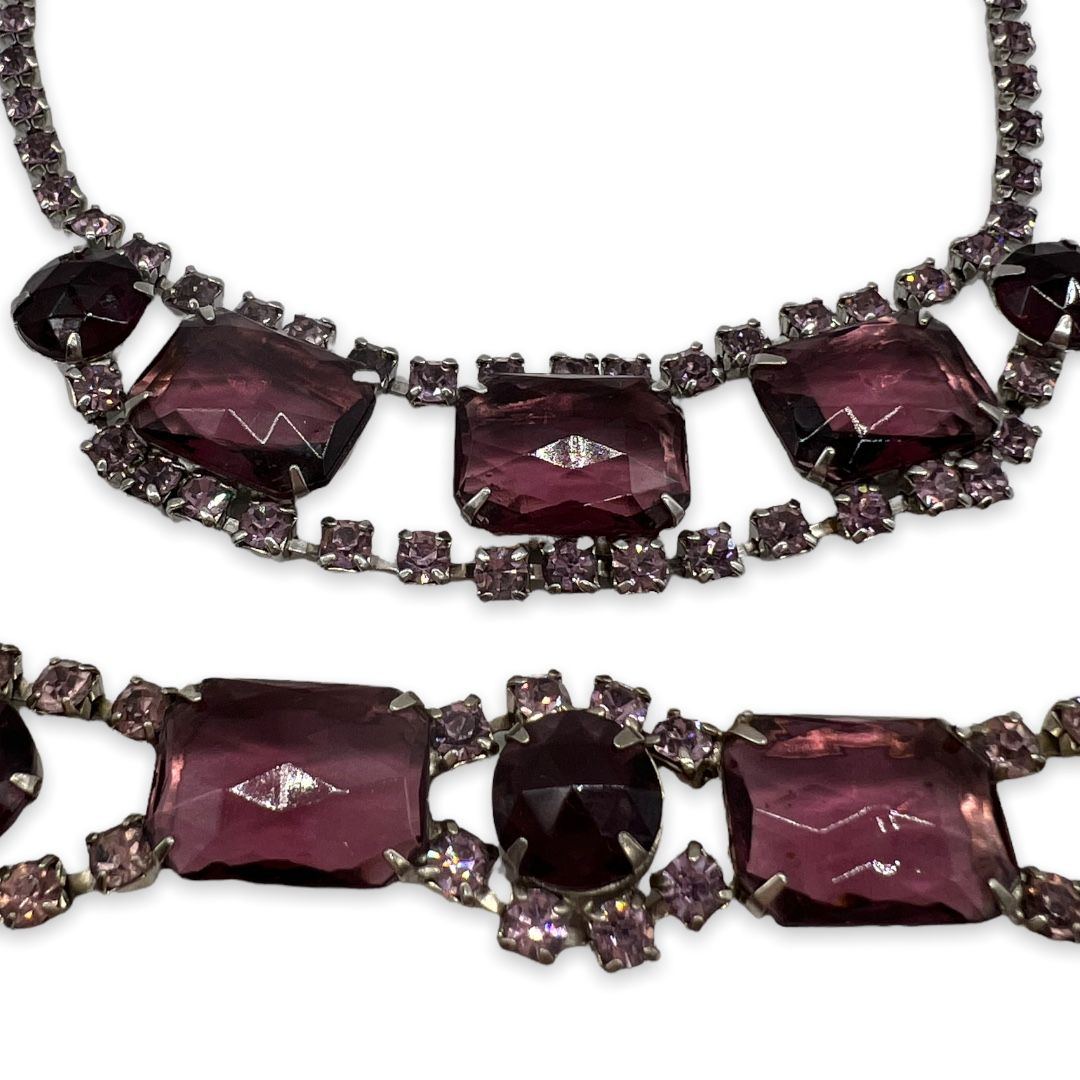 Vintage 1950s Purple Rhinestone Necklace and Bracelet Set
May 27, 2022
1950s Red Aurora Borealis Rhinestone Collar Necklace
May 27, 2022
Vintage 1960s Plastic Daisy Flexible Link Bracelet and Earring Set
$19.00
The lovely summertime vintage 1960s plastic daisy flexible link bracelet features nine flowers surmounted by aurora borealis rhinestone accents.
A matching pair of French clip back earrings complete the look. It is very hard to find these without missing petals. We are delighted to present this to you.
1 in stock
• SKU: US-BR-ER-2022-05-24 14.30.49-50-vjc-a-6
• Designer or Maker: Unknown
• Mark: None
• Style: Flexible link bracelet. Clip-back earrings.
• Circa Date: 1960s
• Condition: Excellent
• Age Group: Adult
• Color: Gold, yellow, pink
• Material: Brass, gold-tone plate, glass/crystal, plastic.
• Size or Measurement: Wearable length approx. 7 1/8″ x 7/8″ w.
• Type: 1960 Flower bracelet, 1960s plastic flower bracelet, yellow flower bracelet.