Vintage Coro Thermoplastic Necklace Acorn Clover Motif
February 5, 2014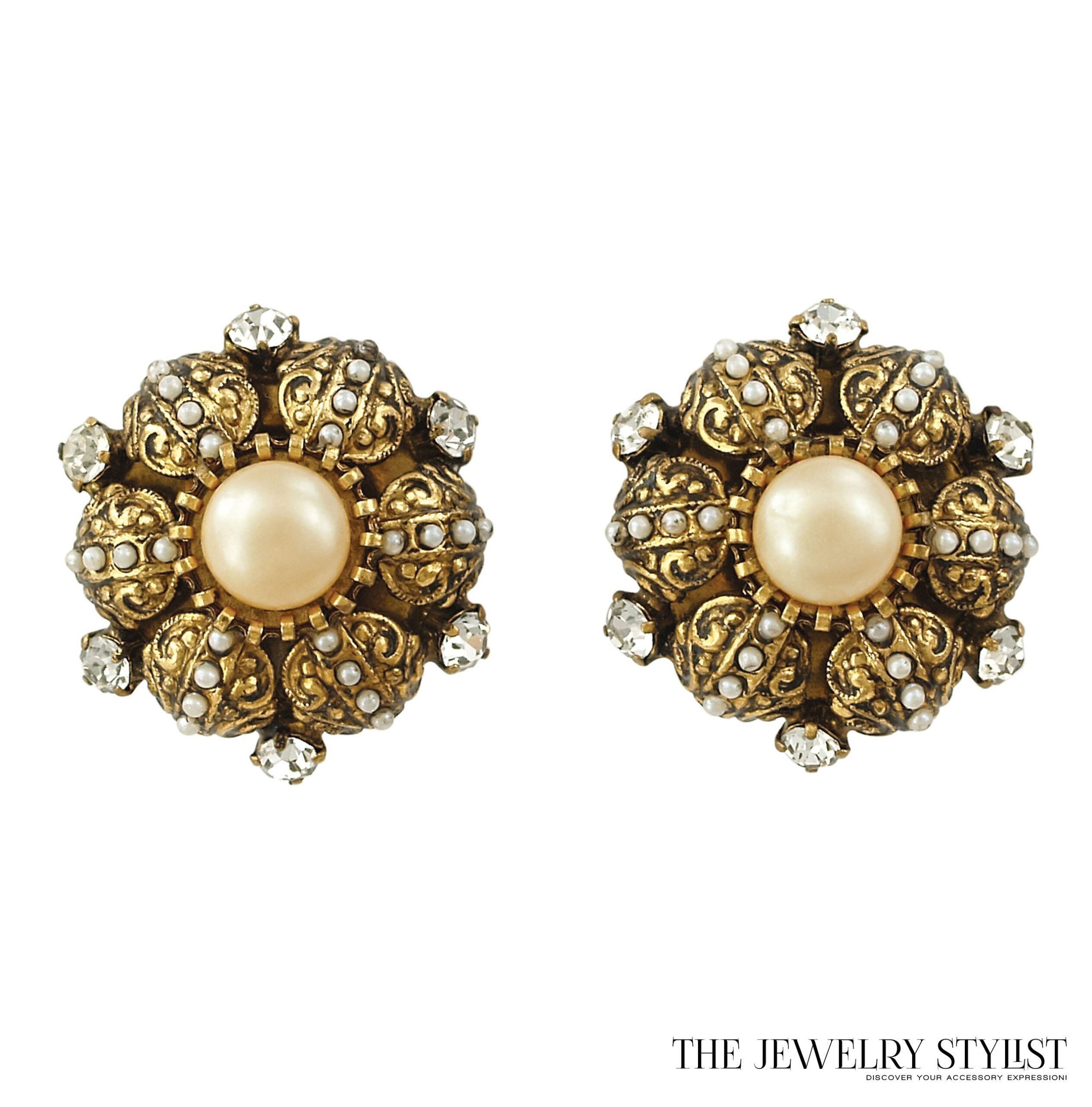 Toledo Style Earrings with Large Center Faux Pearl, Gold-Tone Filigree, Black and Rhinestones
May 20, 2014
Vintage Art Glass Torsade Necklace
$97.00
Vintage Art Glass Torsade Necklace
Measurement: Shortest strands measure 16 1/2″ tl. Longest strands measure approximate 19″ tl. with 2″ drop. Clasp measures 7/8″ diameter.
Condition: Excellent Condition
1 in stock
Gorgeous pink and fuchsia multi-strand torsade necklace featuring seed beads, frosted glass, art glass sugar beads. Floral filigree caps and twisted brass plated spacers adorn this gorgeous piece. Large frosted givré prong set v-spring clasp provides decorative element to wear either side or back. Perfect for wedding or spring attire.
The Vintage Jewelry Collector pick for understated elegance!
Only logged in customers who have purchased this product may leave a review.