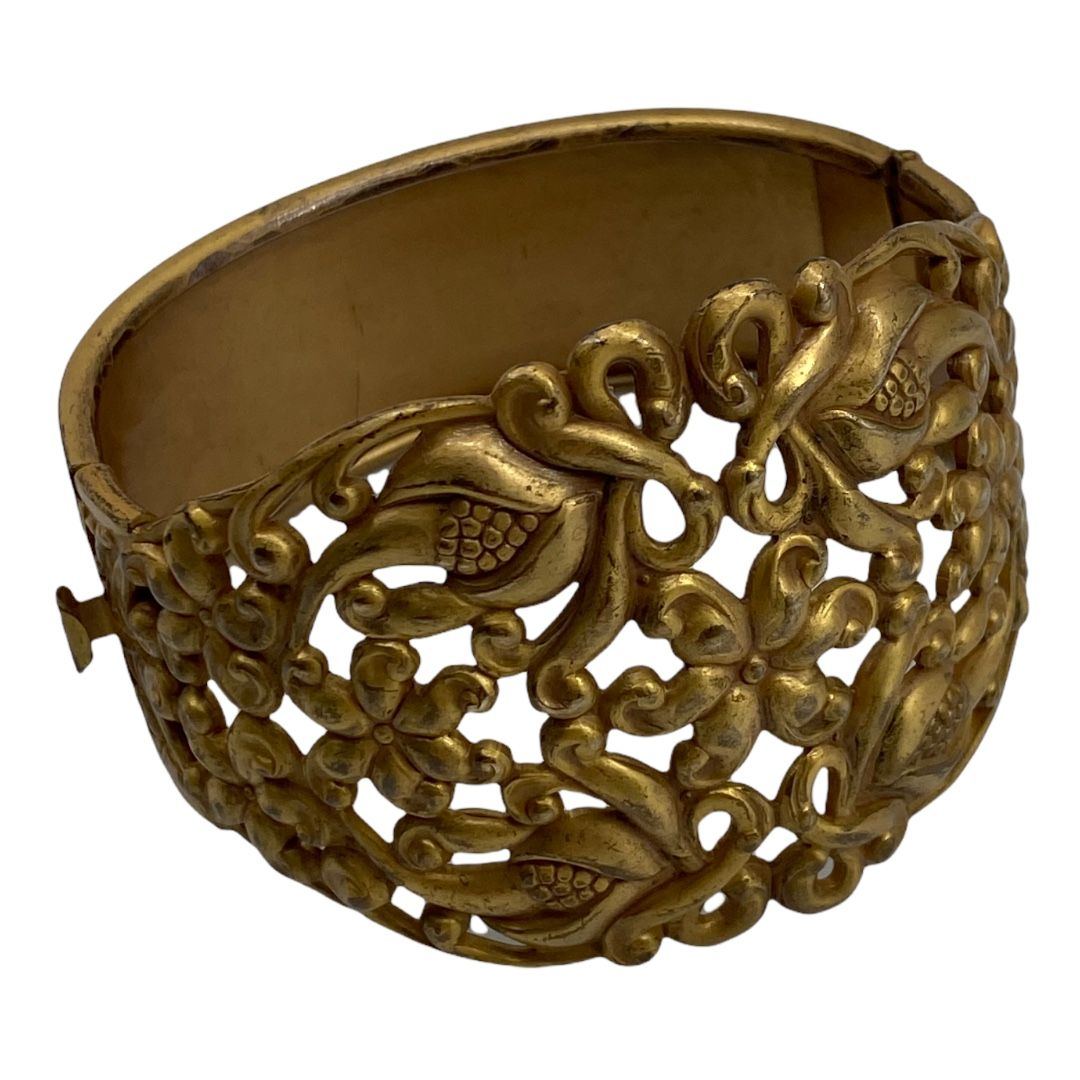 Vintage 1930s Open Metal-work Clamper Statement Cuff
September 21, 2021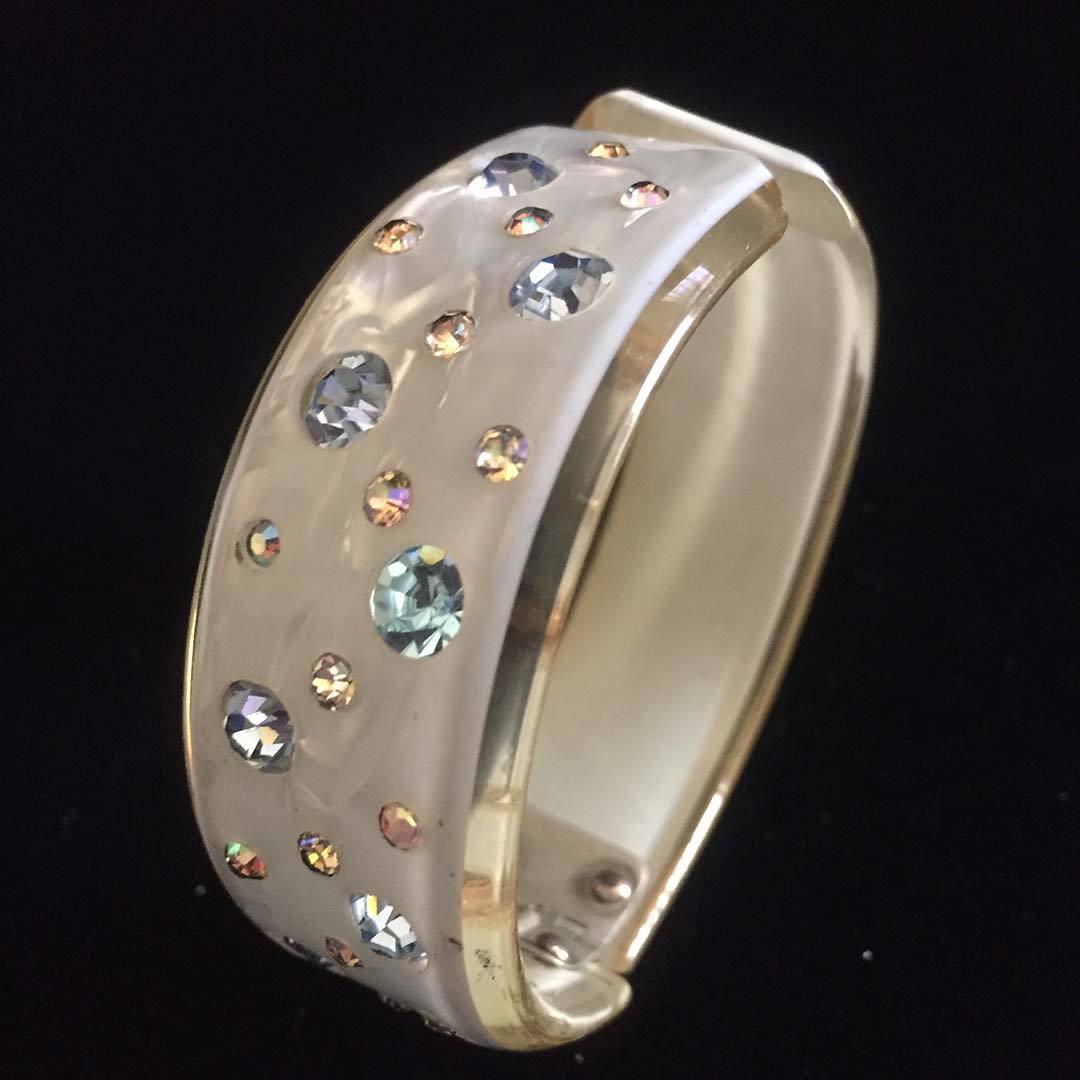 Vintage Swirly Pearlescent Thermoplastic Rhinestone Studded Clamper
September 22, 2021
Vintage Atomic Style 1950s Scatter Pin
$22.00
If you love wearing a cluster of scatter pins, this one is sure to complement your collection. The pin features a large square center stone with grey and clear rhinestones radiating outward. Scatter pins such as this design were particularly popular from the 1940s to the 1960 and the atomic designs of the 1950s are great candidates to be worn in groups. This piece is designed with swedged construction.
1 in stock
• SKU: US-BC-2021-09-18 16.03.31-50-vjc-a-2
• Designer or Maker: Unknown
• Mark: None
• Style: Scatter pin
• Circa Date: 1950s
• Condition: Excellent
• Age Group: Adult
• Color: Silver, gray
• Material: Brass, silver-tone plate, glass/crystal
• Size or Measurement: Approx. 2″ in diameter
• Type: Atomic spray, Scatter pin, Scatter jewelry, 1950s jewelry, 1950s brooches, Rhinestone brooch, Rhinestone atomic brooch, Grey and crystal rhinestone brooch, Silver-tone brooch.