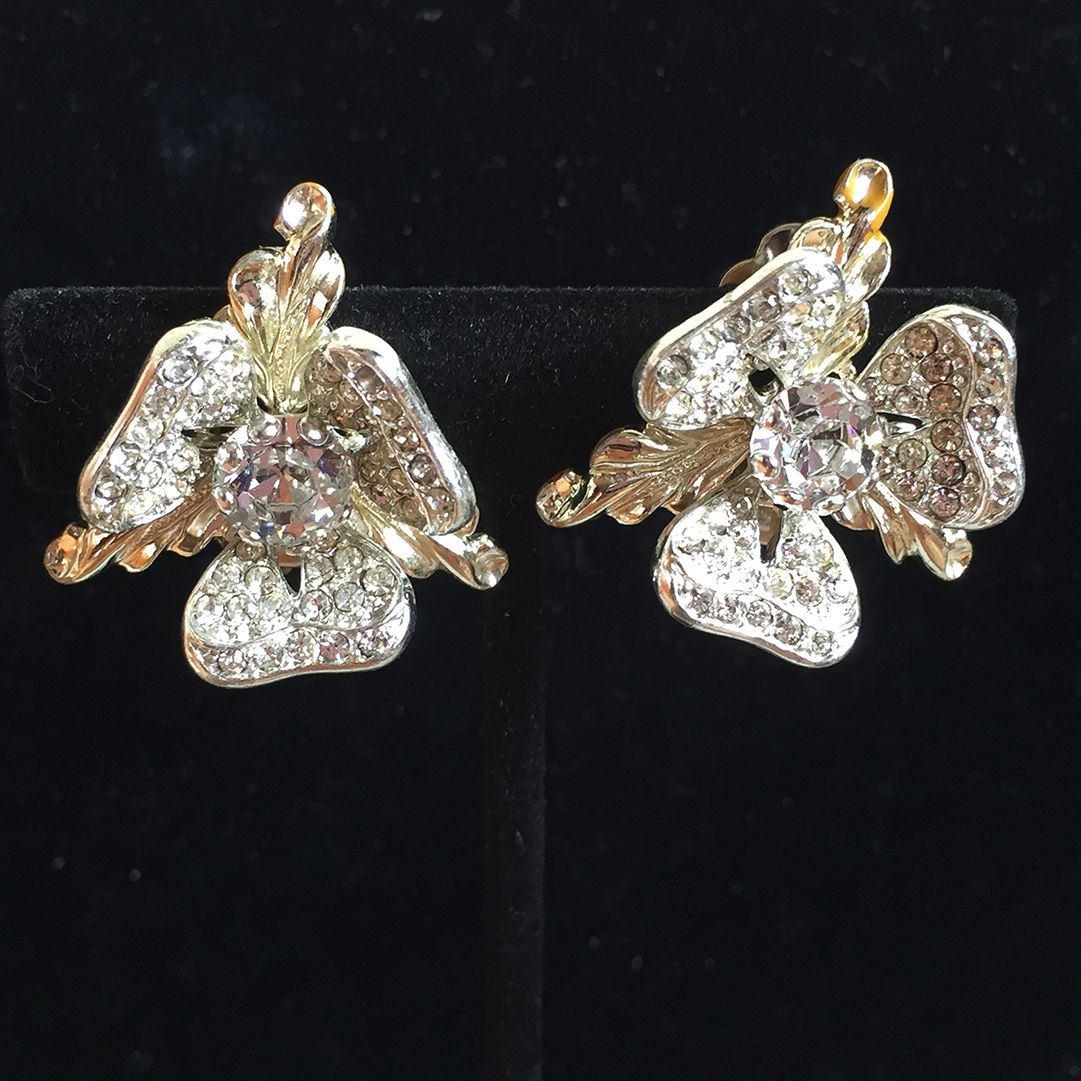 Vintage c. 1950s Floral Rhinestone Earrings Three Dimensional Motif Perfect for Bridal Shoes
July 5, 2021
Victorian Revival Pendant Necklace with Faux Roman/Grecian Cameo Motif
July 5, 2021
Vintage Dangle Cha Cha Aurora Borealis Crystal Bead Brooch Pin Perfect for Wedding
$39.00
We are proud to offer this lovely vintage dangle "cha cha" aurora borealis crystal bead brooch. This particular style is great for an evening accent in the hair (yes, I have used brooches for hair adornment), an evening gown, a purse accent, and bridal wear. This style is a simple way to have all of your bridesmaid look cohesive. The piece has silver-tone plating and a working safety catch.
1 in stock
• SKU: US-BC-2021-07-04-50s-vjc-2
• Designer or Maker: Unknown
• Mark: None
• Style: Brooch
• Circa Date: 1950s
• Condition: Excellent
• Age Group: Adult
• Color: Crystal, clear, Color is "brighter" in person.
• Material: brass plaque, glass, crystal
• Size or Measurement: 1 7/8″ diameter.
• Type: vintage brooch, wedding brooch, hair brooch, bridal brooch, 1950s brooch.