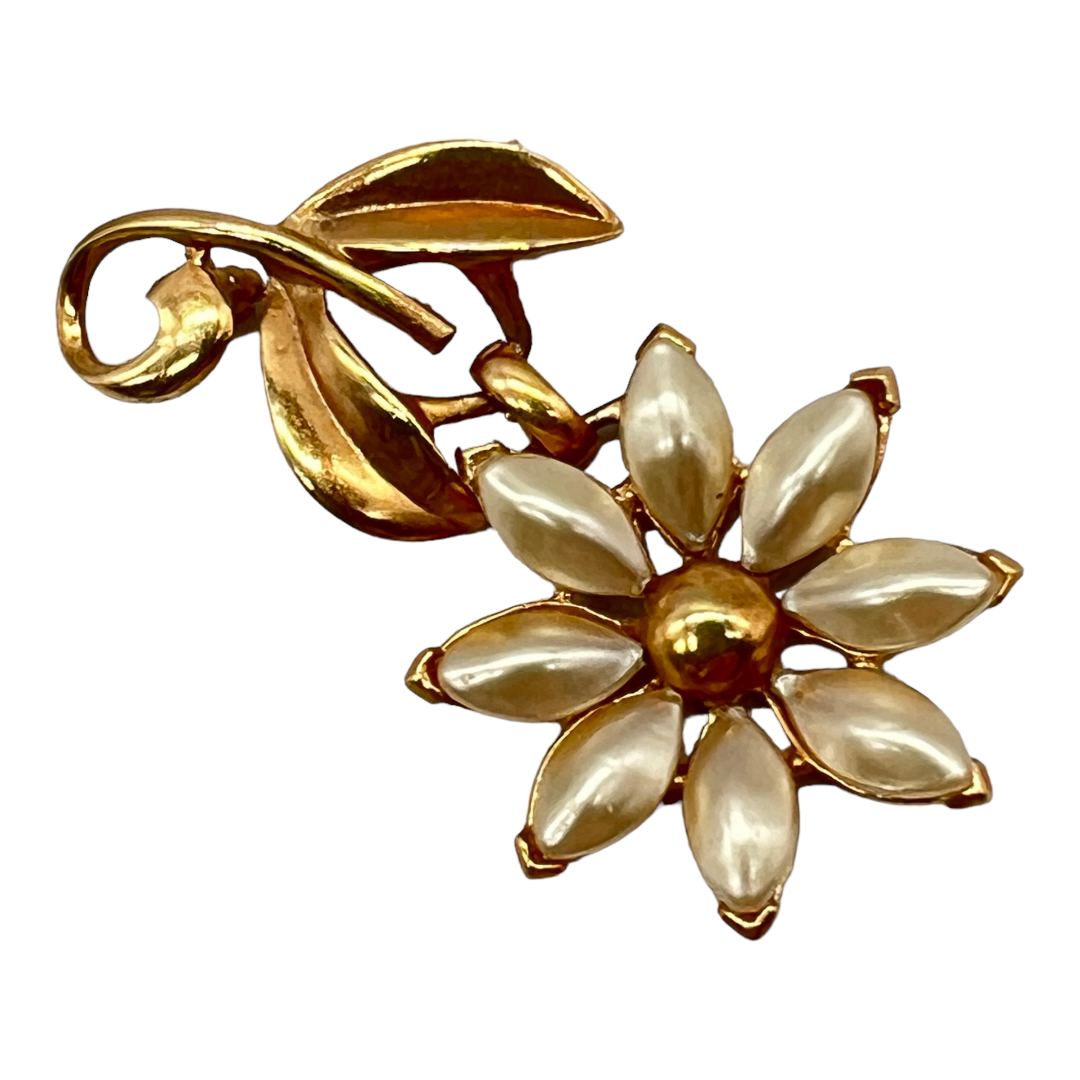 Articulated Pearl Flower Pin
May 19, 2023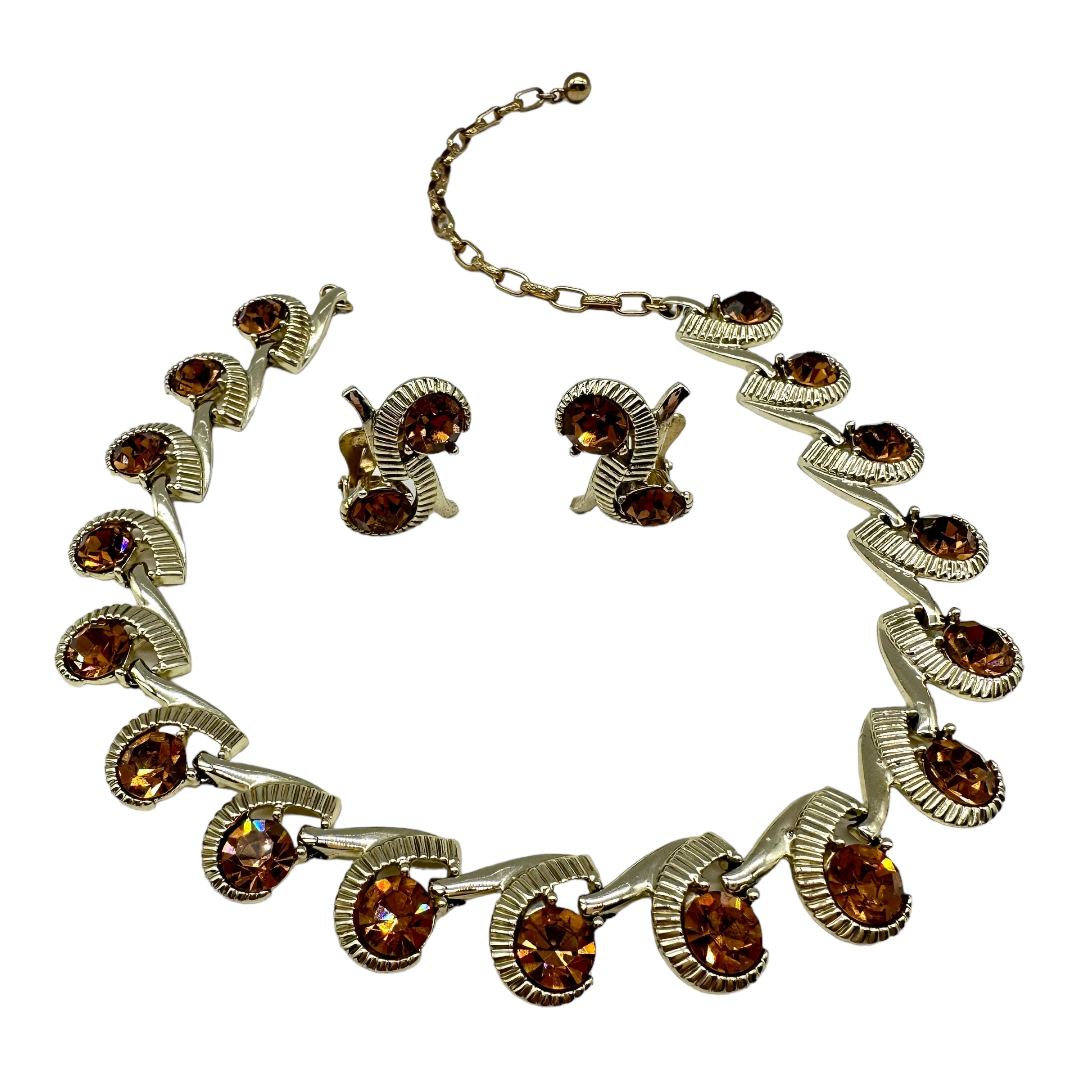 Kramer Topaz-colored Rhinestone Necklace Set
May 24, 2023
Vintage Flower Slide Pin Brooch
$29.00
Lovely silver tone faux pearl pin that can also be worn as a slide with a neck ring or chain. Features stylized flower motif with a modernistic flair surmounted by a faux pearl. A sweet piece!
1 in stock
• SKU: US-BC-2022-12-06 10.50.17-50-vjc-a-1
• Designer or Maker: Unknown
• Mark: None
• Style: Slide/pin
• Circa Date: 1950s
• Condition: There is a slight nick on the faux pearl. Using the loop it looks more like a bump of excess nacre. Two spots of plating loss on pin stem. Reduced to clearance.
• Age Group: Adult
• Color: Silver, cream.
• Material: Brass, silver-tone plate, faux pearl.
• Size or Measurement: Approx. 1 7/8″ across x 1 1/16″ t.l.
• Type: Flower pin, Slide/pin combo, Stylized flower pin.