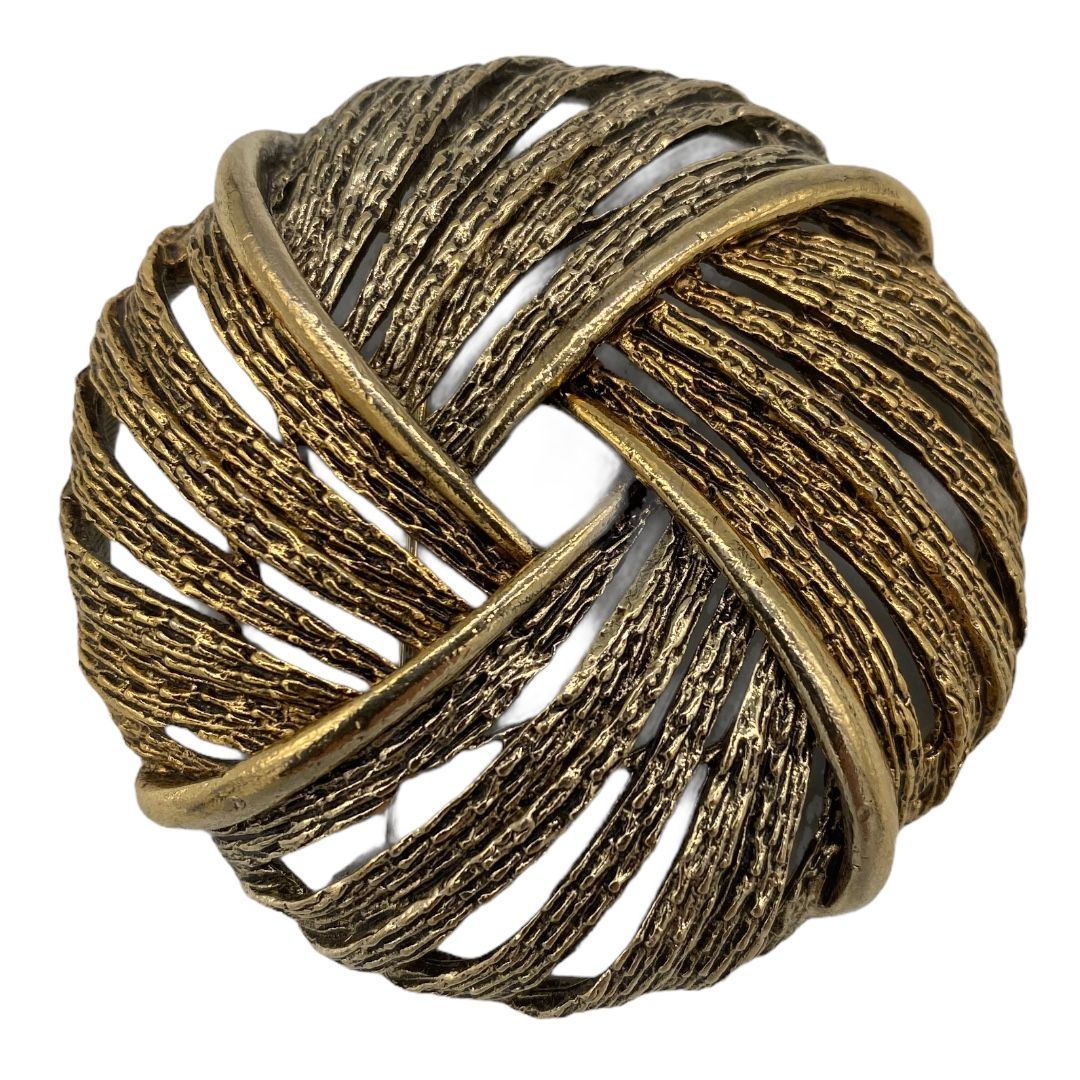 Large Tailored Two-Tone Brooch Signed Art
July 28, 2021
Vintage Rhinestone Flower Basket Brooch
July 28, 2021
Vintage Gold Tone Art Aurora Borealis Rhinestone Earrings
$18.00
Gold-tone Art c. 1960s clip-back earrings feature blue aurora borealis circ. rhinestones encrusting a stylized ribbon. Perfect for evening, costuming plays or film or simply for the lover off all things vintage.
1 in stock
• SKU: AR-ER-2020-09-21 13.52.43-1-60-tjs-a-2
• Designer or Maker: Art / Mode Art Jewelers
• Mark: Art with copyright
• Style: Clip back earrings
• Circa Date: 1960s
• Condition: Great. Minor signs of original glue on back
• Age Group: Adult
• Color: Gold tone (almost silver), blue
• Material: White metal, glass/crystal
• Size or Measurement: 7/8″ diameter.
• Type: Vintage Art jewelry, Art earrings, 1960s Art clip-back earrings, Aurora borealis earrings, Blue aurora borealis earrings, Vintage jewelry, Vintage jewellery, Vintage costume jewelry