Dramatic Vintage Clear Rhinestone Dangle Earrings
February 21, 2022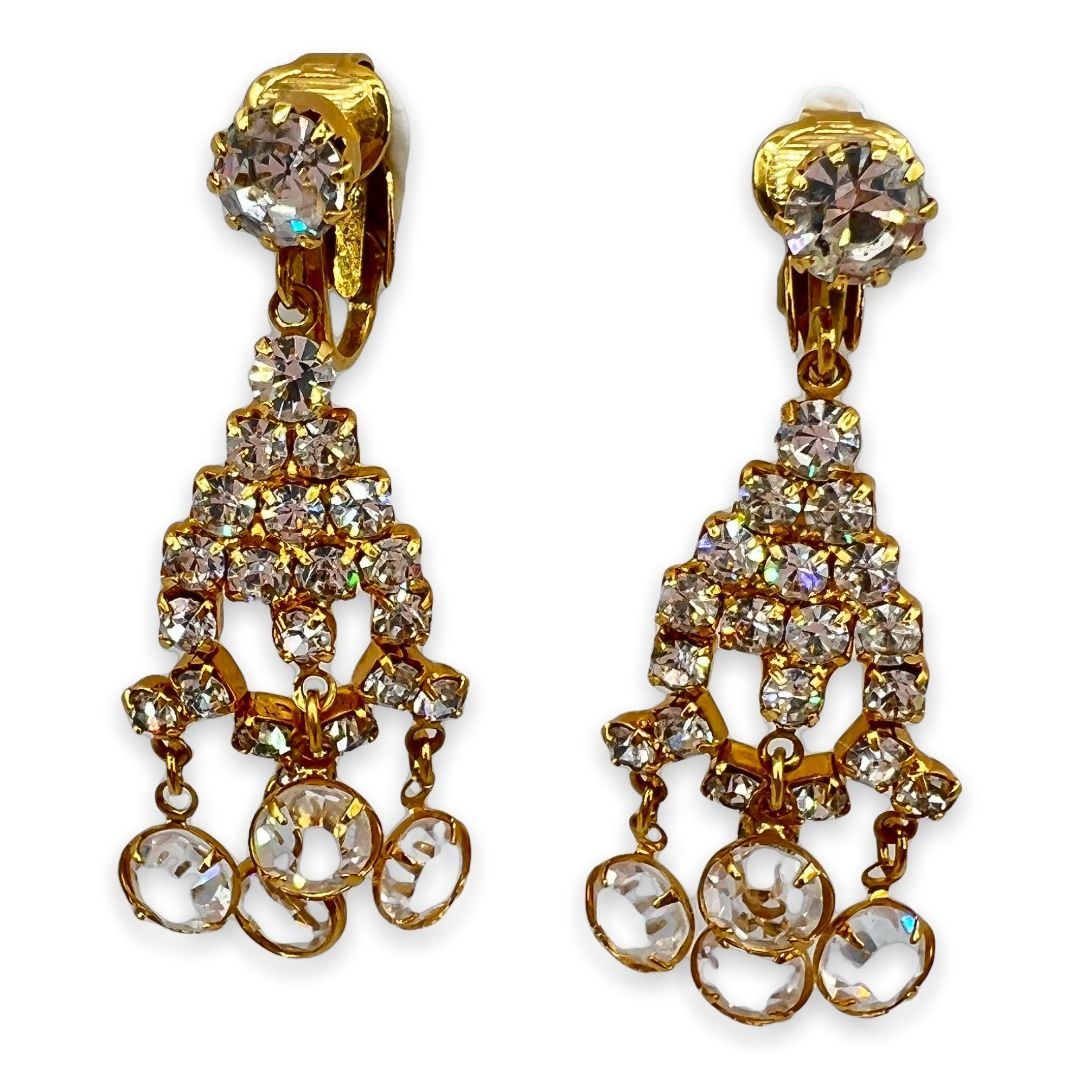 Lovely Vintage Rhinestone Clear Dangle Earrings
February 21, 2022
Vintage Green and Blue Rhinestone Earrings
$29.00
These delicate rhinestone clip-back earrings will go with mono-color dark blue or emerald-green rhinestone pieces. They feature a center blue stone flanked by larger emerald-green rhinestone flanked by tiny round rhinestones.
1 in stock
• SKU: US-BC-2022-02-16 17.08.12-50-vjc-a-2
• Designer or Maker: Unknown
• Mark: None
• Style: Clip back
• Circa Date: 1950s
• Condition: Excellent. Please note the the "pink" color on the back of the earring is an artifact. These appear to have never been worn.
• Age Group: Adult
• Color: Silver, blue, green.
• Material: Brass, Silver-tone plate, glass/crystal.
• Size or Measurement: Approx. 15/16″ x 15/16″.
• Type: Vintage rhinestone earrings, Blue rhinestone earrings, Green rhinestone earrings, 1950s rhinestone earrings. Clip-back earrings.
Related Images: