Vintage Mexican Silver Abalone Brooch
January 6, 2022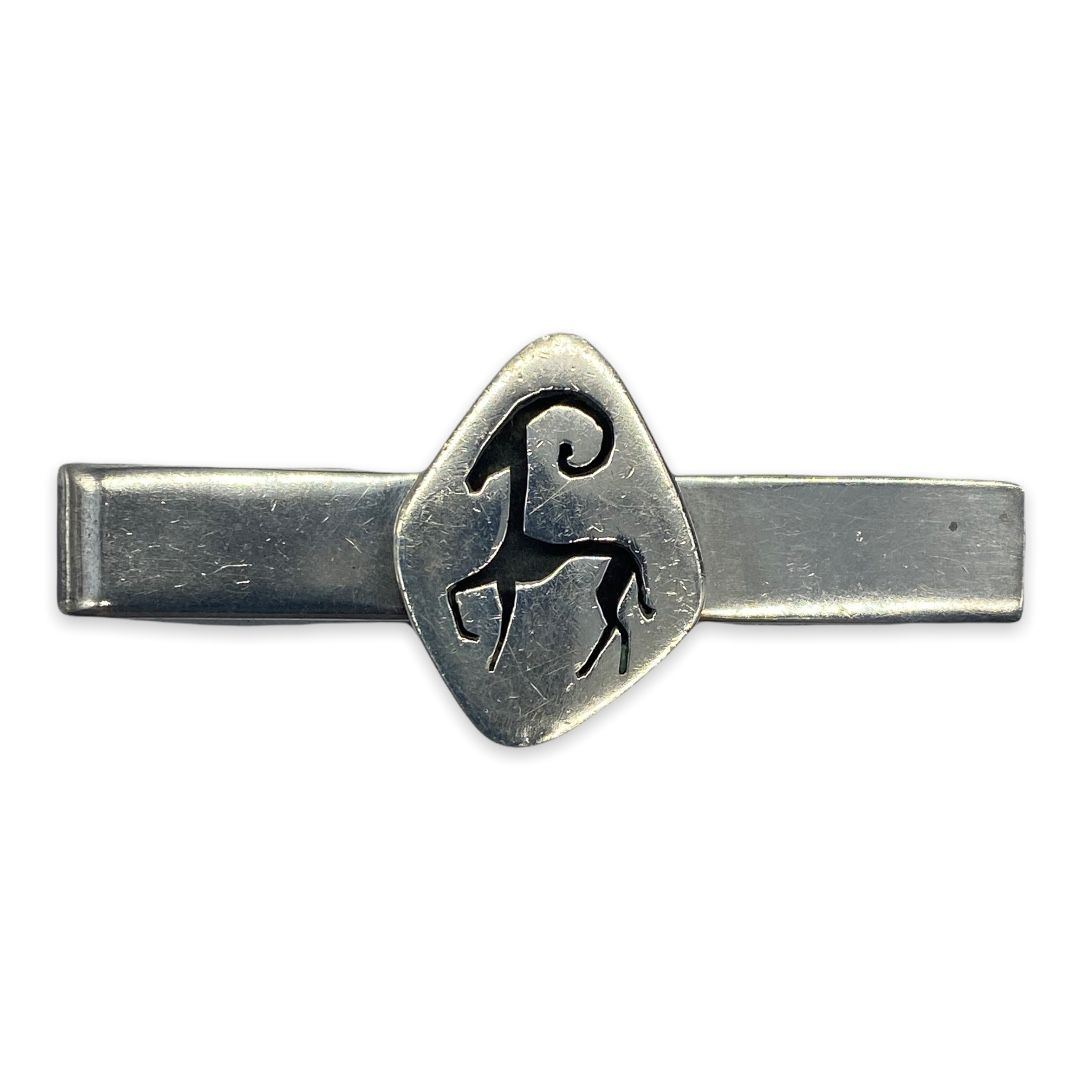 Los Castillos sterling money clip
January 17, 2022
Vintage Mexican Barrera Sterling Silver Green Cabochon Bracelet
$197.00
Lovely flexible link bracelet with a sunflower link motif surmounted by large oval green cabochons. Each oval stone is flanked by spherical caps alternating with heart-shaped metalwork. V-spring and box clasp. If you love vintage Mexican sterling and want to achieve a Boho look, this is a great piece to add to your bracelet wardrobe. This piece would also look terrific when grouped with other bracelets!
1 in stock
• SKU: BA-BR-2021-12-27 17.05.00-50-tjs-a-5
• Designer or Maker: Barrera, Made in Mexico, Sterling
• Mark: Barerra, Made in Mexico, Sterling
• Style: Flexible link bracelet
• Circa Date: 1950s
• Condition: This piece has some tarnish, lighter scratches on the third link and some surface scratches on the first link. One one link there is an incision on the back that I cannot tell if it is additional maker's marks. Please examine image. We have not attempted to polish this piece and have left it with its original patina.
• Age Group: Adult
• Color: Silver, green
• Material: Sterling, Green stone (unknown albeit we've been told dyed green onyx)
• Size or Measurement: Approx. 7 7/8″ t.l. x 1 1/2″ w.
• Type: Mexican sterling, Mexican silver bracelet, Mexican link bracelet, Mexican, Barrera Sterling, Barrera Mexican sterling