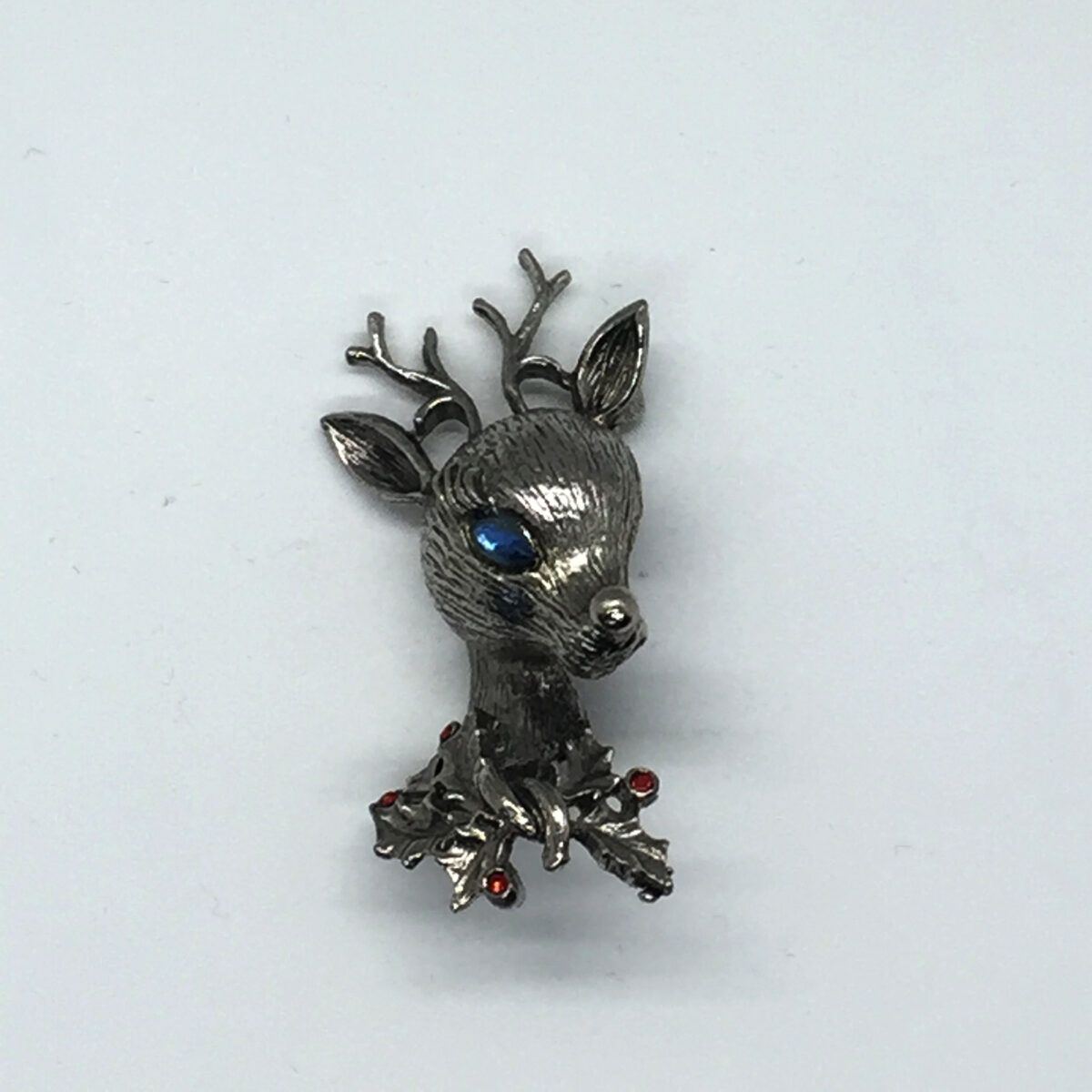 Vintage Rhinestone Reindeer Christmas Pin by Art
June 21, 2021
Floral Bouquet Brooch with Molded Flowers by JJ
June 24, 2021
Vintage Faux Pearl and Rhinestone Bracelet
$24.00
Very sweet faux pearl and rhinestone bracelet. Perfect for dinner out or for a bridal member. The bracelet features round rhinestones with a center design of three faux pearls flanked by baguette. Simple elegance.
1 in stock
SKU:US-BR-12020-11-27 13.23.02-50-tjs-a-5
Designer or Maker: Unknown
Mark: None
Style: rhinestone chain
Circa Date: 1950s
Condition: Good vintage condition. One pearl has a small area of nacre loss
Age Group: Adult
Color: Silver
Material: brass, silver plate, faux pearls
Size or Measurement: 7 3/8″ t.l. x 1/2″ w.
Type: vintage bridal jewelry, rhinestone bracelet, pearl bracelet, 1950s jewelry, 1950s bracelet, bridal party, evening jewelry, Vintage jewelry, Vintage jewellery, vintage costume jewelry