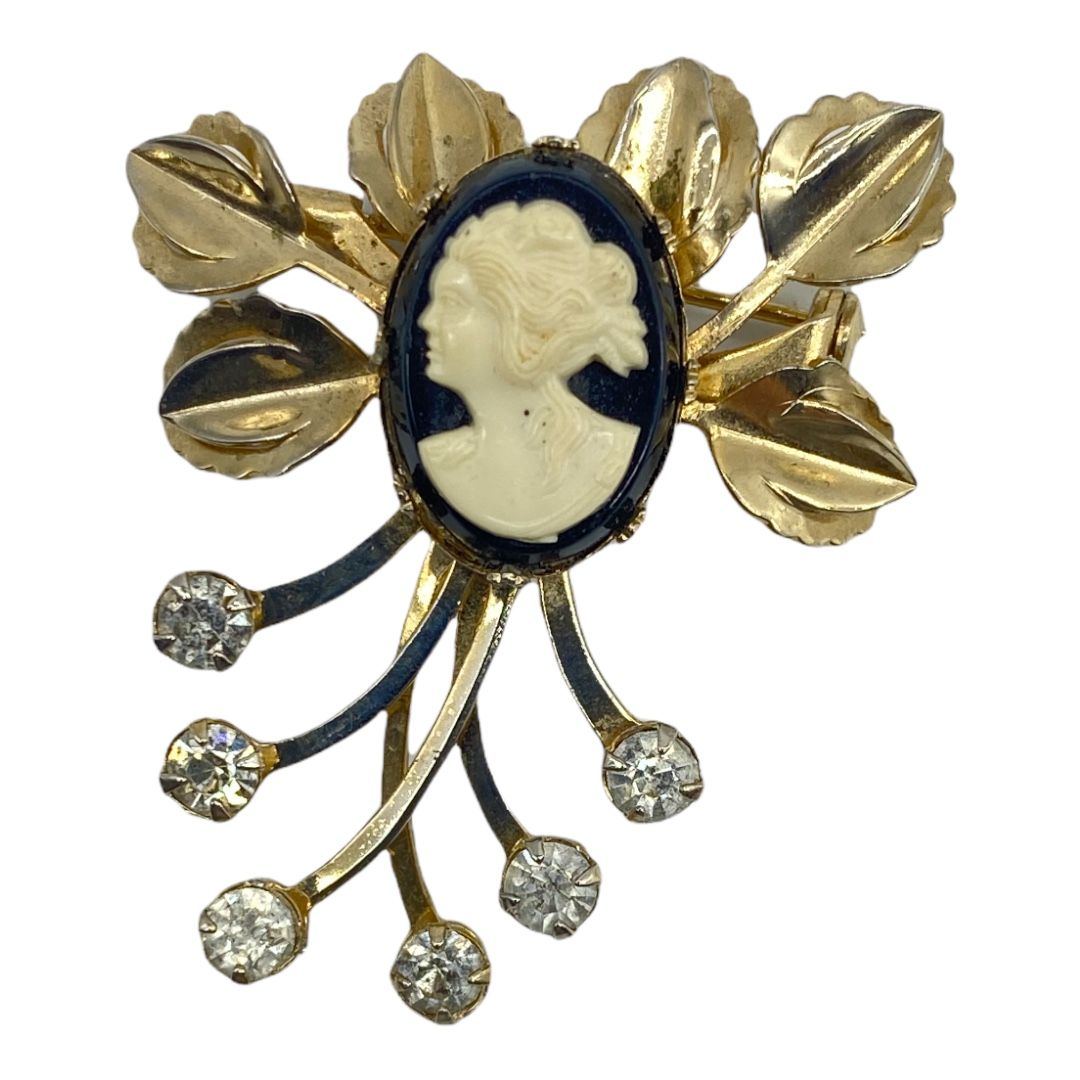 Vintage 1940s Victorian Revival Pin Pendant
September 30, 2021
Vintage Pastel-Color Circle Pin
September 30, 2021
Vintage Open Metal-work Rhinestone Oval Pin
$15.00
This vintage oval rhinestone pin has many characteristics of West German pieces. It features an oval open-metal-work plaque surmounted by floral cups with prong-set purple rhinestones. The center rhinestone rests in a decorative element flanks by aurora borealis stones. The piece has a stylized Victorian revival feel to it.
1 in stock
• SKU: US-BC-2021-09-21 16.39.18-50-vjc-a-2
• Designer or Maker: Unknown
• Mark: None
• Style: Brooch/Pin
• Circa Date: 1950s
• Condition: Great. Some surface wear to pin stem. It feels slightly rough to touch.
• Age Group: Adult
• Color: Antiqued-gold-tone plate, purple, pink.
• Material: Brass, Antiqued-gold plate, glass/crystal
• Size or Measurement: Approx. 1 5/8″ x 1 1/4″ w.
• Type: Victorian Revival, West German brooch, West German jewelry, Oval brooch, Filigree brooch, Floral motif, Scatter pin, Scatter jewelry, 1950s jewelry, 1950s brooches.