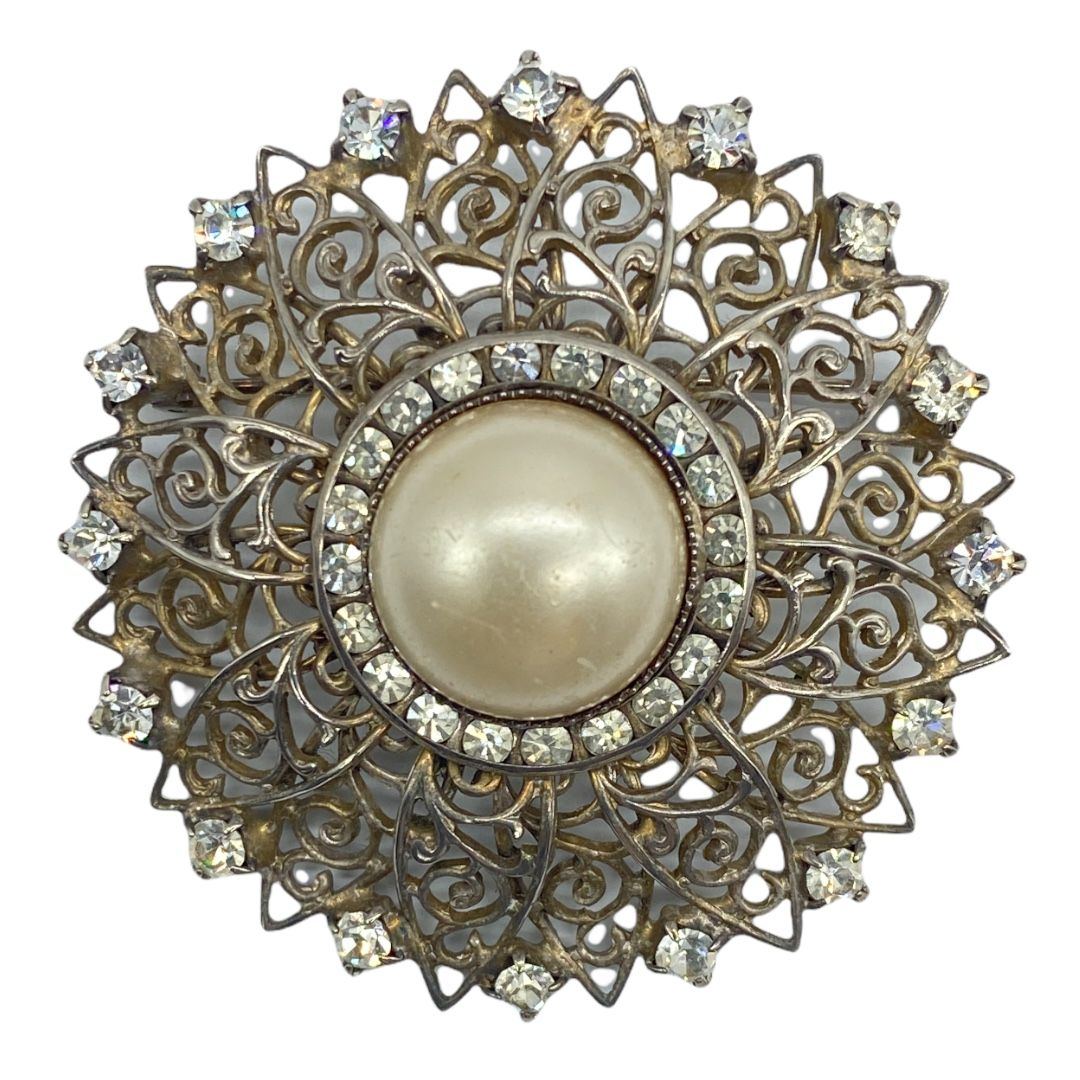 Vintage Filigree Rhinestone and Faux Pearl Brooch
October 1, 2021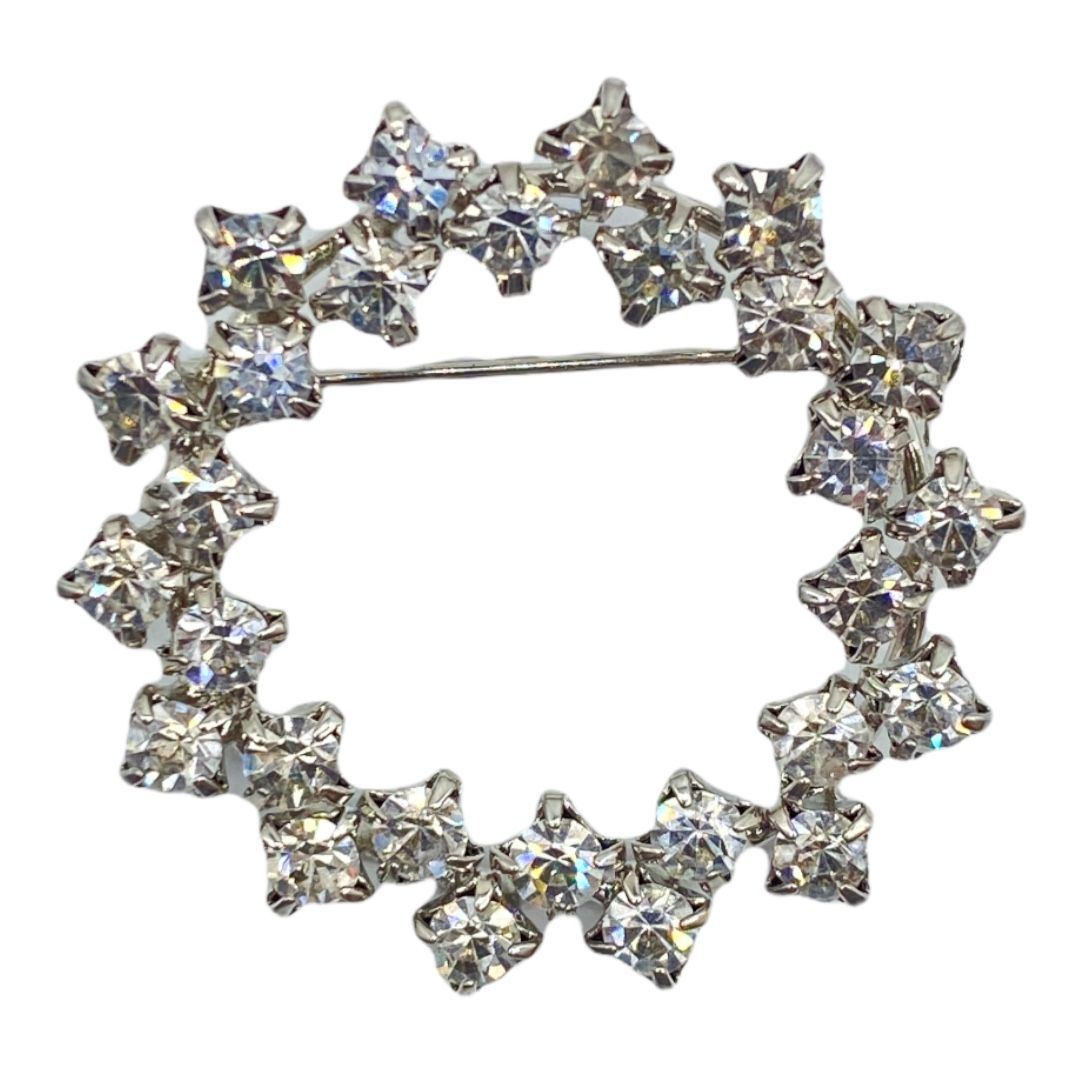 Beautiful Vintage 1950s Rhinestone Circle Pin
October 1, 2021
Vintage Rhinestone Circle Scatter Pin
$14.00
Charming double-row vintage rhinestone circle scatter pins. These types of pins look wonderful when grouped in three or more. Perfect for a coat, purse or hat. Make a unique fashion statement by changing up for accessories with vintage scatter pins. We have a number of them for your to select.
1 in stock
• SKU: US-BC-2021-09-21 16.39.52-50-vjc-a-1
• Designer or Maker: Unknown
• Mark: None
• Style: Circle Pin / Scatter Pin
• Circa Date: 1950s
• Condition: Excellent. All rhinestones are brighter although they appear darker due the the photo editing program.
• Age Group: Adult
• Color: silver, crystal
• Material: Brass, Silver-tone plate, glass/crystal
• Size or Measurement: Approx. 1 1/4″ end to end diameter.
• Type: Vintage 1950s pin, 1950s brooch, Rhinestone brooch, Circle pin, Scatter pins, Clear rhinestone jewelry.