Vintage Boucher Cherub Brooch
May 15, 2023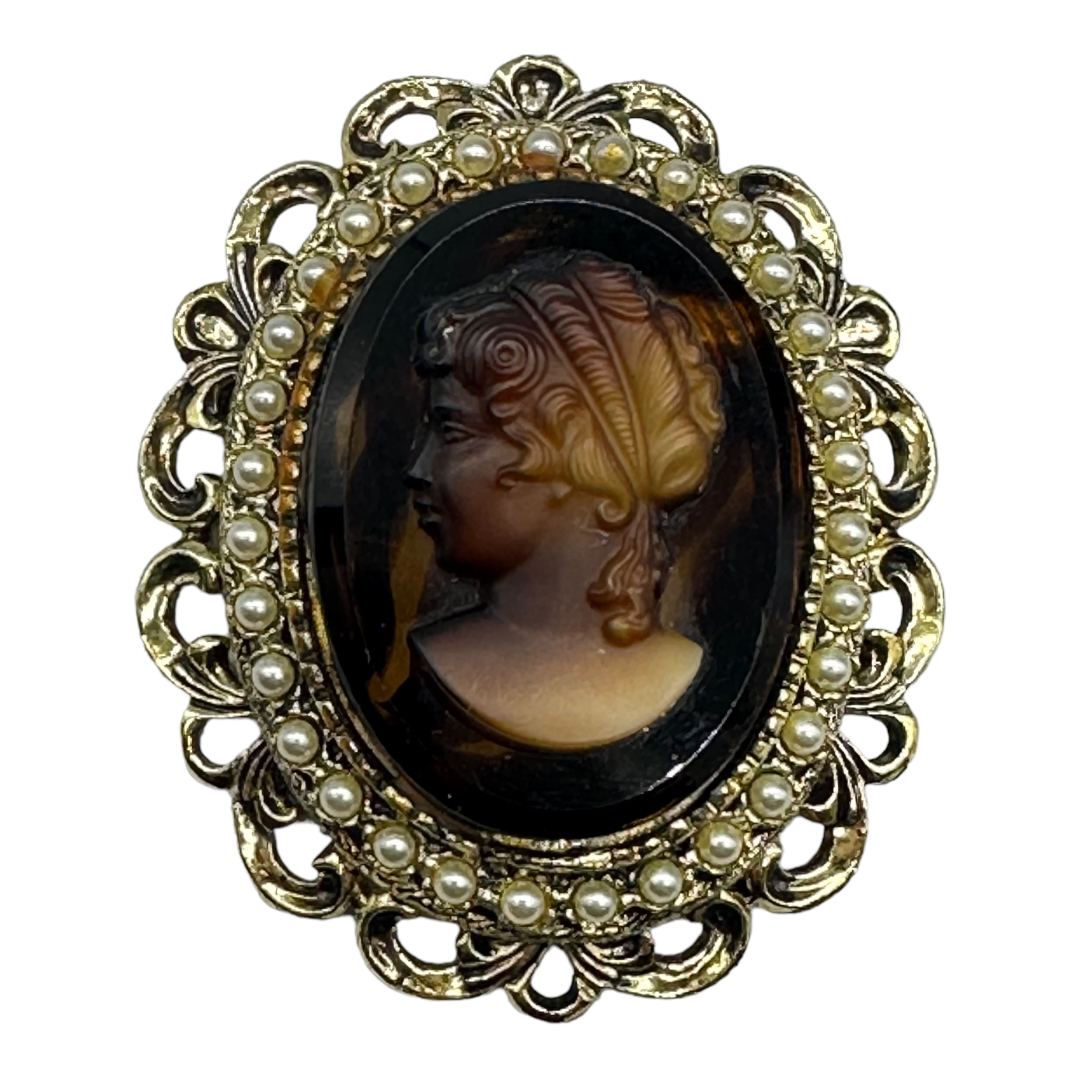 Victorian Revival Glass Cameo Brooch
May 16, 2023
Vintage Rhinestone Sterling Bird Pin
$49.00
Lovely c. 1940s vintage sterling rhinestone bird pin with gold over sterling plate. The piece is encrusted in tiny circ. stones covering the body, wings, and head. The underside has a lovely gold-plated smooth surface.
1 in stock
• SKU: US-BC-2021-10-26 12.39.56-40-vjc-a-1
• Designer or Maker: Unknown
• Mark: None
• Style: Brooch
• Circa Date: 1940s
• Condition: Many of the stones have darkened and one wing tip appears to be bent. Pin stem has wear and some bending. Sold as is.
• Age Group: Adult
• Color: gold, silver, crystal.
• Material: Sterling, gold plate, glass/crystal.
• Size or Measurement: Approx. 2 5/8″ x 2″ w.
• Type: Vintage sterling brooch, 1940s brooch, Bird figural brooch, Bird in flight, Gold vermeil brooch, Rhinestone bird brooch.