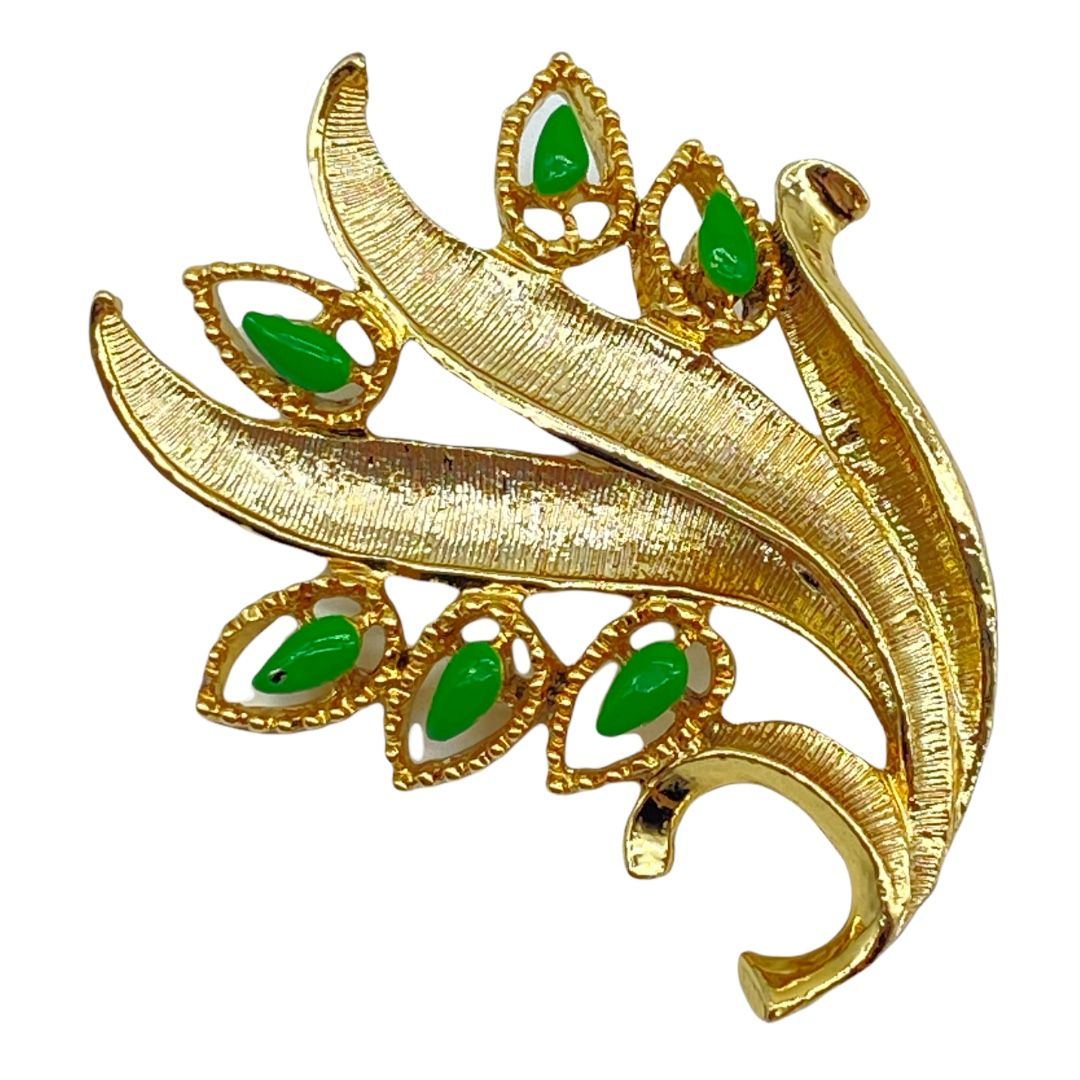 Vintage Gerry Faux Jade Willow Reeds Scatter Pin
September 19, 2021
Vintage 1960s Faux Pearl Floral Spray Scatter Pin Brooch
September 19, 2021
Vintage Silver-tone Modernistic Floral Scatter Pin
$12.00
Scatter pins, often called small conversation pins, were a long-standing staple of fashion enthusiasts during the 1940s. Designs ranged from cupids, hearts, violins, floral sprays, and insects were popular motifs. Trade magazines emphasized the importance of these small pieces of adornment that called to be worn in multiples yielding multiple opportunities for retail sales. This scatter pin features a stylized button-shaped floral motif with modernistic styling.
1 in stock
• SKU: US-BC-2021-09-18 16.04.20-40-vjc-a-2
• Designer or Maker: Unknown
• Mark: None
• Style: Scatter pin
• Circa Date: 1940s
• Condition: Great. Minor surface wear
• Age Group: Adult
• Color: Silver, clear
• Material: Brass, silver-tone plate, glass/crystal
• Size or Measurement: Approx. 1 1/16″ diameter
• Type: Floral motif, Circular pin, Modernistic Pin, Scatter pin, Scatter jewelry, 1940s jewelry, 1940s brooches, Silver-tone brooch, Swedged pin.
Related Images: