Vintage Pink and Green Rhinestone Earrings
September 16, 2021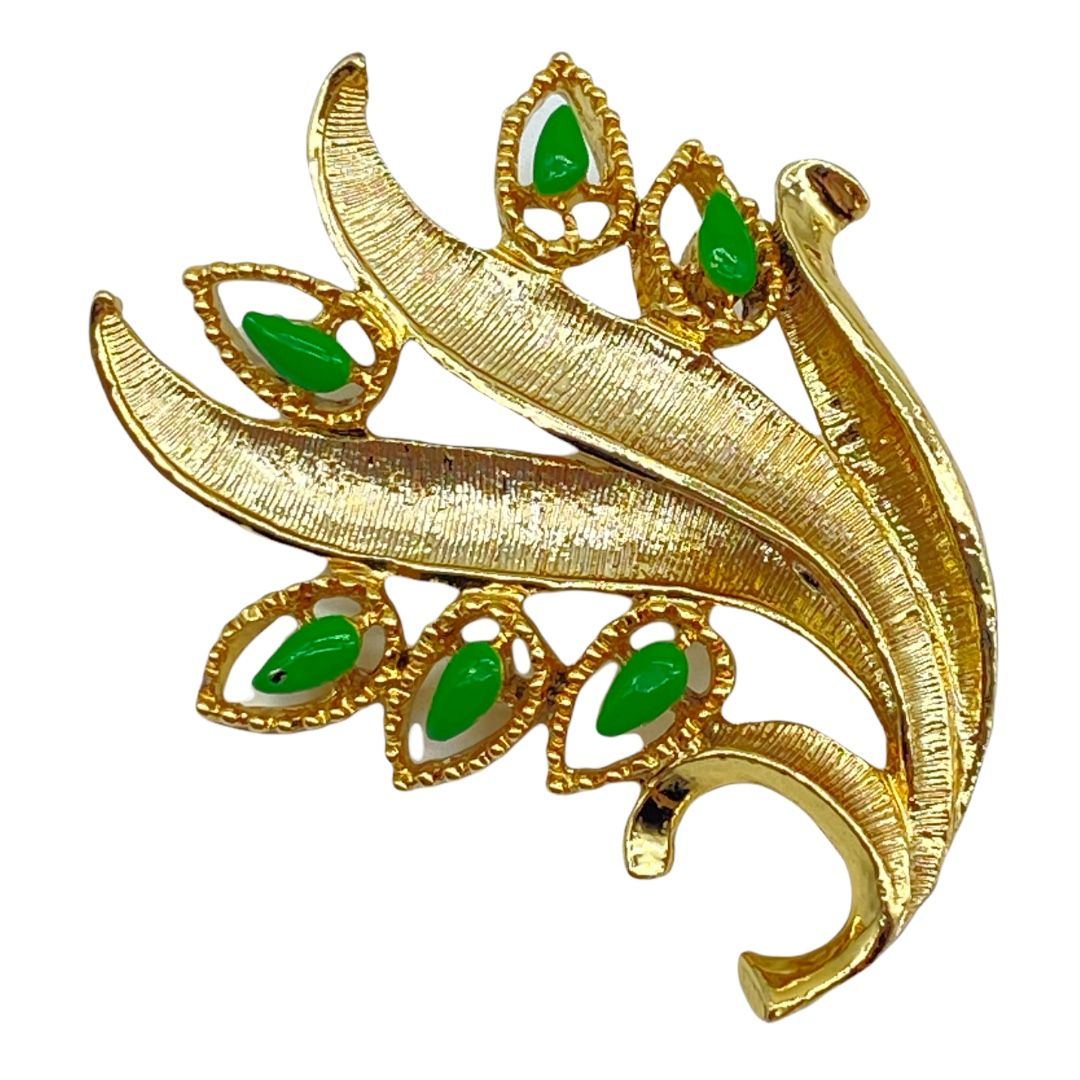 Vintage Gerry Faux Jade Willow Reeds Scatter Pin
September 19, 2021
Vintage Triangular-shaped Floral Scatter Pin With Rhinestones
$18.00
From the 1940s, manufacturers designed scatter pins for retailers as popular items to sell with the latest high fashion. Scatter pins were worn on the lapel singly or in multiples. Popular designs included florals, heraldic, and insects. Many were adorned with rhinestones or enamel and were designed with all price points in mind. This lovely design is triangular-shaped and decorated with tiny circular rhinestones. The center consists of a large round crystal-color rhinestone with the "branches" radiating outward.
1 in stock
• SKU: US-BC-2021-09-18 16.01.49-50-vjc-a-2
• Designer or Maker: Unknown
• Mark: None
• Style: Scatter pin
• Circa Date: 1950s
• Condition: Excellent
• Age Group: Adult
• Color: gold, clear/crystal
• Material: Brass, gold-tone plate, glass,
• Size or Measurement: Approx. 1 1/2″ x 3
• Type: Floral spray, Scatter pin, Scatter jewelry, 1950s jewelry, 1950s brooches, Rhinestone brooch, Clear Rhinestone brooch, Gold-tone brooch.