Lovely Vintage Trifari Silver-tone Rhinestone Pin
December 2, 2021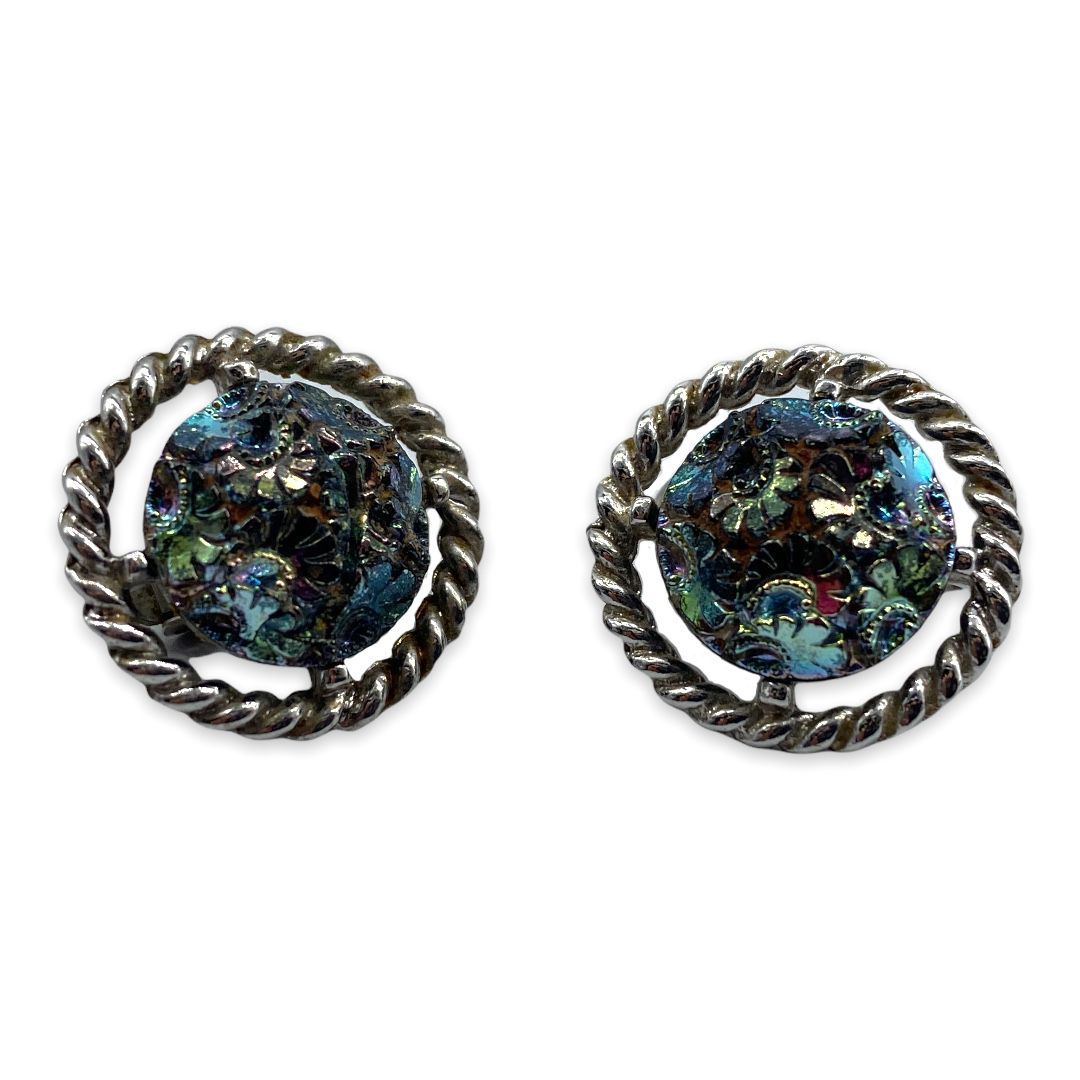 Vintage Sarah Coventry Northern Lights Earrings
December 3, 2021
Vintage Trifari Enamel Swirl Brooch
$39.00
Lovely c. 1960s Trifari enamel brooch in a pinwheel or swirl motif with shades of blue, green, yellow and orange enamel with a center of clustered chaton rhinestones created a triangular shape.
1 in stock
• SKU:TR-BC-2021-10-28 15.23.57-60-tjs-a-1
• Designer or Maker: TRIFARI
• Mark: Trifari © with copyright
• Style: Brooch
• Circa Date: 1960s
• Condition: Minor surface wear. Discolaration on back is a photographic artifact.
• Age Group: Adult
• Color: Mixed: primarily blue, green, yellow, and orange.
• Material: White metal, enamel, glass/crystal
• Size or Measurement: 1 3/4″ diameter
• Type: Vintage Trifari, Trifari enamel brooch, crown Trifari, Trifari jewelry, Trifari brooch, Trifari swirl brooch, 1960s enamel brooch, Trifanium plate, vintage brooch, 1960s jewelry, 1960s Trifari jewelry, crown Trifari, Vintage jewelry, Vintage jewellery, vintage costume jewelry