Vintage Coro Dragonfly Brooch
October 22, 2021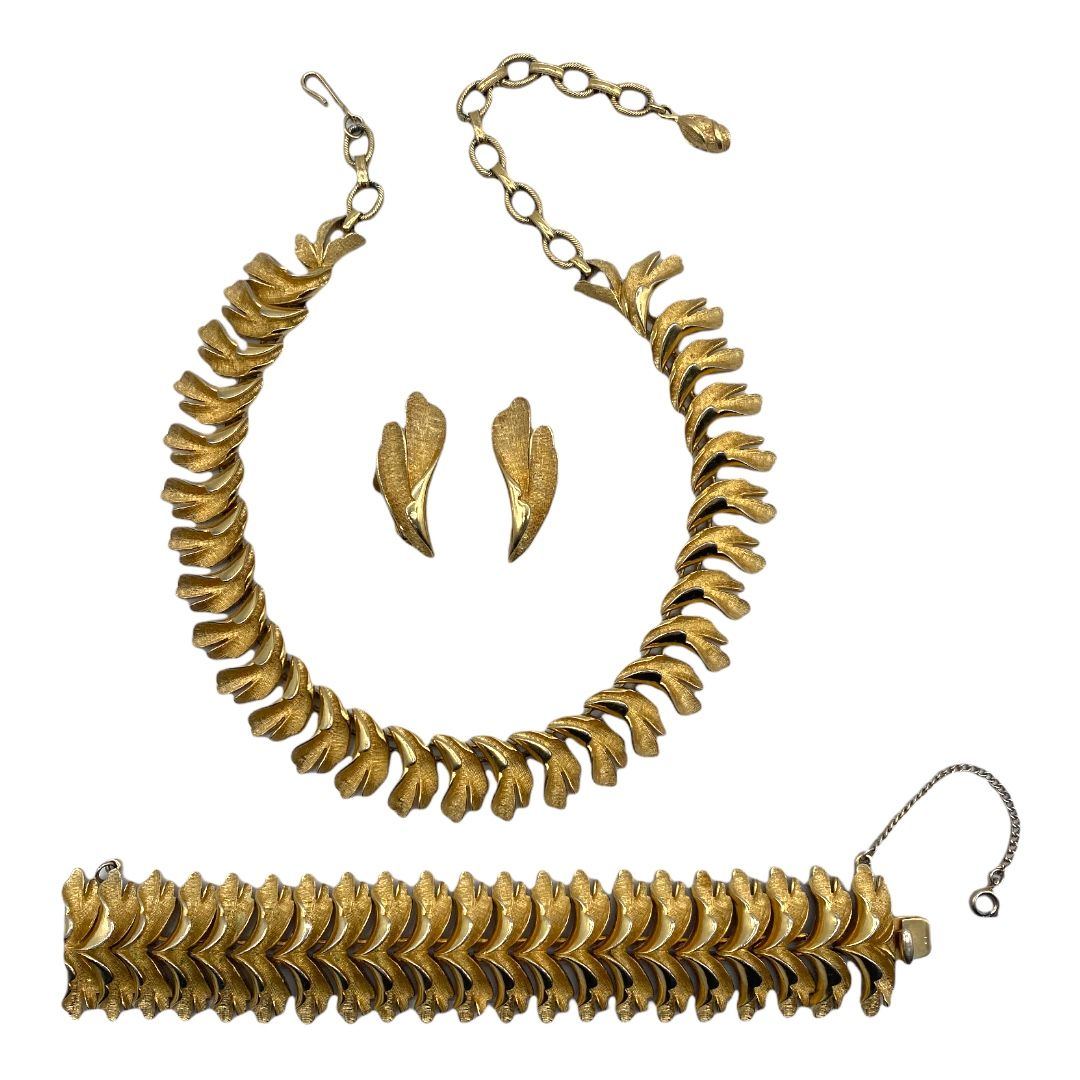 Vintage 1950s Gold-tone Francois Coro Necklace, Bracelet and Earring Set
October 23, 2021
Vintage Unsigned Coro Rhinestone Pierced Button Earrings
$19.00
These earrings came from a collection of Coro salesman samples with most items in plastic baggies labeled "Coro Made in Canada." The items themselves were mostly unmarked. These are lovely button gold-tone earrings with pastel-colored rhinestones in shades of pink, blue, and green. They are old/new stock.
1 in stock
• SKU: CO-ER-2021-10-21 16.22.32-90-vjc-a-2
• Designer or Maker: Unknown
• Mark: None
• Style: Pierced button earrings
• Circa Date: 1990s
• Condition: Minor wear
• Age Group: Adult
• Color: gold, teal
• Material: Brass, gold-tone plate, glass,
• Size or Measurement: Approx. 15/16″ outer diameter
• Type: Button earrings, Coro button earrings, Coro rhinestone earrings, 1990s earrings, Easter color earrings, Vintage earrings, 1990s jewelry, Coro earrings, Pierced earrings, Vintage pierced earrings.