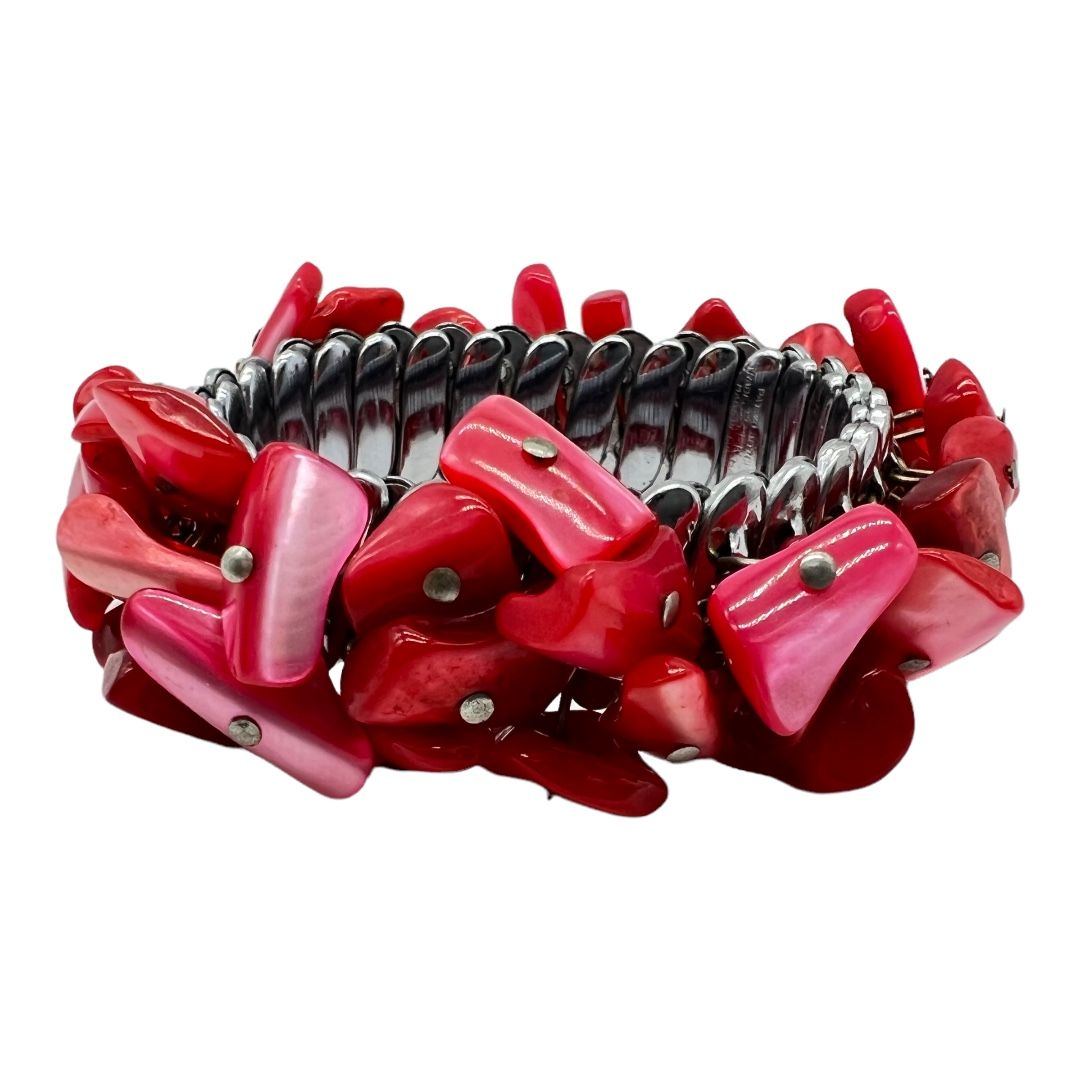 1950s Chunky Red Shell Expansion Bracelet
August 29, 2022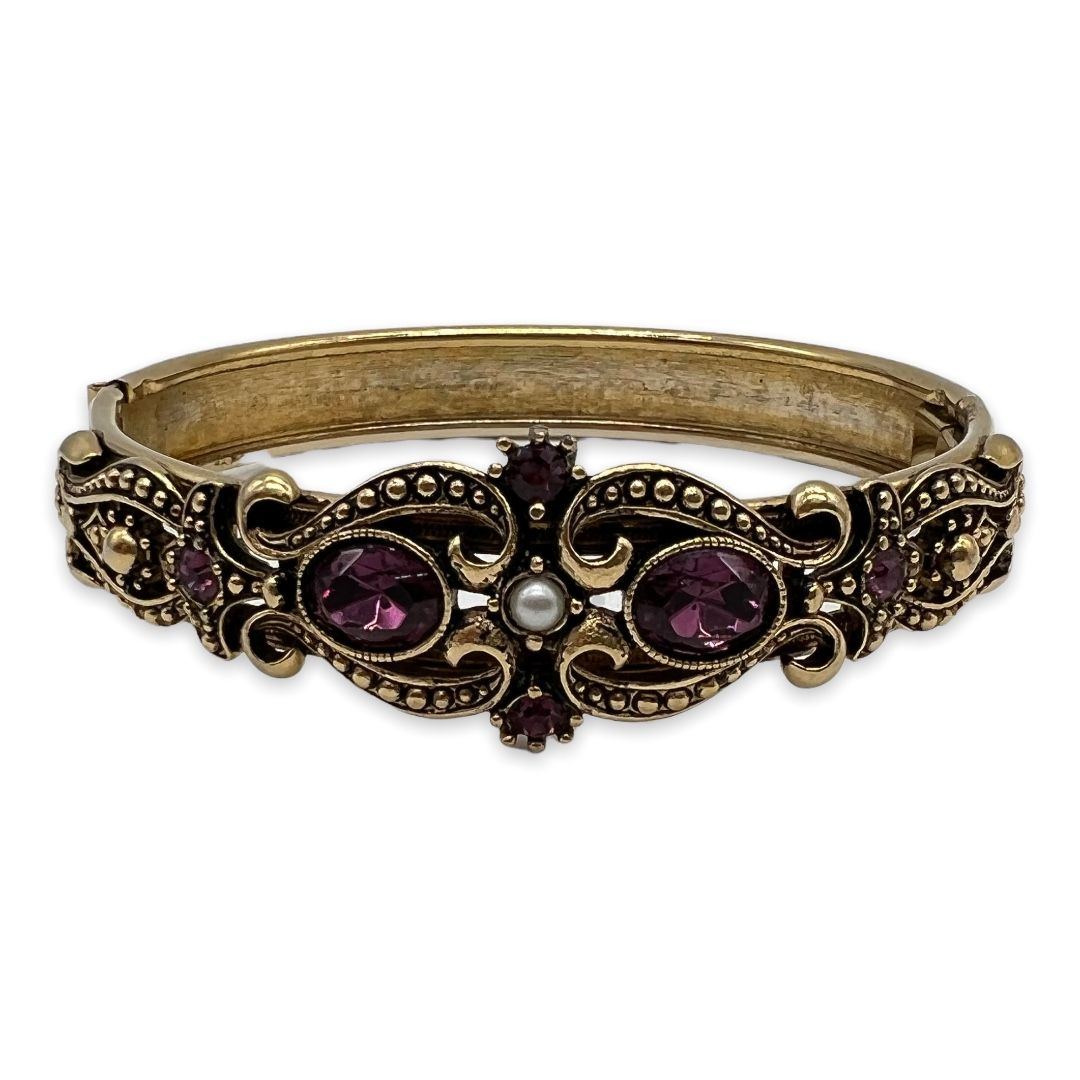 Avon 1974 Queensbury Victorian Revival Bracelet
August 29, 2022
Vintage Warner Faux Agate Heart Charm Bracelet
$129.00
In 1957, this Warner bracelet enjoyed brisk sales at Lord & Taylor. The bracelet features heart charms flanked by round beads terminating with a large wire-wrapped glass heart charm designed to look like Scottish agate.
Out of stock
• SKU: WA-BR-2022-08-29 10.18.27-50-vjc-a-5
• Designer or Maker: Joseph Warner
• Mark: Warner
• Style: Charm bracelet
• Circa Date: Late 1950s
• Condition: Very good. Minor signs of wear. Truly beautiful
• Age Group: Adult
• Color: Gold, Amber
• Material: Brass, gold-tone plate, glass/crystal
• Size or Measurement: Approx. 7 1/2″ t.l.
• Type: Warner jewelry, Warner bracelet, Charm bracelet, Scottish-style bracelet.