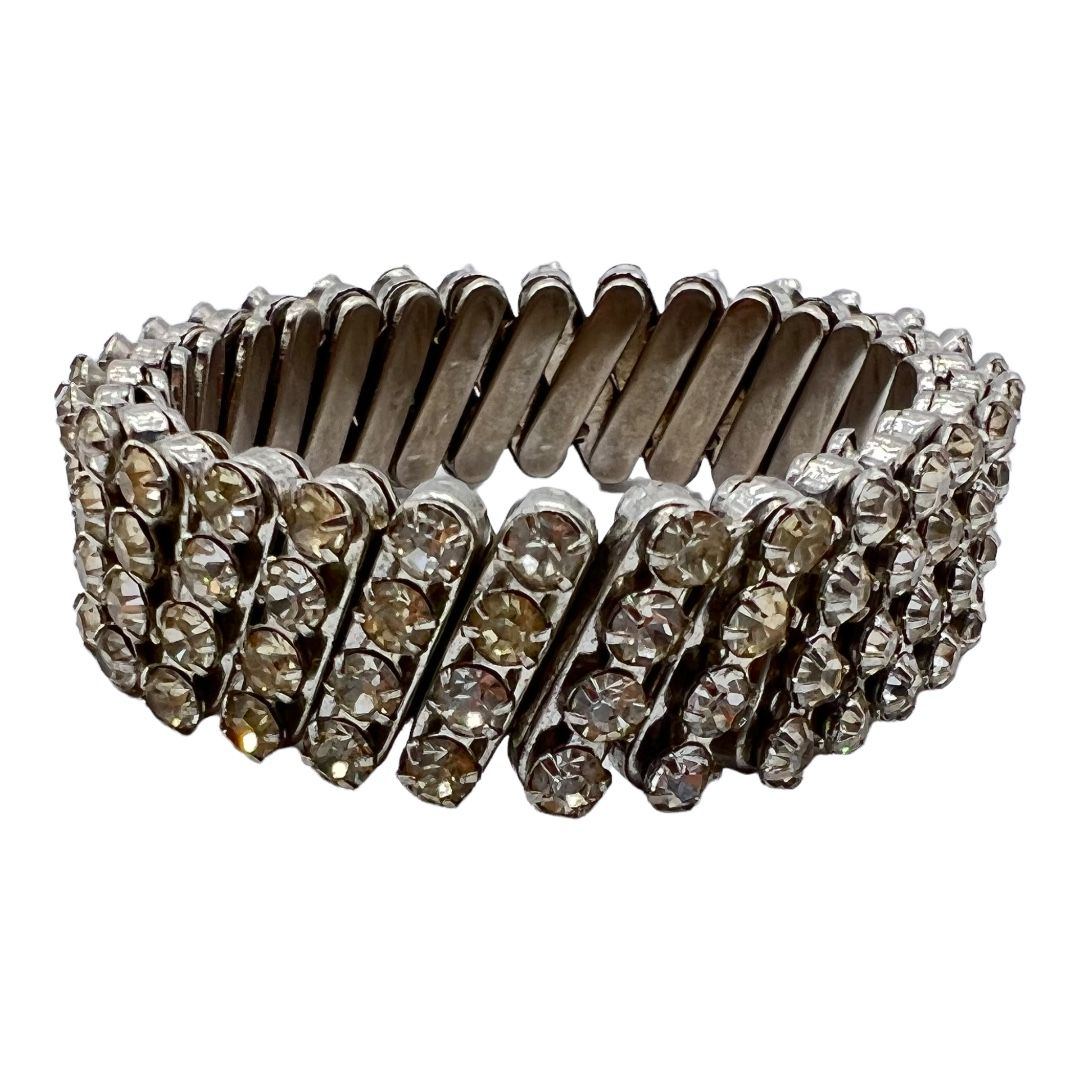 Fantastic 1950s Rhinestone Expansion Bracelet with Four Stone Rows
August 29, 2022
Vintage Warner Faux Agate Heart Charm Bracelet
August 29, 2022
1950s Chunky Red Shell Expansion Bracelet
$28.00
Lovely chunky red shell expansion bracelet. Perfect to be worn singly or stacked with other bracelets. Great for any occasion where a splash of red is warranted.
1 in stock
• SKU: US-BR-2022-08-29 10.22.18-50-vjc-a-5
• Designer or Maker: Unknown
• Mark: None
• Style: Expansion bracelet.
• Circa Date: 1950s
• Condition: Shiny like-new interior. Not every loop has a shell bead. However, it doesn't take away from the beauty of the piece. Sold as is. Price reduce accordingly.
• Age Group: Adult
• Color: Silver, red
• Material: Brass, silver-tone plate, died shell
• Size or Measurement: Approx. 2″. However, this bracelet is designed to expand to fit most wrists.
• Type: Expansion bracelet, 1950s bracelet, Shell bracelet.