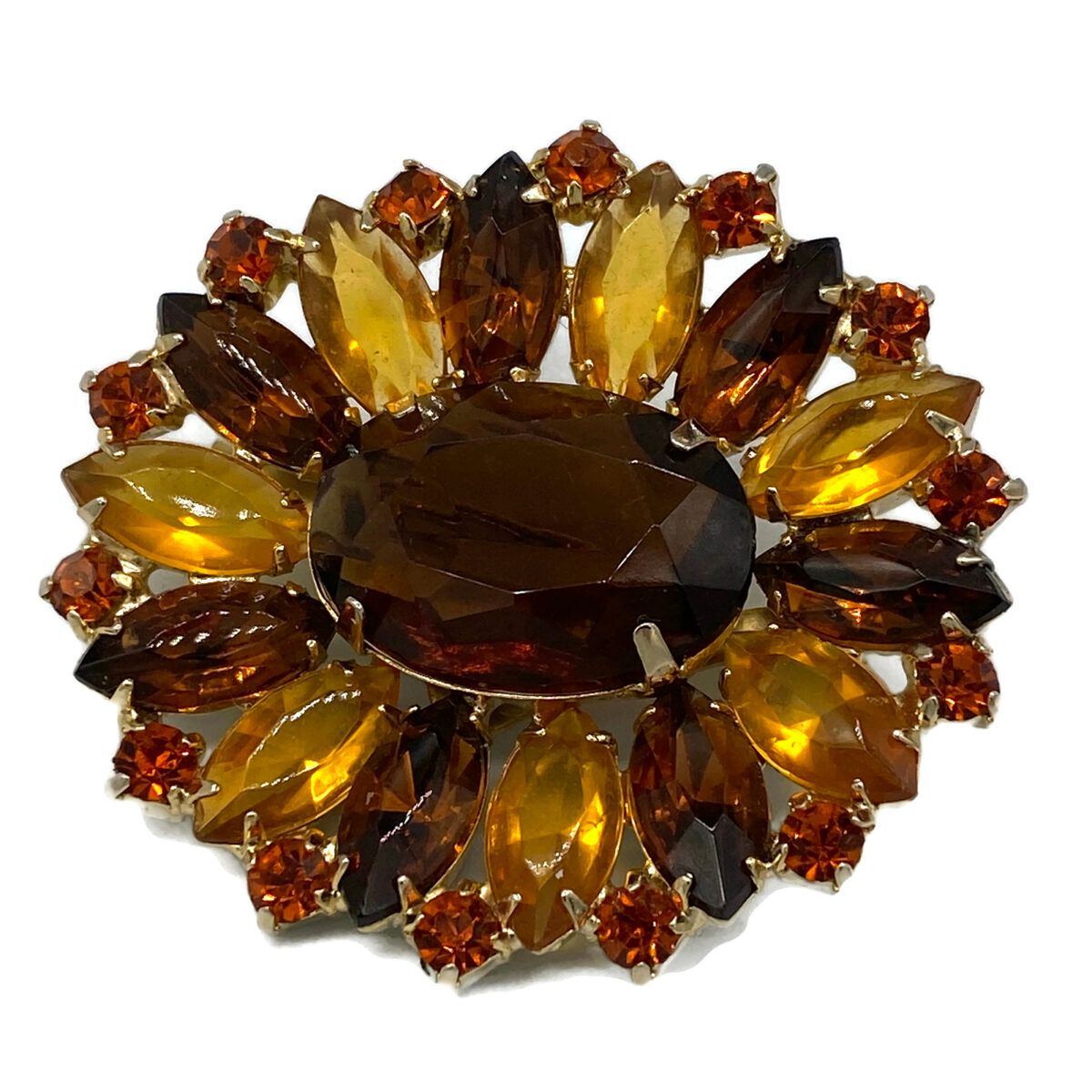 Fabulous Amber and Honey Yellow Rhinestone Brooch
June 28, 2021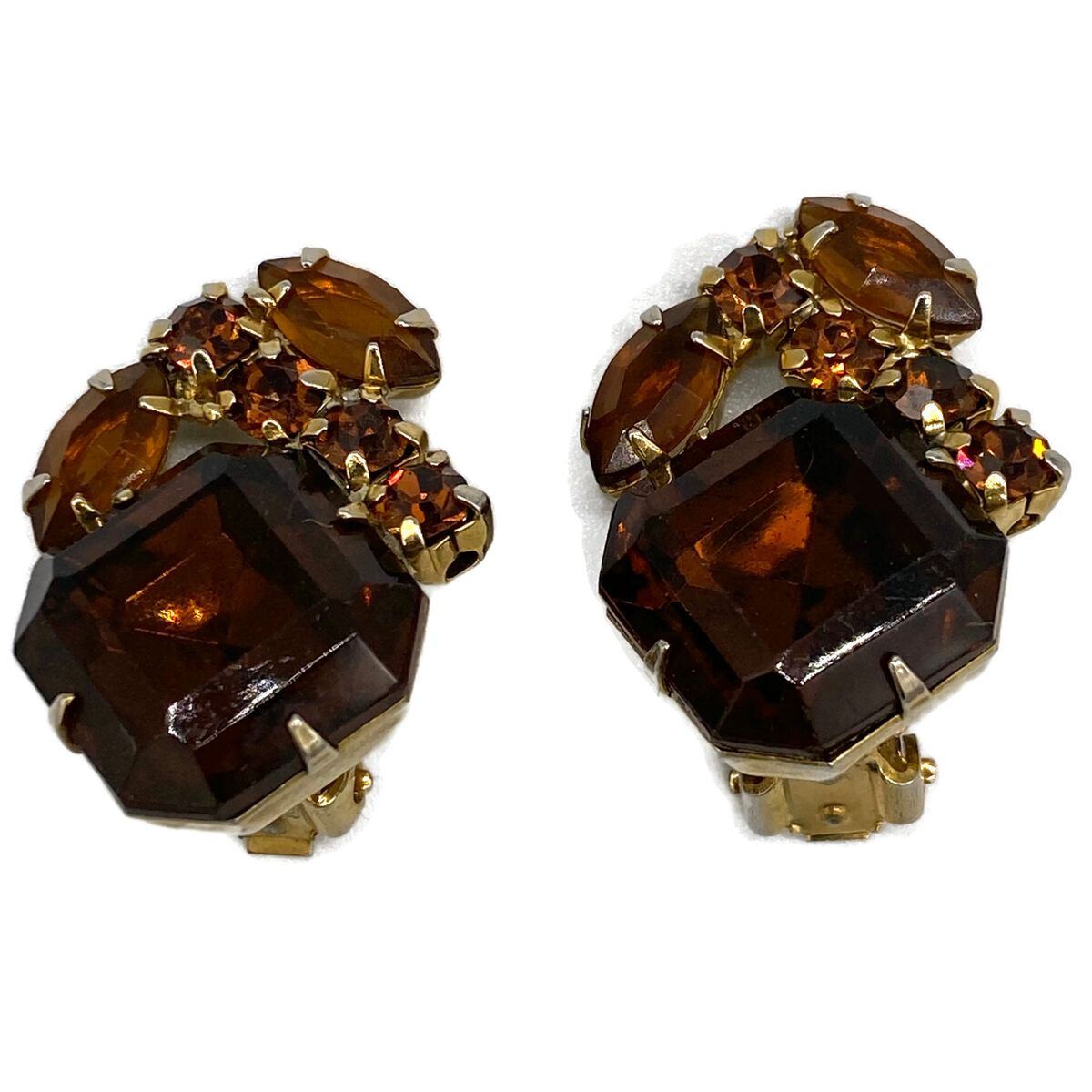 Fabulous Vintage Topaz Rhinestone Clip Earrings
June 30, 2021
West German Brooch with Detailed Metal Work and Iris and Green Colored Rhinestones
$27.00
This brooch has amazing texture and multiple layers centered around a large faceted rhinestone. Open metal work layered to create great texture.
Out of stock
• SKU: US-BC-2N2NRL-09-19 10.47.37-1-50-tjs-a-2
• Designer or Maker: West Germany (specific designer unknown)
• Mark: Made in West Germany
• Style: Brooch
• Circa Date: 1950s
• Condition: Good vintage condition. Some Nacre missing from faux pearls and surface scratches.
• Age Group: Adult
• Color: Gold, green, pink hues
• Material: brass, faux pearls, glass, gold tone plating
• Size or Measurement: 1 15/16″ diameter
• Type: West Germany, Vintage brooch, Iris Rhinestone, Vintage jewelry, Vintage jewellery, vintage costume jewelry