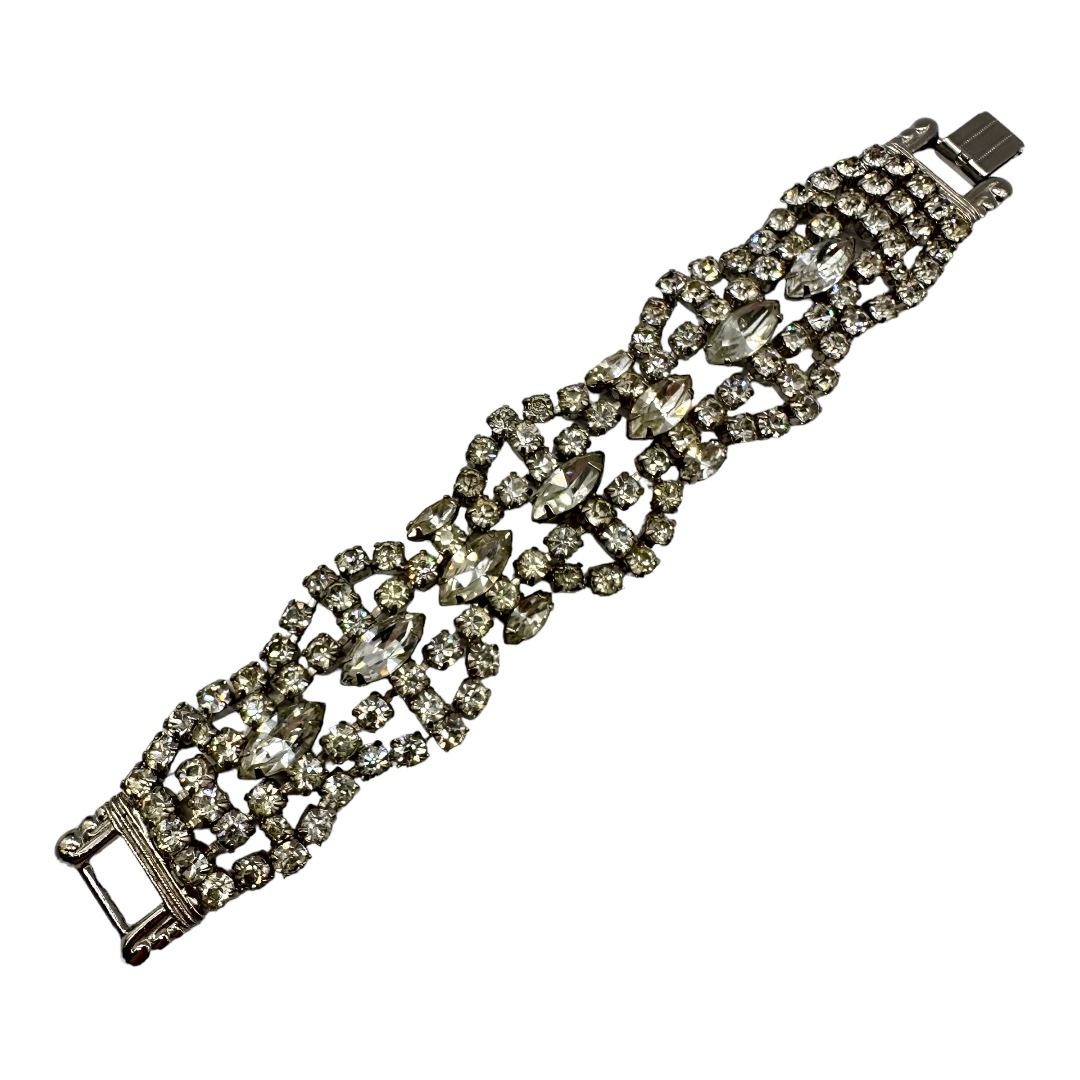 Beautiful 5 Row Rhinestone Bracelet with Scalloped Edges
May 2, 2023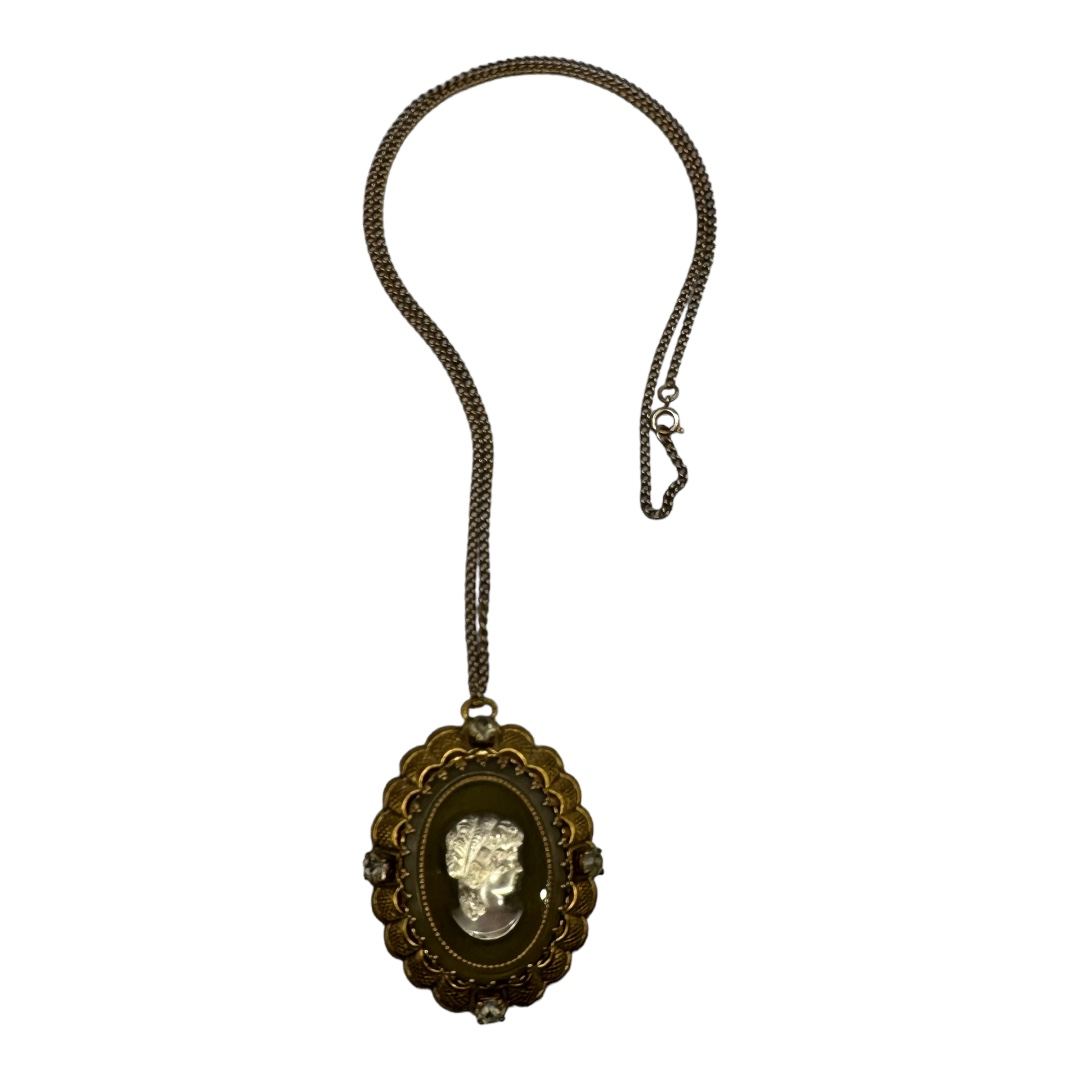 West German Cameo Pendant
May 2, 2023
Whiting and Davis Style Hinged Bangle Bracelet
$29.00
This chunky hinged bracelet features a tulip-like motif encircling the entire bangle. Almost an Art Nouveau vibe to it. These bracelets gained popularity in the 1950s with the success of similar designs introduced by Whiting & Davis.
1 in stock
• SKU: US-BR-2023-04-14 14.44.43-50s-tjs-a-5
• Designer or Maker: Unknown
• Mark: None
• Style: Hinged bracelet
• Circa Date: 1950s
• Condition: Shows signs of tarnish and wear in the interior.
• Age Group: Adult
• Color: Gold tone
• Material: Brass, gold-tone plate
• Size or Measurement: 2 1/4″ inner dia x 1 1/4″ w.
• Type: W & D style, Whiting & Davis style bangle bracelet, 1950s bracelet.