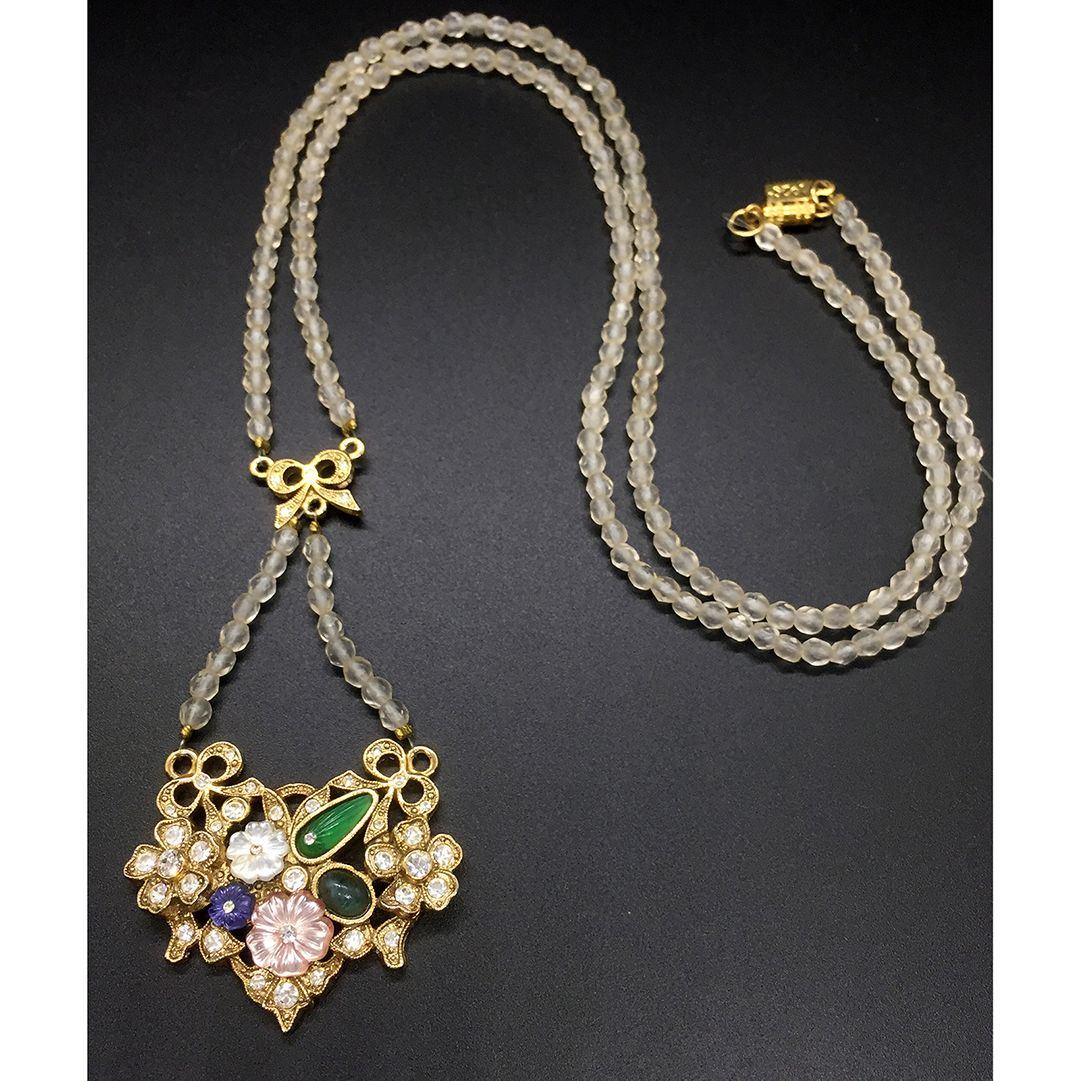 Beautiful Faceted Crystal with molded Floral Stones rhinestone Pendant
July 5, 2021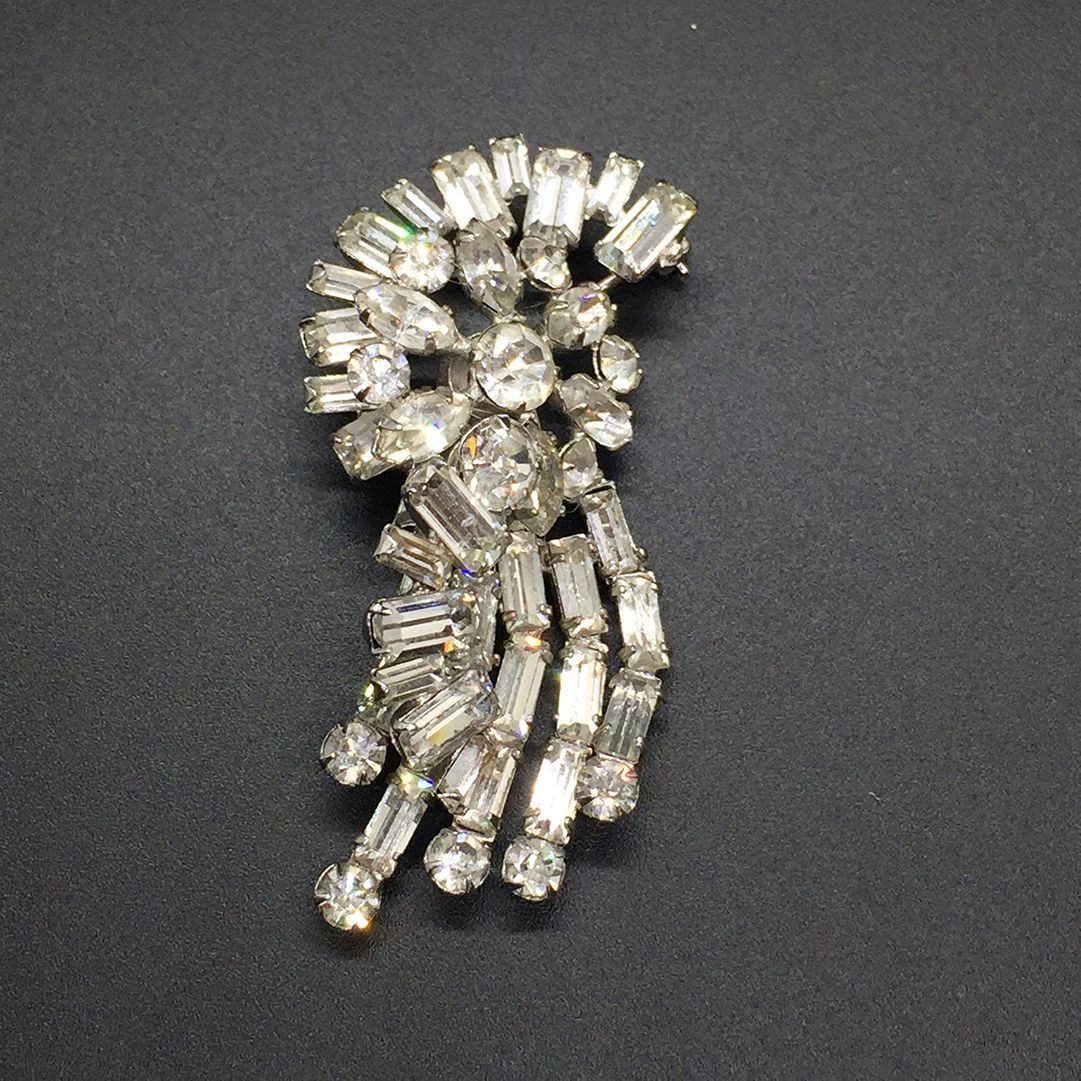 Fabulous 1950s vintage Rhinestone Pin that swivels or rotates Perfect for bridal hair or dress.
July 5, 2021
Vintage c. 1950s Etruscan Style Open Metal Work Flexible Link Bracelet
$49.00
This is a fun vintage c. 1950s Etruscan-style open metal-work flexible link bracelet. The bracelet has five panels, each with a faux cannetille motif. Rich in texture and open metal-work design this bracelet is a show-stopper.
1 in stock
• SKU: Item # US-BR-2016-02-17 14.11.33-50-vjc-5
• Designer or Maker: Unknown
• Mark: None
• Style: Flexible link bracelet
• Closure: Fold over clasp
• Circa Date: 1950s
• Condition: Excellent.
• Age Group: Adult
• Color: Silver
• Material: Base metal, silver-tone plate
• Size or Measurement: 7 1/2″ t.l. x 2 1/8″ h.
• Type Vintage jewelry, Vintage jewellery, costume jewelry, flexible link bracelet, silver tone bracelet, 1950s jewelry