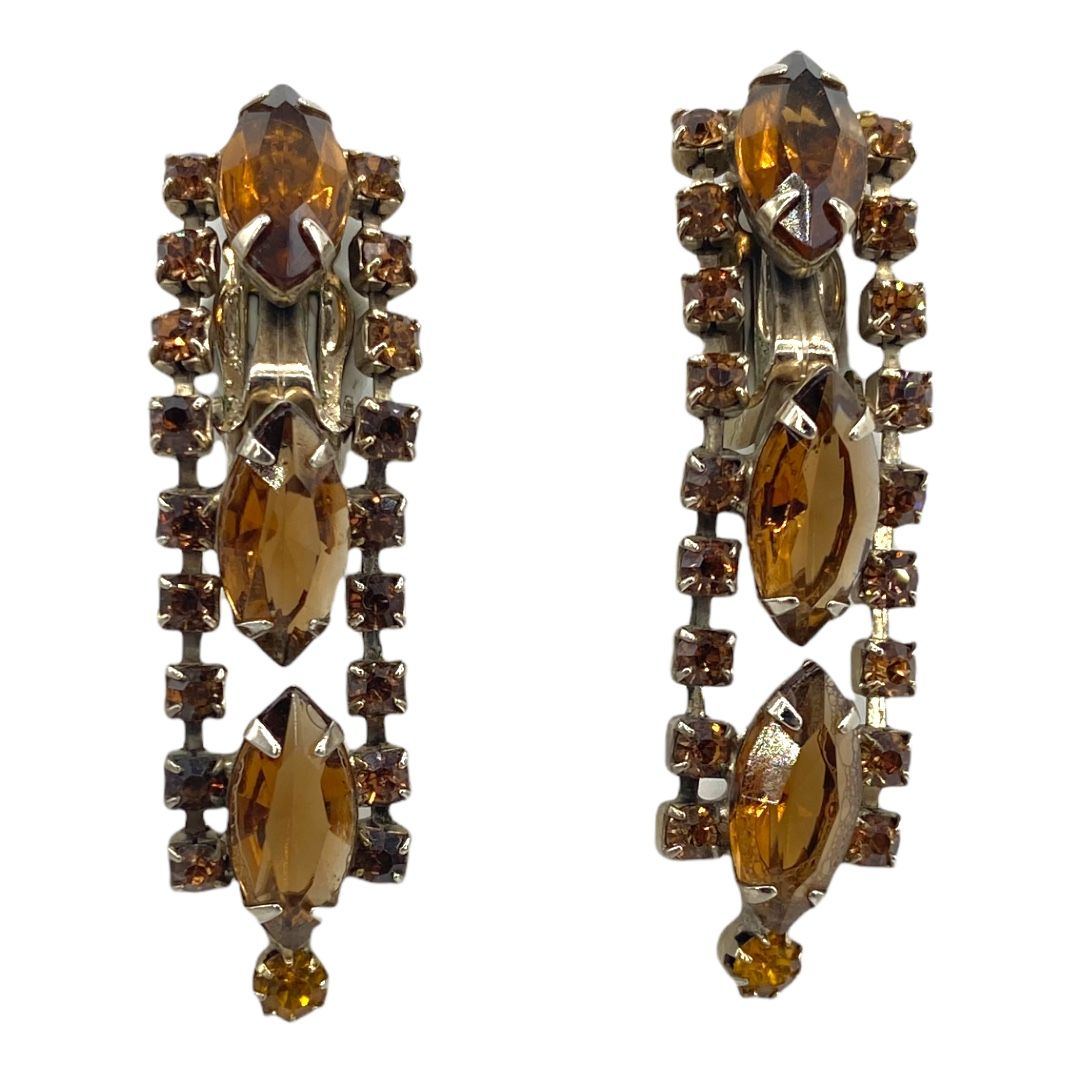 Vintage Topaz-Colored Rhinestone Pendant Earrings
September 14, 2021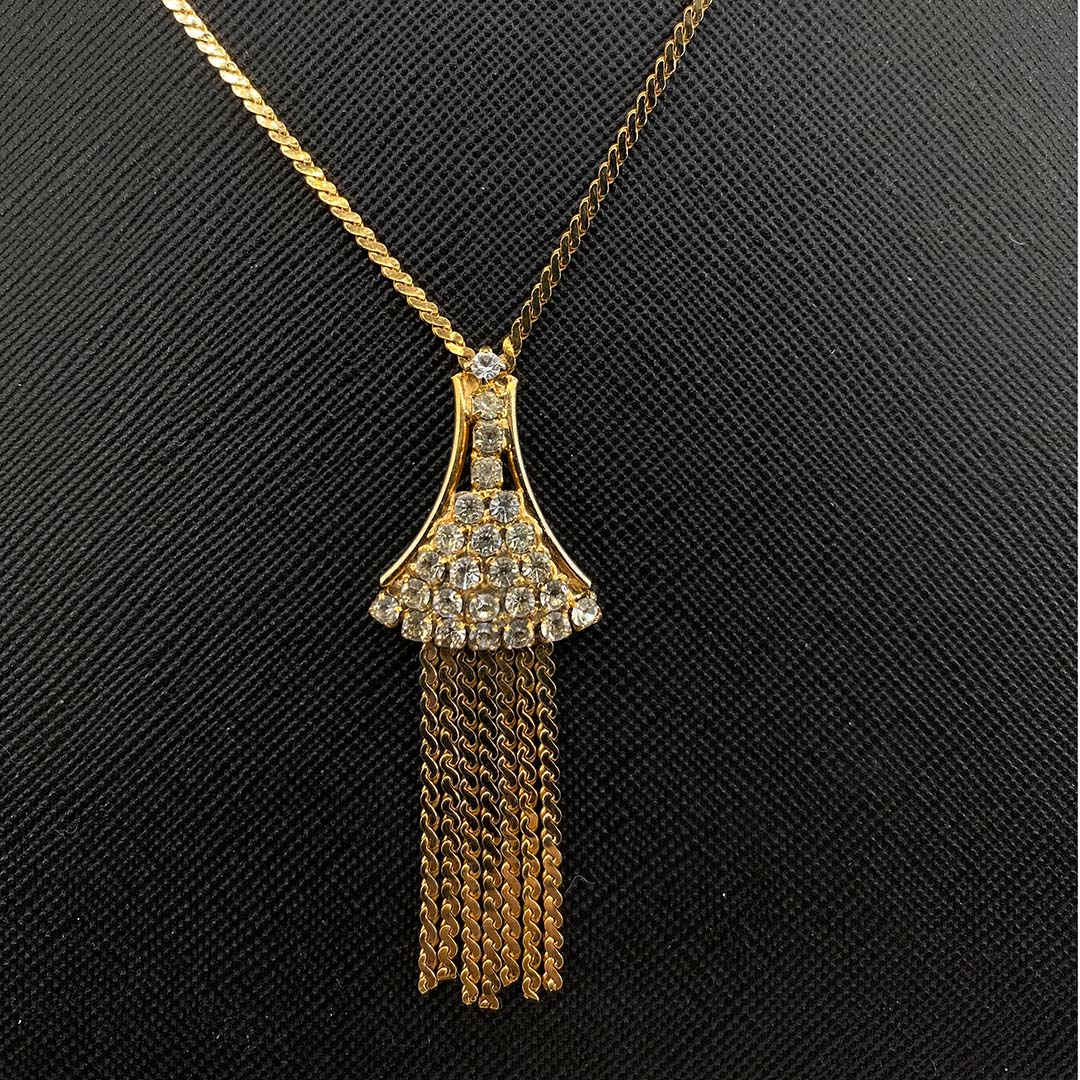 Vintage 1970s Rhinestone Tassel Necklace
September 14, 2021
1950s Rhinestone Drop Earrings
$48.00
Lovely vintage drop or pendant rhinestone earrings with a tapered design. The pendant is a double layer design with a center diamond-shape cluster of stones. Super "swingy" and fun. Would make great earrings for evening, bridal party or costume design for play or production.
• SKU: US-ER-2021-08-28 18.36.56-50-vjc-a-2
• Designer or Maker: Unknown
• Mark: None
• Style: Pendant drop clip-back earrings
• Circa Date: 1950s
• Condition: Plating on back of one earring looks like it has hints of gold. Possible slight change in color on a few stones.  Price has been reduced to clearance. These would still be great for costuming.
• Age Group: Adult
• Color: Silver, crystal
• Material: Brass, silver-tone plate, glass/crystal
• Size or Measurement: 2 11/16″ t.l. x 1 3/32″
• Type: Vintage rhinestone earrings, Vintage 1950s earrings, Clear rhinestone earrings, Vintage dangle earrings, Vintage bridal earrings, Vintage drop earrings, Vintage drop rhinestone earrings, Vintage silver-tone earrings, Vintage wedding earrings, Vintage jewelry, Vintage jewellery, vintage costume jewelry