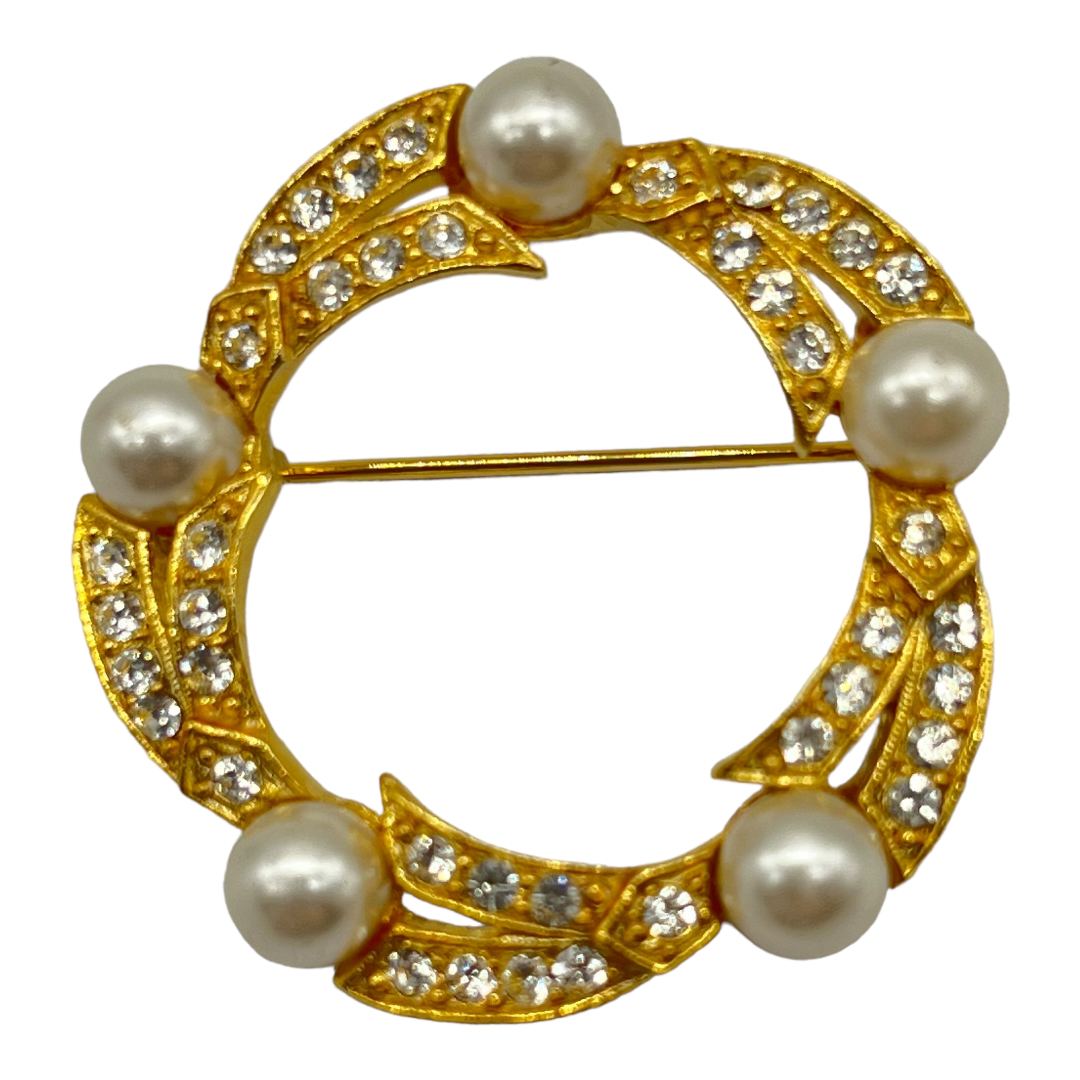 Lovely Rhinestone and Faux Pearl Circle
May 18, 2023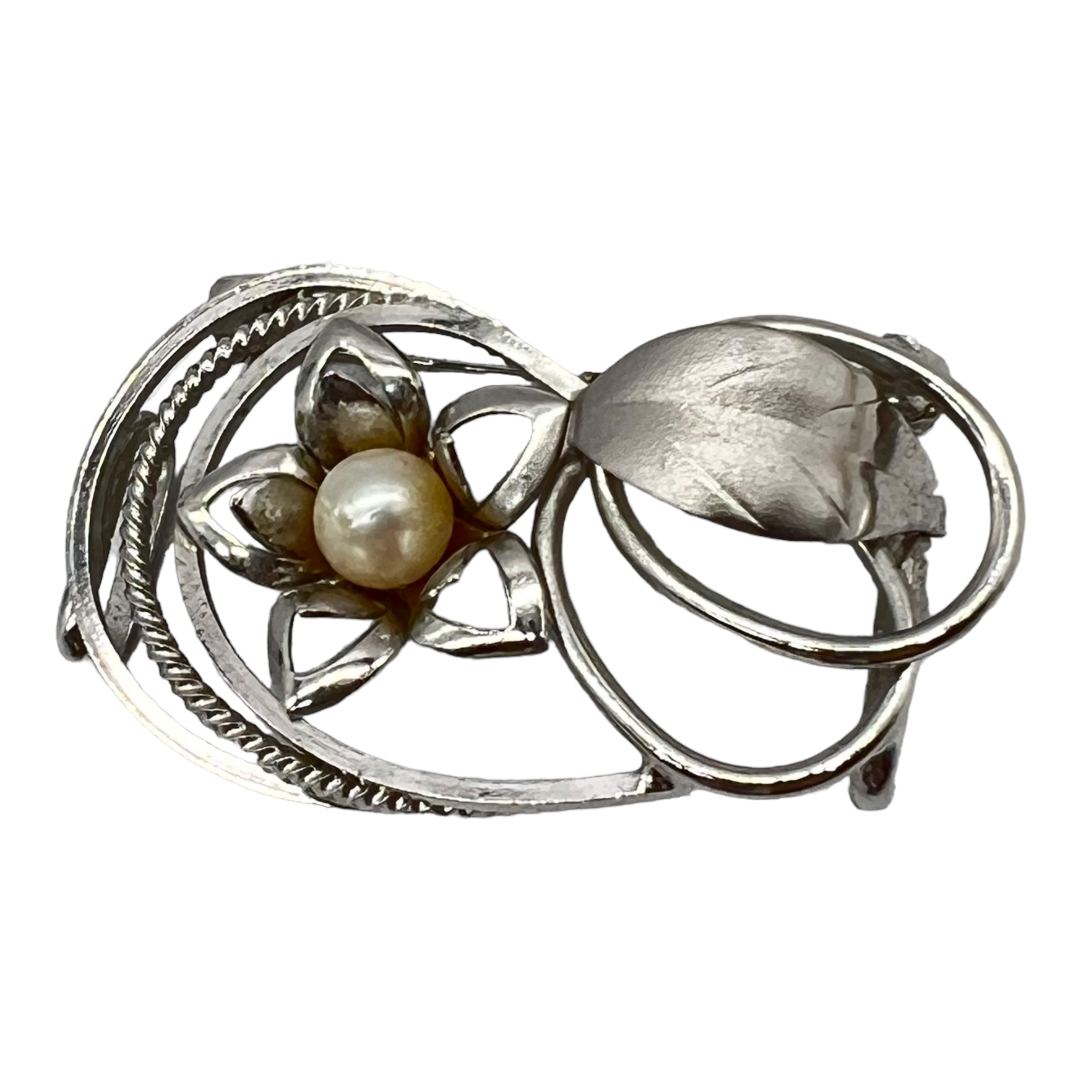 Vintage Flower Slide Pin Brooch
May 19, 2023
Articulated Pearl Flower Pin
$19.00
This is a cute articulated faux pearl flower pin plated with a gilt rhodium plate. Super sweet accent pin when you want just a little something to accent your frock. Lovely accent piece for bridal as well. The last picture most closely resembles the plating color (in person).
1 in stock
• SKU: US-BC-2022-12-06 10.35.36-50-vjc-a-1
• Designer or Maker: Unknown
• Mark: None
• Style: Articulated brooch
• Circa Date: 1950s
• Condition: Very minor tarnish and surface wear. Plating looks terrific.
• Age Group: Adult
• Color: Gold, cream
• Material: White, gold-tone plate (slightly rosey in color), faux pearl.
• Size or Measurement: Approx. 1 1/8″ w. x 1 3/4″ t.l.
• Type: Articulated pin, flower pin, faux pearl flower pin.