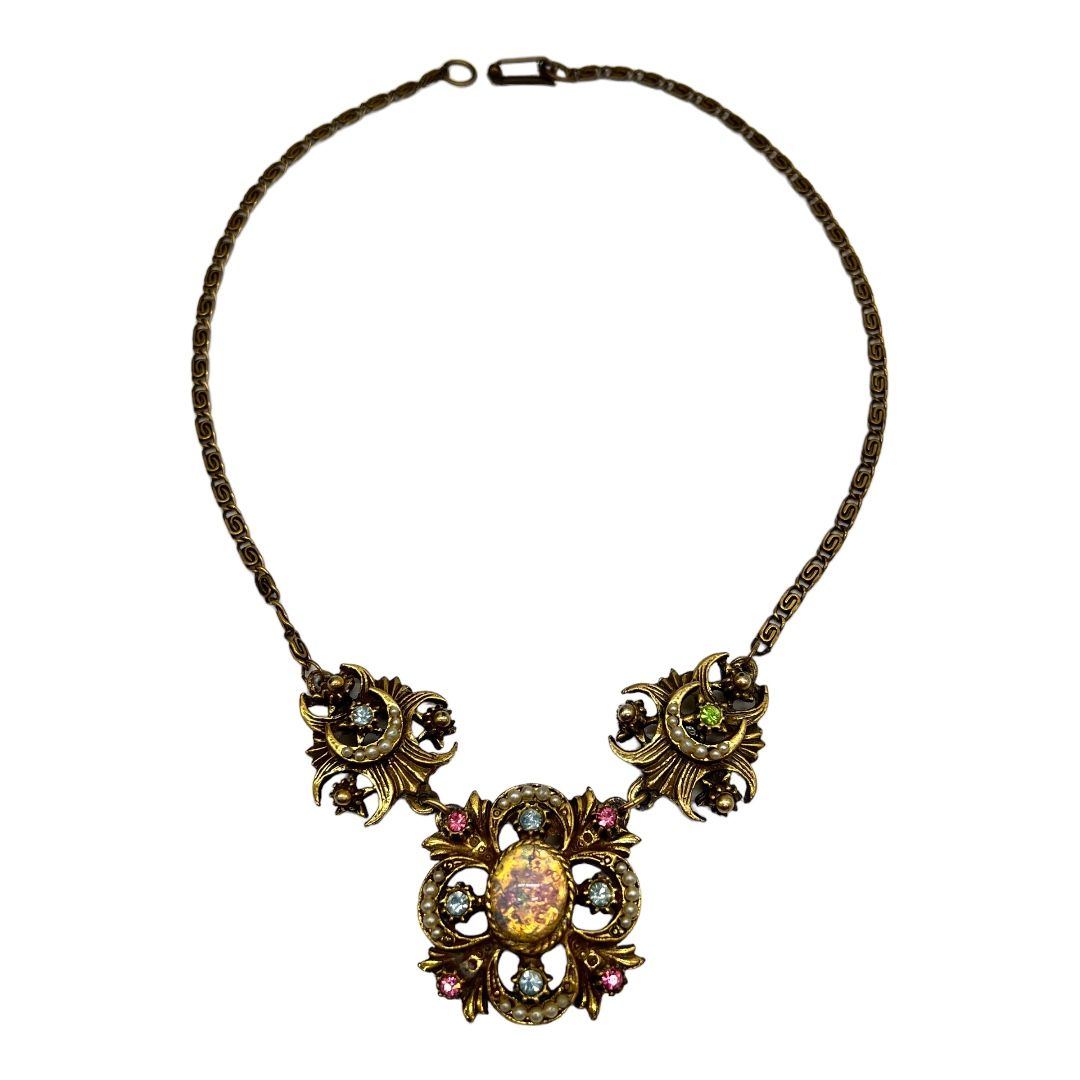 Victorian Revival Faux Fire Opal and Pearl Necklace
September 16, 2022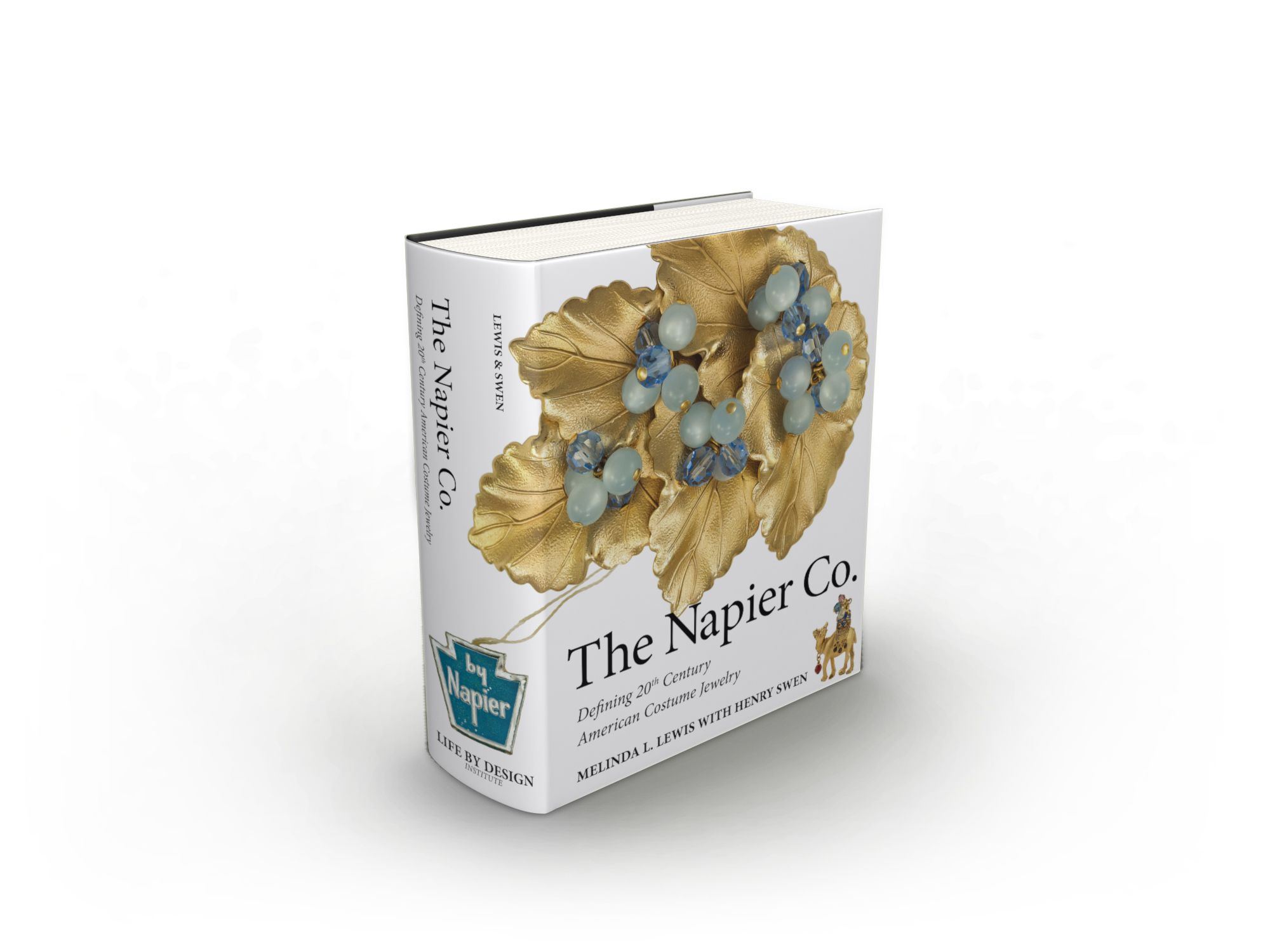 The Napier Co.: Defining 20th Century American Costume Jewelry Book
September 20, 2022
Artisan Brutalist Horseshoe Nail Necklace
$89.00
This is an interesting artisan-made brutalist horseshoe nail necklace. It features furled or curled nails flanked by brass jump rings terminating to a like pendant with brass wire wrapping. This piece has a very rugged look to it perfect for a desert festival with a Dune kind of vibe.
Out of stock
• SKU: US-NE-2022-09-14 08.40.09-50-vjc-a-4
• Designer or Maker: Unknown
• Mark: None
• Style: Pendant necklace
• Circa Date: 1970s
• Condition: There are some areas of rust. We have not taken steel wool to the piece.
• Age Group: Adult
• Color: Silver, brass
• Material: White metal, brass
• Size or Measurement: Approx.
• Type: Artisan necklace, Horseshoe nail necklace, Brutalist necklace