We will not be processing orders from November 29 th through December 13, 2023. Orders can resume December 11, 2023. If you'd like to reserve an item please email: Melinda@vintagejewelrycollect. We apologize for this inconvenience.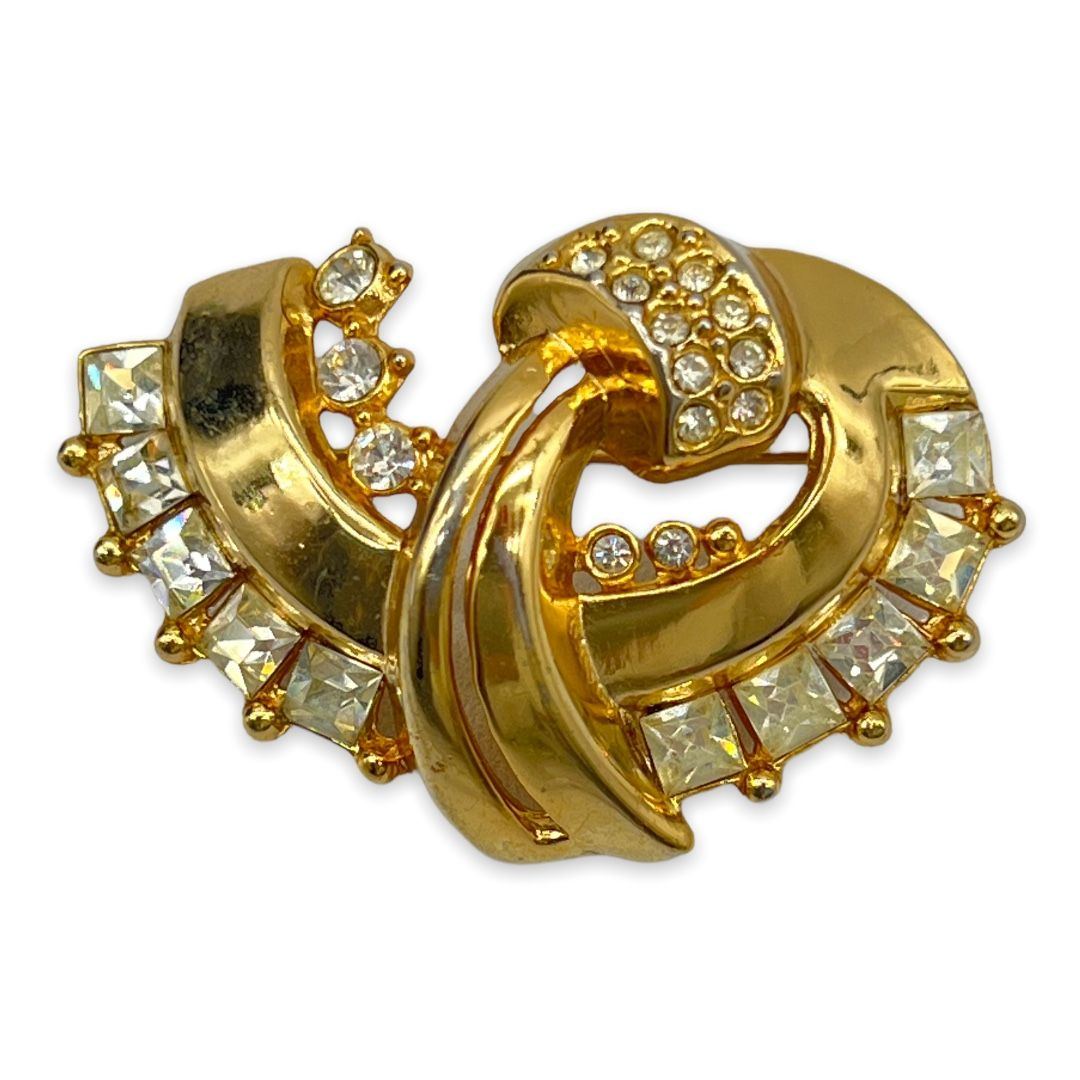 Vintage 1940s Retro Rhinestone Brooch
April 28, 2022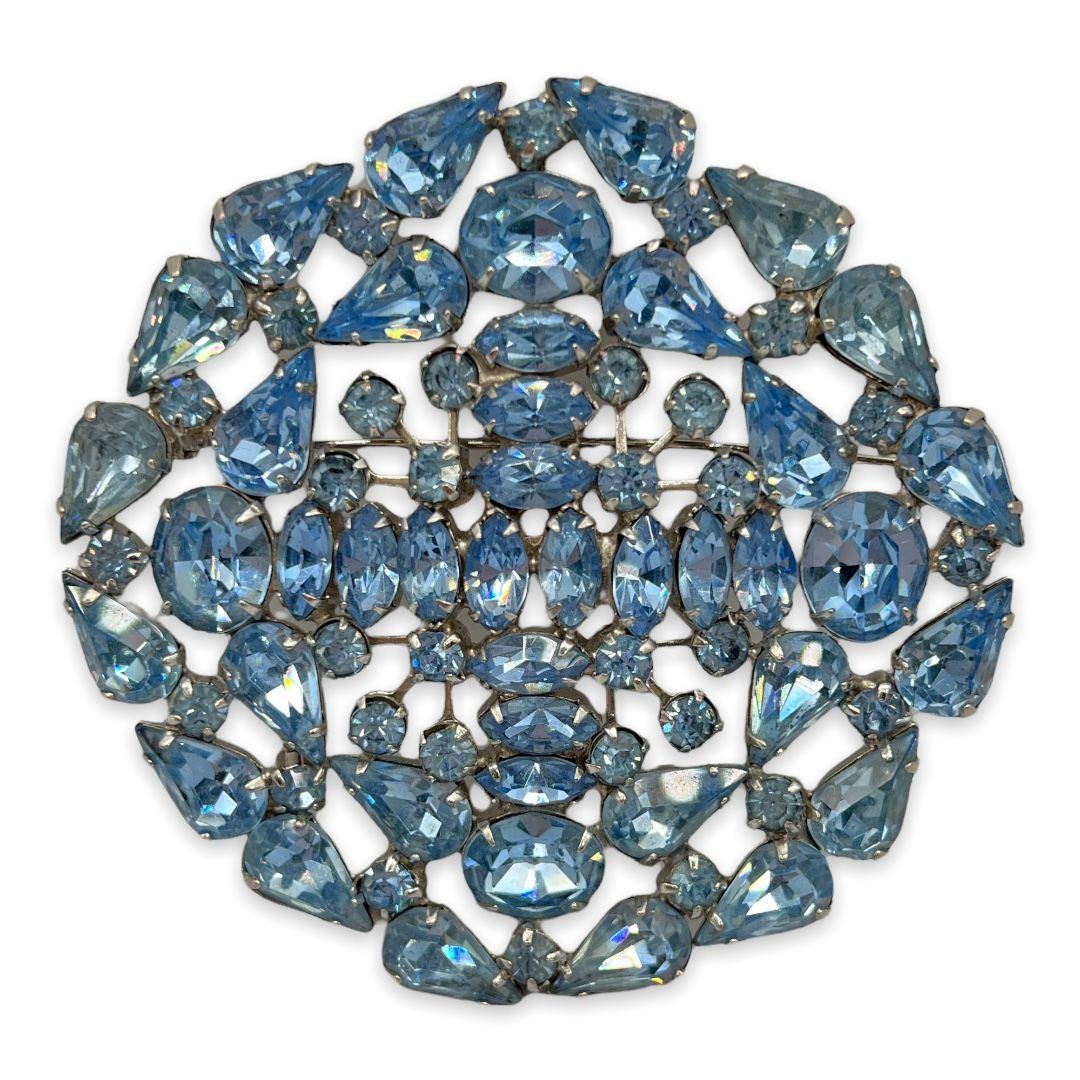 Huge 1950s Blue Rhinestone Brooch
April 28, 2022
Beautiful 1950s Mauve Beaded Necklace by Deauville
$69.00
This is a triple-strand necklace of frosted faux pearl beads in mauve flanked by textured gold-tone and pink faceted crystal beads. Although the Deauville mark has been attributed to J. R. WOOD & SONS CO, we are suggesting that it possibly was a line produced by David Grad. Co. The company known to have produced the "Donna" line of jewelry. In an 1956 editorial, the Deauville line was summarized with the following heading, "Mauve Tints for Costume Coordination, Crystals, Frosty Pastel Beads Important." "Crystals and pastel beads with special emphasis on mauve tones are important in resort jewelry … Frosty crystal beads are featured in the 'Deauville' group of resort jewelry at David Grad. Co."
• SKU: DE-NE-2022-04-26 14.37.3550-vjc-a-4
• Designer or Maker: David Grad Co.
• Mark: Deauville
• Style: Multi-strand Collar necklace
• Circa Date: 1950s
• Condition: Excellent. This piece was very hard to capture the exact color. We have offered extra pictures. Please note color is approximate to that under natural light.
• Age Group: Adult
• Color: gold, pink, mauve
• Material: Brass, gold-tone plate, glass/crystal, faux pearl
• Size or Measurement: Approx. 16″ in wearable length
• Type: Collar necklace, beaded necklace, Granny necklace, Granny style, triple-strand necklace, 1950s jewelry, 1950s costume jewelry, triple-strand necklace
Related Images: