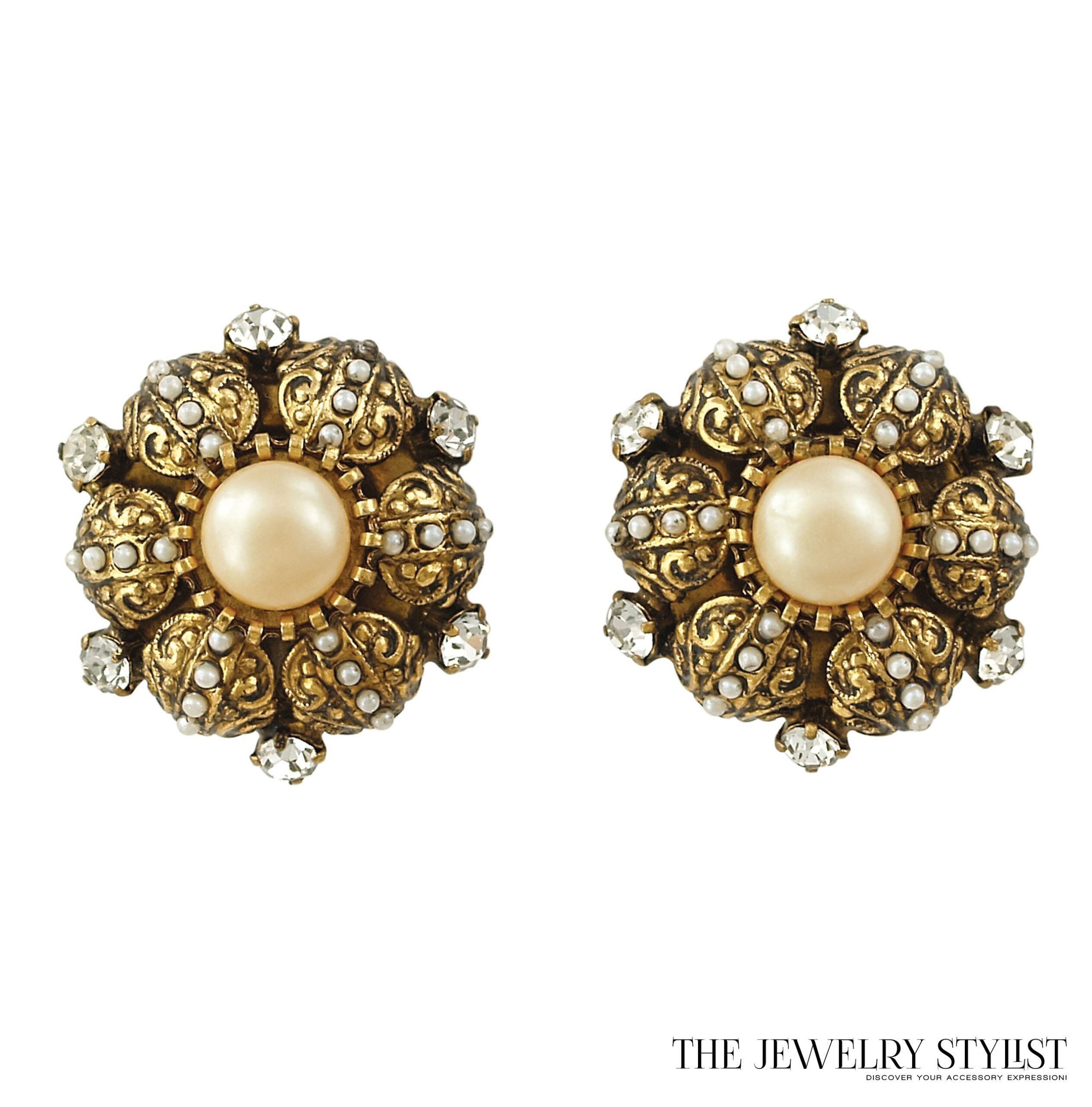 Toledo Style Earrings with Large Center Faux Pearl, Gold-Tone Filigree, Black and Rhinestones
May 20, 2014
Givenchy Silver and Gold-tone Mix Metal Necklace
July 3, 2014
Vintage Victorian Czech Necklace With Amethyst Rhinestones
$49.00
Presented to you is a vintage Victorian (or possibly Czech) necklace. Constructed with brass stampings and accented with huge purple oval rhinestones. Each segment of the necklace is accented by black antiquing detail giving this set rich characteristics. The necklace has a tiered construction with three hanging dangles for beautiful movement.
.
1 in stock
• Designer or Manufacturer: Czech
• Condition: Good Vintage Condition. The rhinestone coating and the top ridge of the two large oval rhinestones is worn and is evident when held up to light. It does not however show when worn against fabric or skin. The brass findings are in excellent condition with no verdigris damage. The new owner may want to clean piece depending on the desired amount of natural patina.
• Date: 1950s-1960s
• Age Group: Adult
• Color: Gold tone, Amethyst-Colored Stones
• Material: Brass
• Style: Bib
• Size: Measures 15 ½" in length