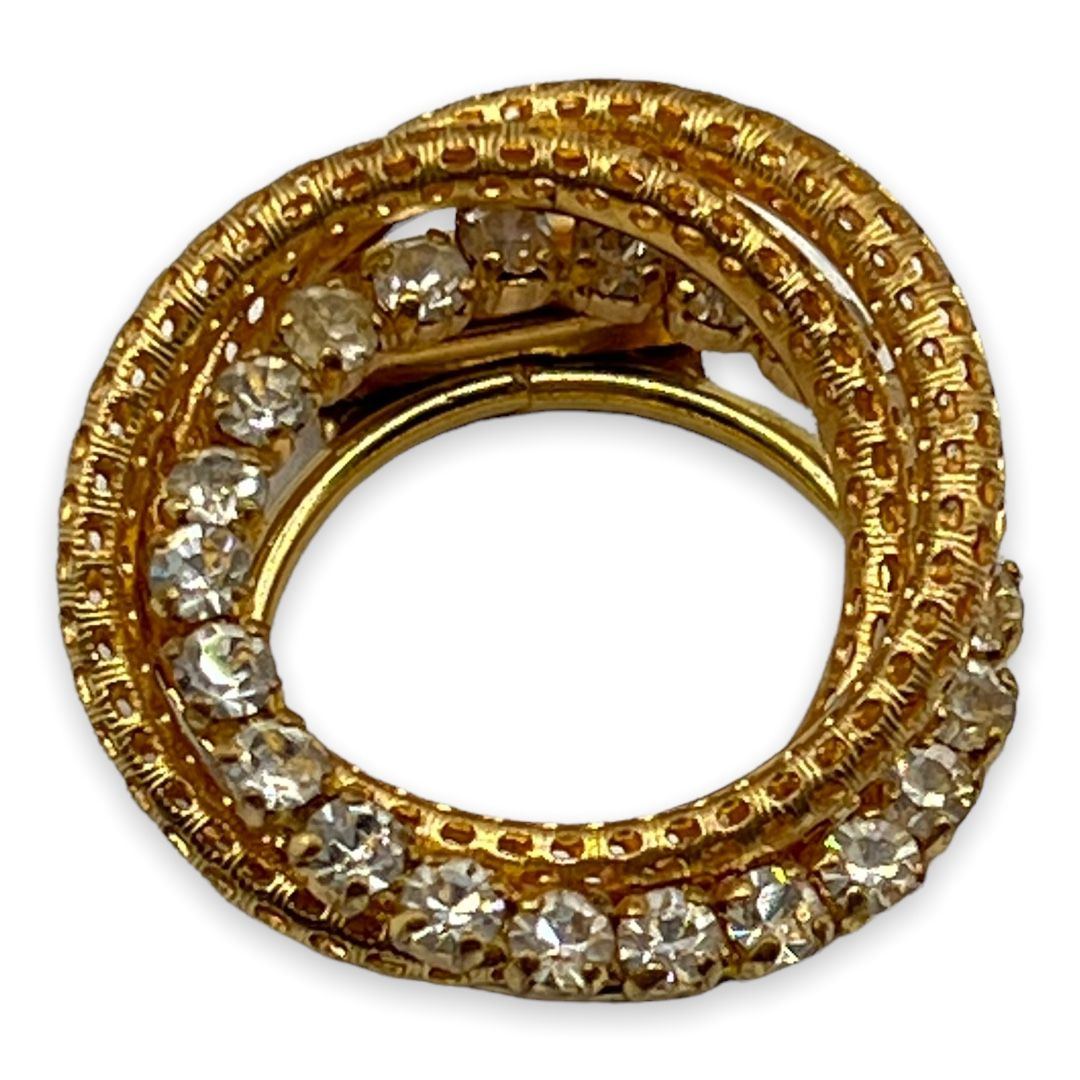 Golden Rhinestone Encrusted Scarf Ring
April 24, 2022
Trifari Rhinestone Brooch
April 24, 2022
BEAUTIFUL STERLING FLOWER RHINESTONE BROOCH
$159.00
This is a beautiful unsigned sterling Reinad-style floral brooch featuring a square-shaped center rhinestone flanked by interesting semi-kite-shaped stones and chaton for accents on stem. This piece is quite substantial weighing approximately 35 grams with the stones. It has a lovely rose goldish plating. This piece has been attributed by some as Reinad, but the manufacturer is unknown.
1 in stock
• SKU: US-BC-2022-02-27 12.32.49-40-tjs-a-2
• Designer or Maker: Unknown
• Mark: None
• Style: Brooch retro design
• Circa Date: 1940s
• Condition: Some surfaces scratches and tarnish
• Age Group: Adult
• Color: redish gold, purple, clear
• Material: Sterling, rose gold-tone plate, glass/crystal
• Size or Measurement: Approx. 3-1/2″ x 2-1/4″
• Type: Retro design, sterling flower brooch, sterling floral brooch, large sterling flower brooch, large rhinestone flower brooch, large sterling rhinestone flower brooch, Reinad-style sterling brooch.