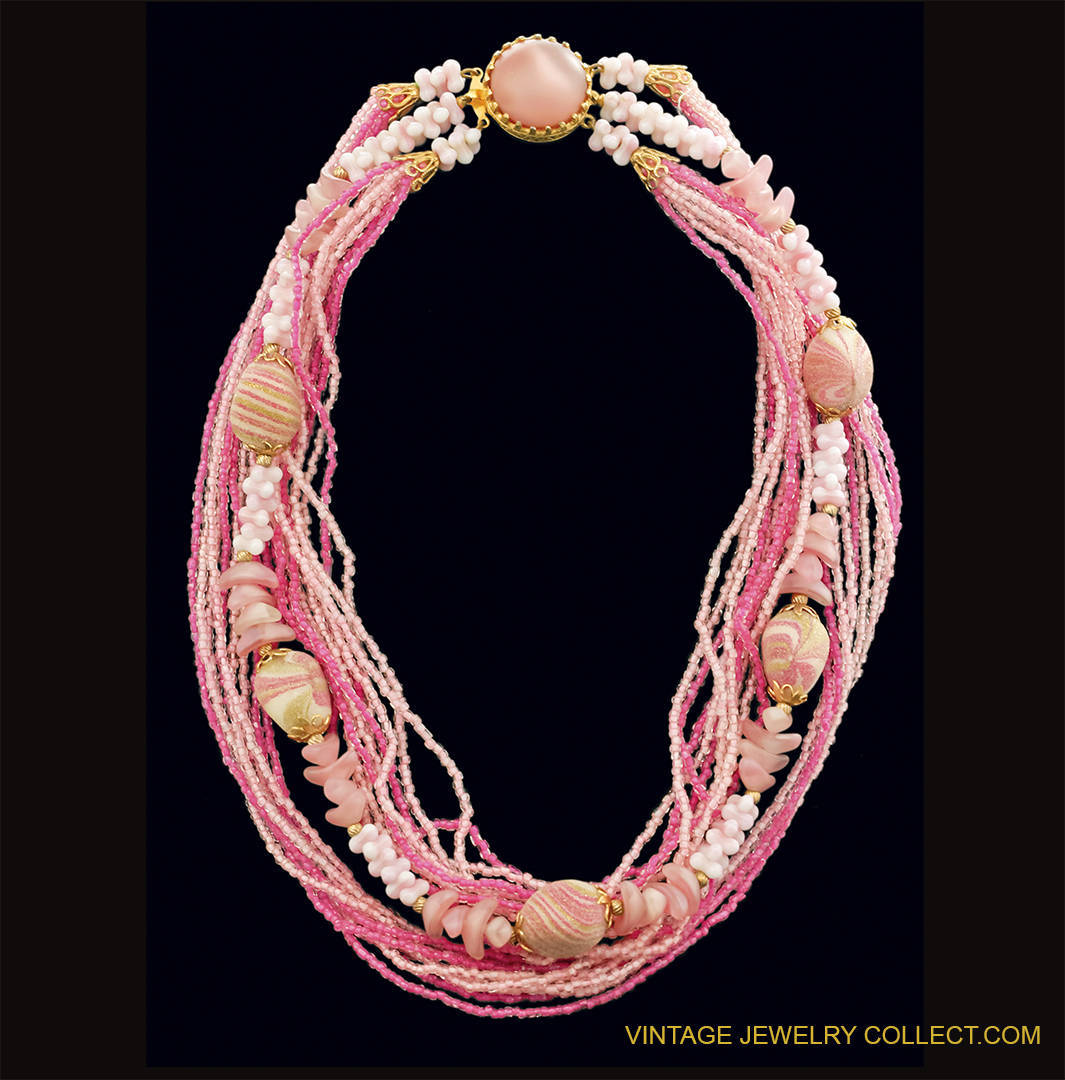 Vintage Art Glass Torsade Necklace
February 5, 2014
Vintage Coro Thermoplastic Necklace Acorn Clover Motif
$79.00
Title: Vintage Coro Thermoplastic Necklace Acorn Clover Motif
SKU: CO-NO-11062011_28-50s-vjc-a-4
Designer or Maker: CORO
Mark: CORO script
Style: Collar Necklace
Circa Date: 1950s
Condition: Great vintage condition. Good. Shows very little to no wear on underside of necklace. There are three small areas of surface wear or micro chips on the top side. (Please see picture for details. Picture of back side shows shadowing and is not tarnish or wear on top surface.
Age Group: Adult
Color: Gold tone, cream
Material: Resin
Size or Measurement: 17 5/8″ x 5/8″ w.
Type Vintage jewelry, Vintage jewellery
1 in stock
Title: Vintage Coro Thermoplastic Necklace Acorn Clover Motif
Description: Vintage Coro Molded Acorn and Four Leaf Clover Goldtone Collar Necklace This is a lovely gold-tone necklace by Coro featuring molded pearlized cream thermoplastic or resin acorn and four leaf clover "stones." Each flexible link (acorn,clover) is accented by tiny chaton crystal rhinestones. Hook and chain clasp terminate with an acorn accent. The Jewelry Stylist pick for any vintage wedding!
SKU: CO-NO-11062011_28-50s-vjc-a-4