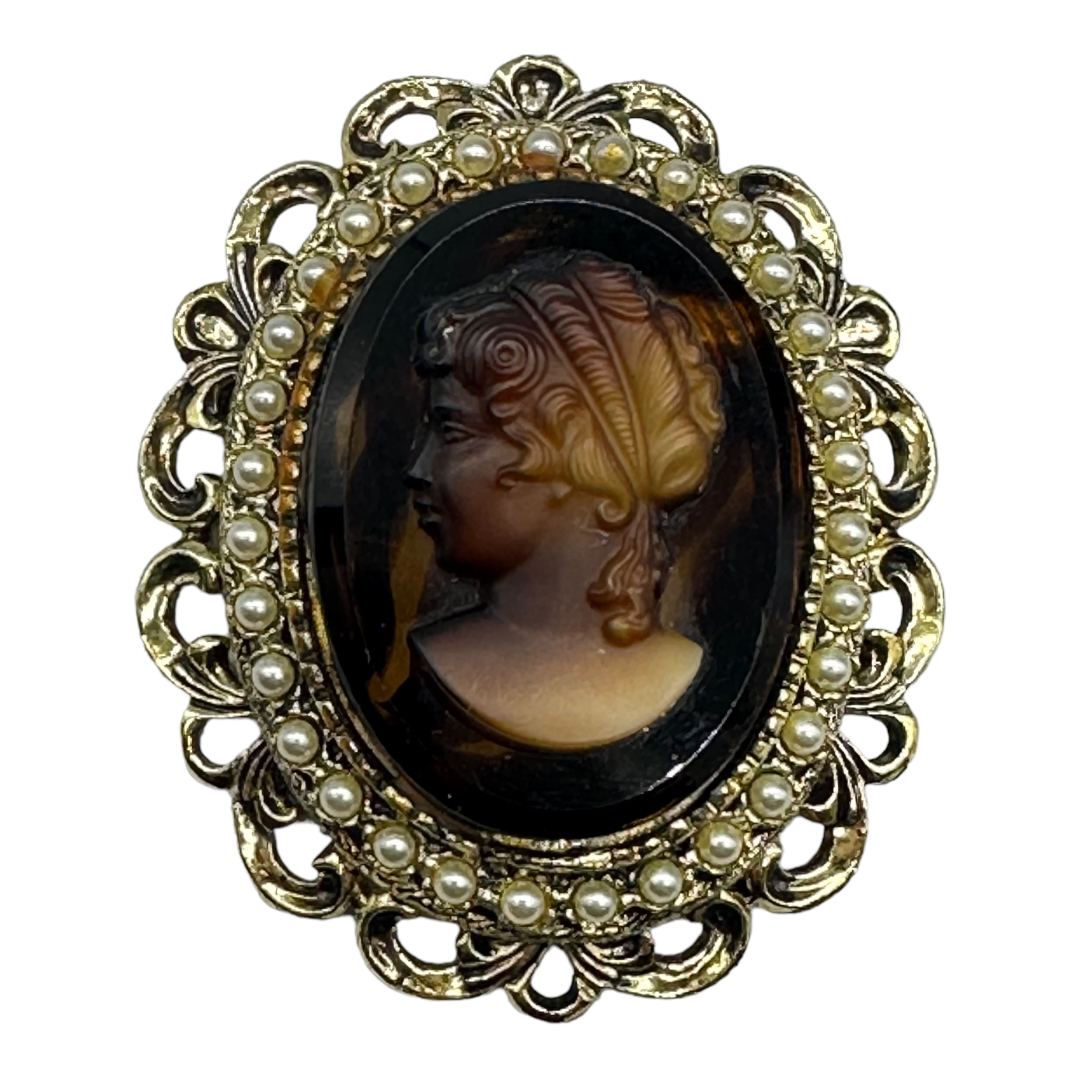 Victorian Revival Glass Cameo Brooch
May 16, 2023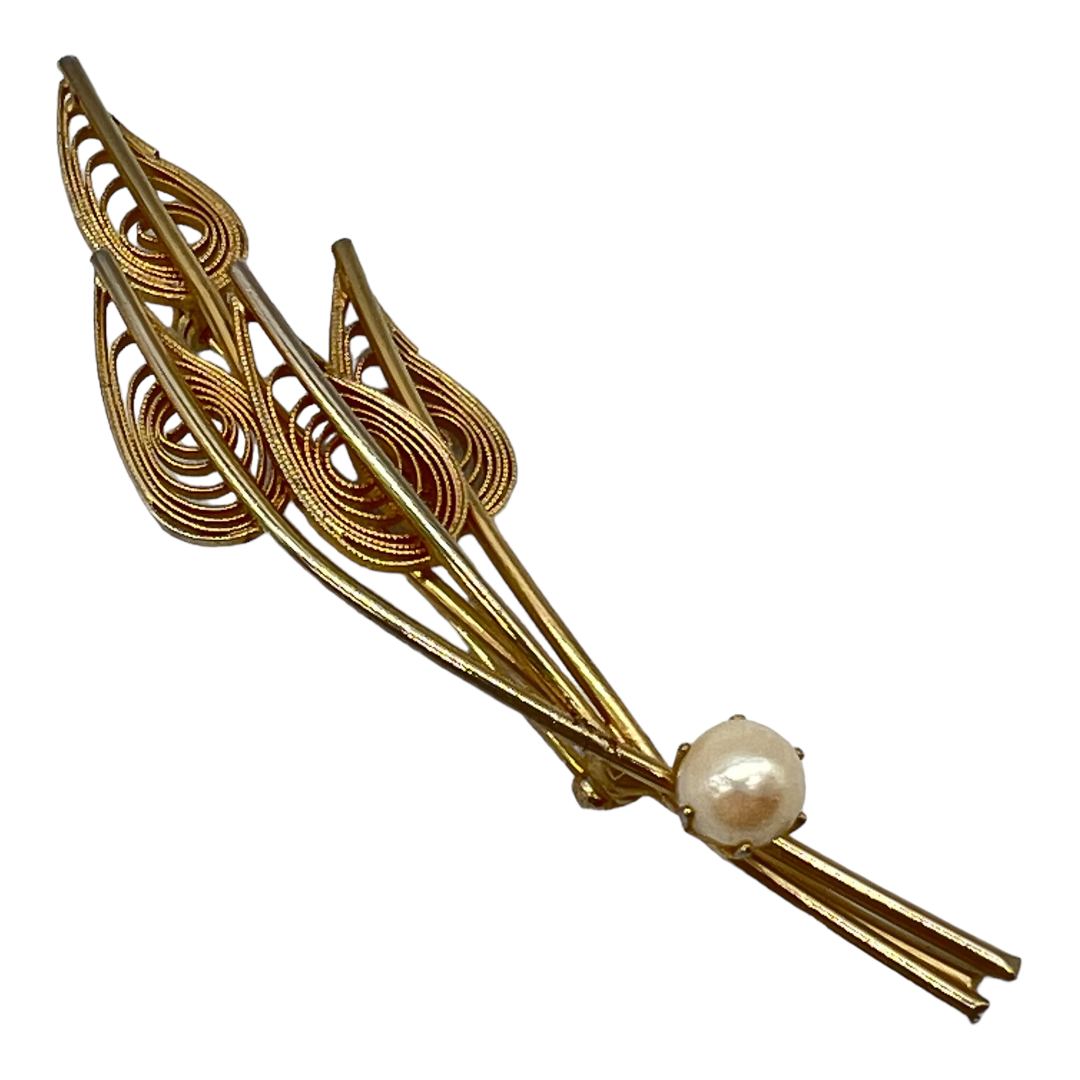 Figural Cattail Pin With Genuine Pearl
May 17, 2023
Genuine Pearl Circle Pin
$49.00
Tailored genuine pearl circle pin features interwoven circles with a pearl set slightly to the left from the top. Perfect accent when something modest is desired to accent your frock, hat, purse, or coat. Circle pins have been a long-standing staple for jewelry wardrobes for decades. Pearl as beautiful luster.
1 in stock
• SKU: US-BC-2022-12-06 10.48.44-60-vjc-a-1
• Designer or Maker: Unknown
• Mark: None
• Style: Brooch
• Circa Date: 1960s
• Condition: Great
• Age Group: Adult
• Color: Gold, cream
• Material: Brass, gold-tone plate, pearl.
• Size or Measurement: Approx. 1 3/4″ diameter
• Type: Tailored jewelry, Pearl brooch, 1960s jewelry.