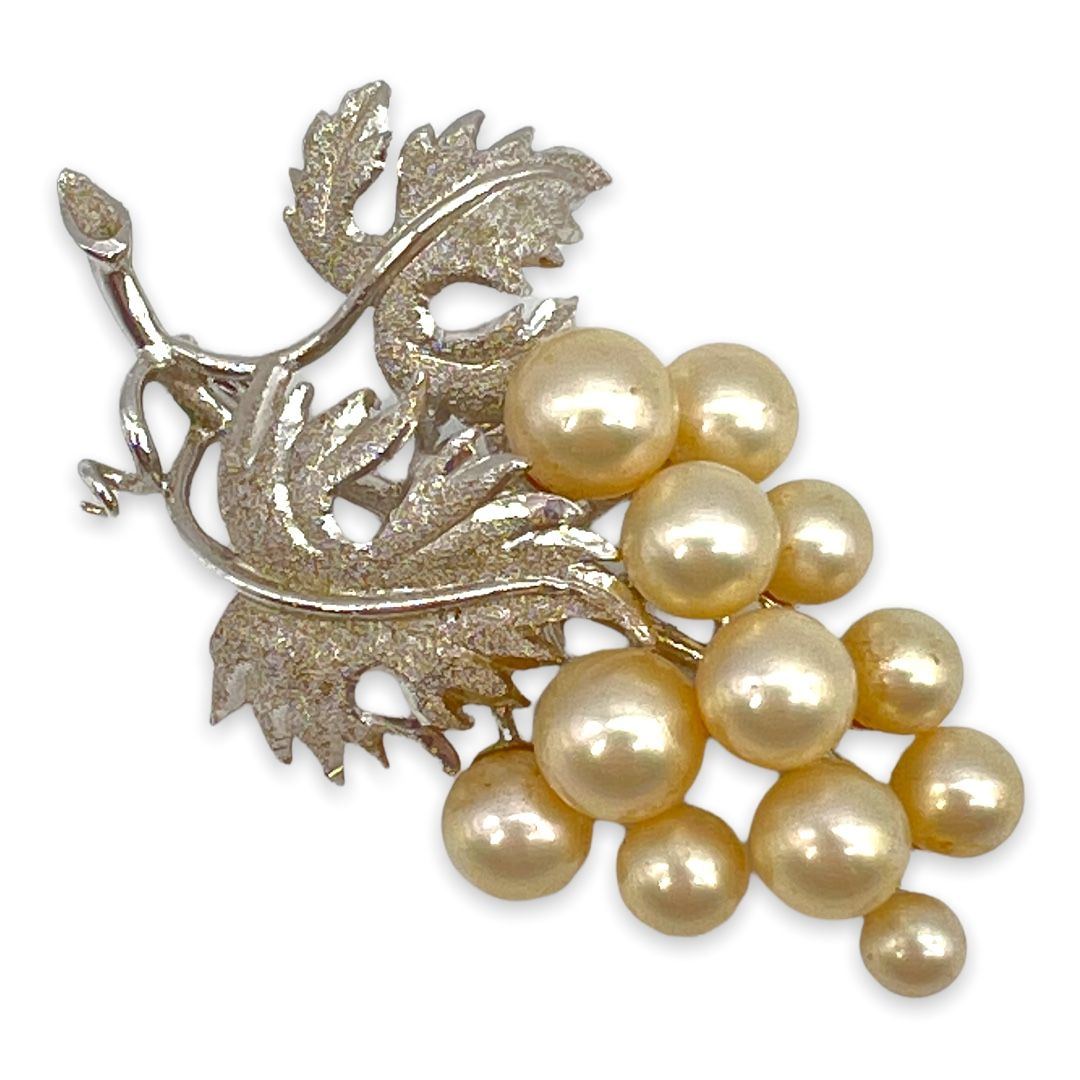 Cultured Pearl 915 Silver Grape Motif Brooch
April 15, 2022
Gold Filled Ivy Leaf Pin
April 15, 2022
Gorgeous Floral AMCO Gold Filled Brooch
$59.00
Fabulous floral motif brooch with pink dentelles. The exquisite frame looks like twisted vines surmounted with a beautiful flower and leaves.
1 in stock
• SKU: AM-BC-2022-03-27 15.35.55-50-vjc-a-2
• Designer or Maker: AMCO
• Mark: AMCO 1/20 10k Gold
• Style: Brooch
• Circa Date: 1950s
• Condition: Excellent. Minor tarnish
• Age Group: Adult
• Color: gold, pink, cream, blue, nile green.
• Material: Brass, gold filled, gold-tone plate, glass,
• Size or Measurement: Approx. 1 7/16″ diameter
• Type: Floral brooch, flower brooch, AMCO jewelry, Gold-filled jewelry, 10k gold filled brooch, lover's brooch, gift, mother's day.