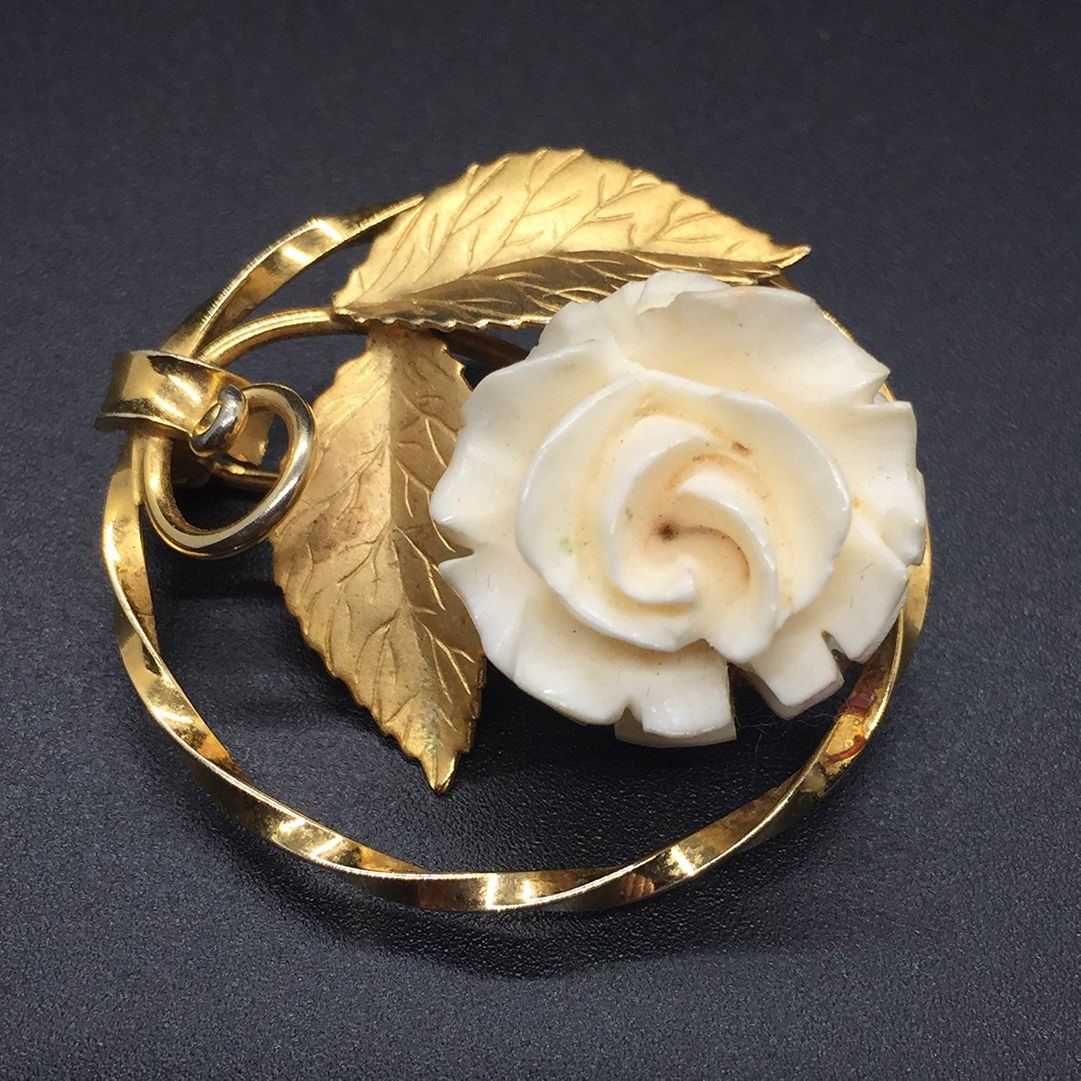 Highly detailed vintage carved rose pin 12k G.F. Marked K.L.
July 5, 2021
Vintage c. 1960s Boho Bohemiam Silver-tone Coin Style Dangle Screw back Earrings Excellent Condition
July 5, 2021
Gorgeous Vintage Gunmetal Finish Coro Rhinestone Bracelet
$49.00
This is a hard to find vintage gunmetal-finish Coro rhinestone bracelet. The bracelet has a leaf motif surmounted by oval, emerald-cut and chaton rhinestones. The gunmetal finish gives the bracelet a nice antiqued look.
1 in stock
• SKU:CO-BR-2018-06-14 15.36.56-50-tjs-a5
• Designer or Maker Coro
• Mark: Coro
• Style: Flexible link bracelet
• Circa Date: 1950s
• Condition: Excellent. Please note that gunmetal finished pieces may have a more "rugged" appearance to the surface texture.
• Age Group: Adult
• Color: Antiqued silver, blue, yellow, AB
• Material: White metal, glass, crystal
• Size or Measurement: 7.5″ tl x approx 3/4″ w.
• Type: Vintage jewelry, Vintage jewellery, vintage coro, coro bracelet, gun metal, gunmetal, rhinestone bracelet, flexible link bracelet, blue rhinestones, silver tone