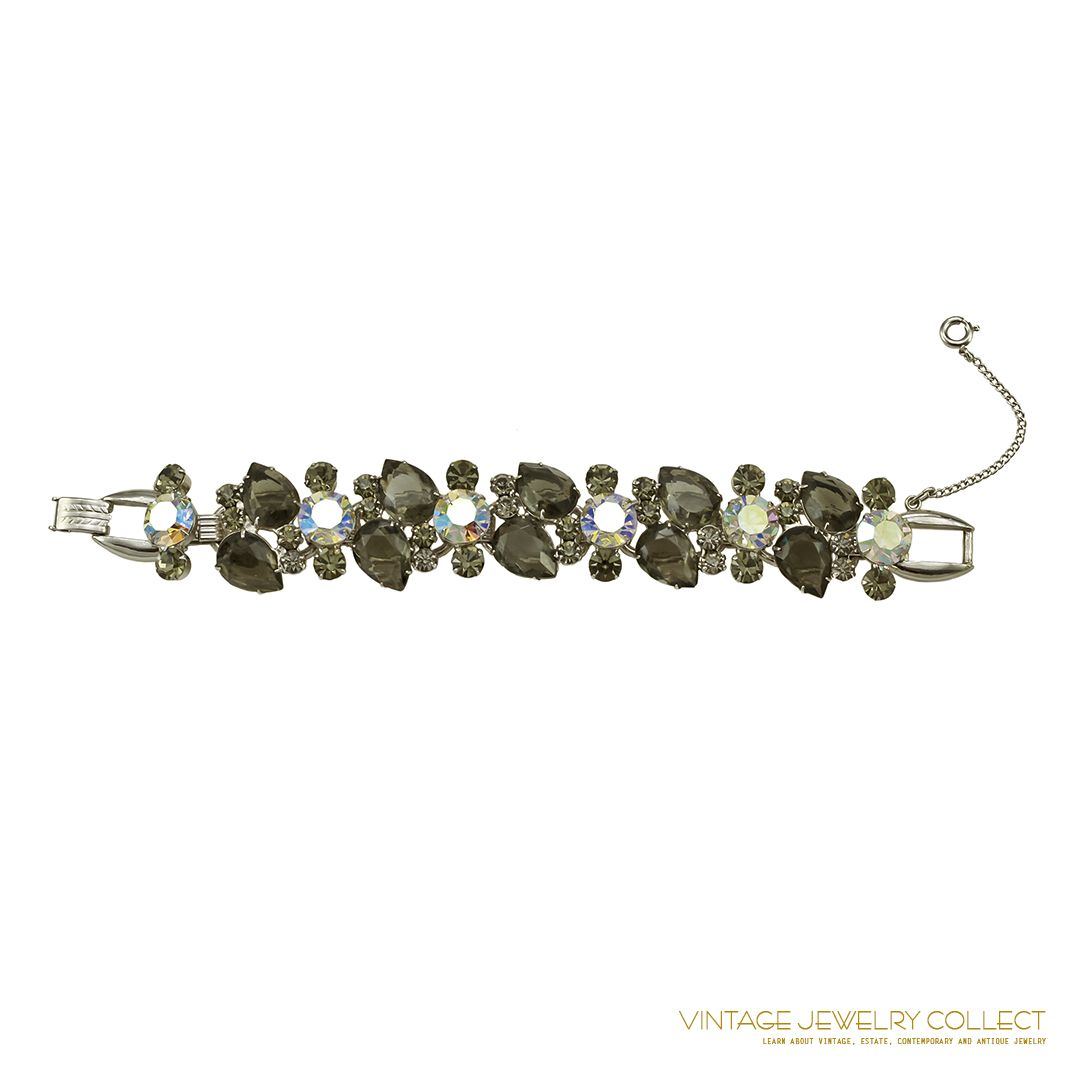 Stunning Juliana Grey Rhinestone Bracelet
July 18, 2014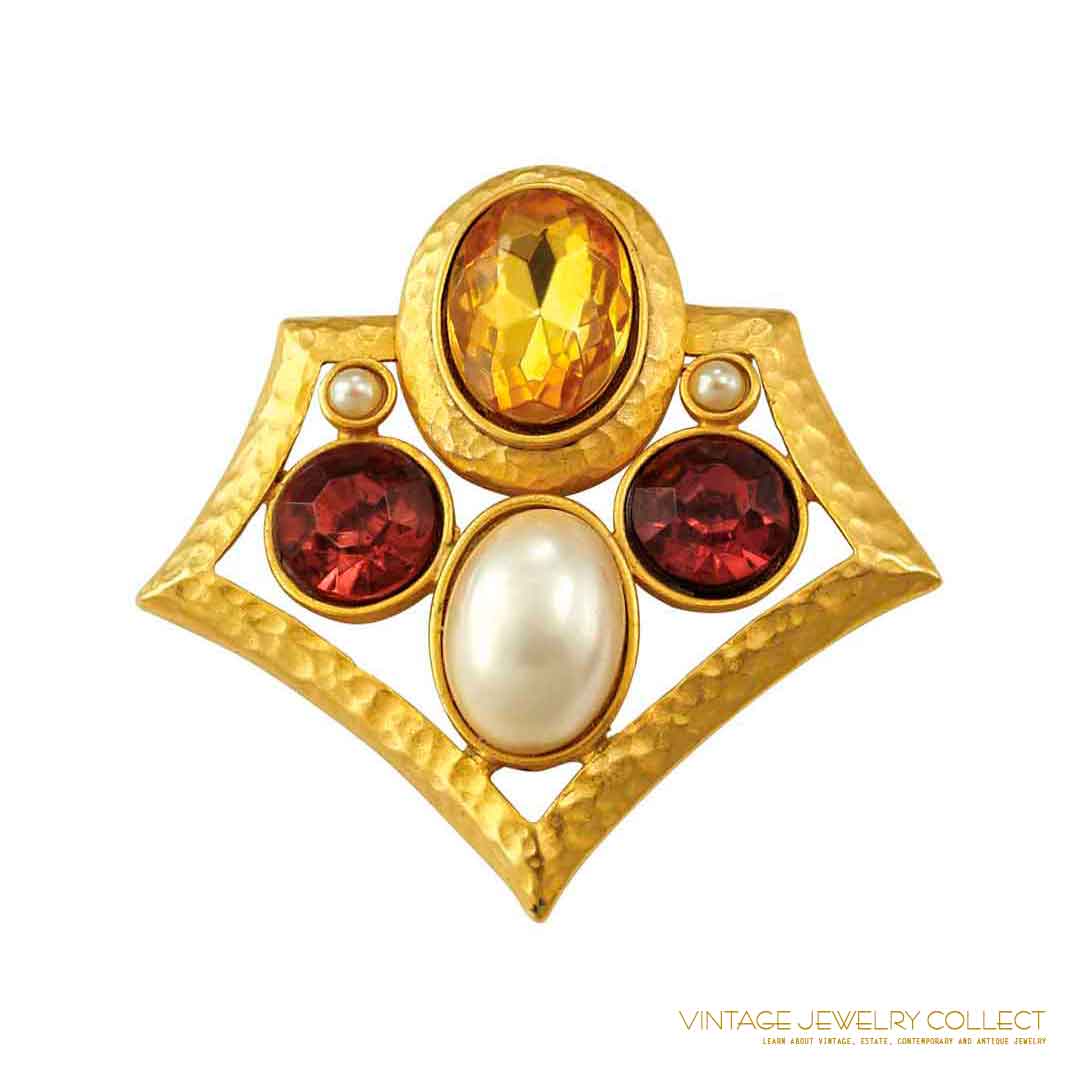 Vintage TAT Brooch With Rich Jewel Tone Colors
July 20, 2014
Large Grey Oval Rhinestone Juliana Bracelet
$149.00
Title: Large Grey Oval Rhinestone Juliana Bracelet
SKU: DE-BR-10112009_80-60s-vjc-a-5.
Designer or Maker: Delizza & Elster, D & E, Juliana
Mark: None
Style: Flexible link bracelet with 5 oval links
Circa Date: 1950s-1960s
Condition: Excellent
Age Group: Adult
Color: Silver tone, silvertone, silver-tone
Material: white metal, silver-tone plate, crystal, glass
Size or Measurement: 7 1/2″ tl x 1″ w.
Type Vintage jewelry, Vintage jewellery
1 in stock
Title: Large Grey Oval Rhinestone Juliana Bracelet
Description: Fabulous large grey oval rhinestone Juliana bracelet. The bracelet links are surmounted by a large open back oval crystal flanked by smaller circ-shape rhinestones, alson in grey. At each spacer between the links is a crystal-colored rhinestone flanked by
two smaller smokey grey-colored rhinestones. Fold over clasp. Safety catch is in tack.
SKU: DE-BR-10112009_80-60s-vjc-a-5.