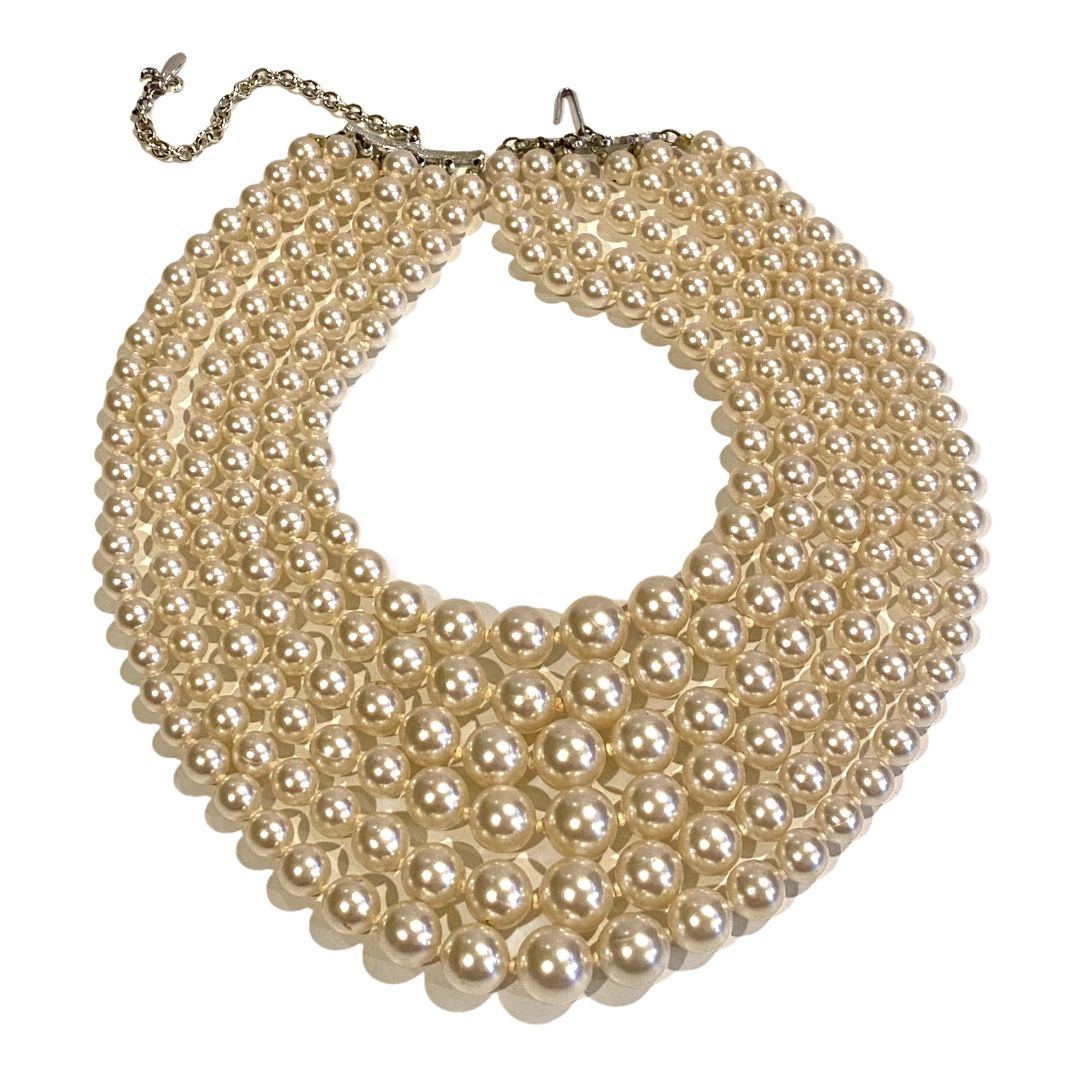 6-Strand Faux Pearl Hand Knotted Necklace
July 10, 2021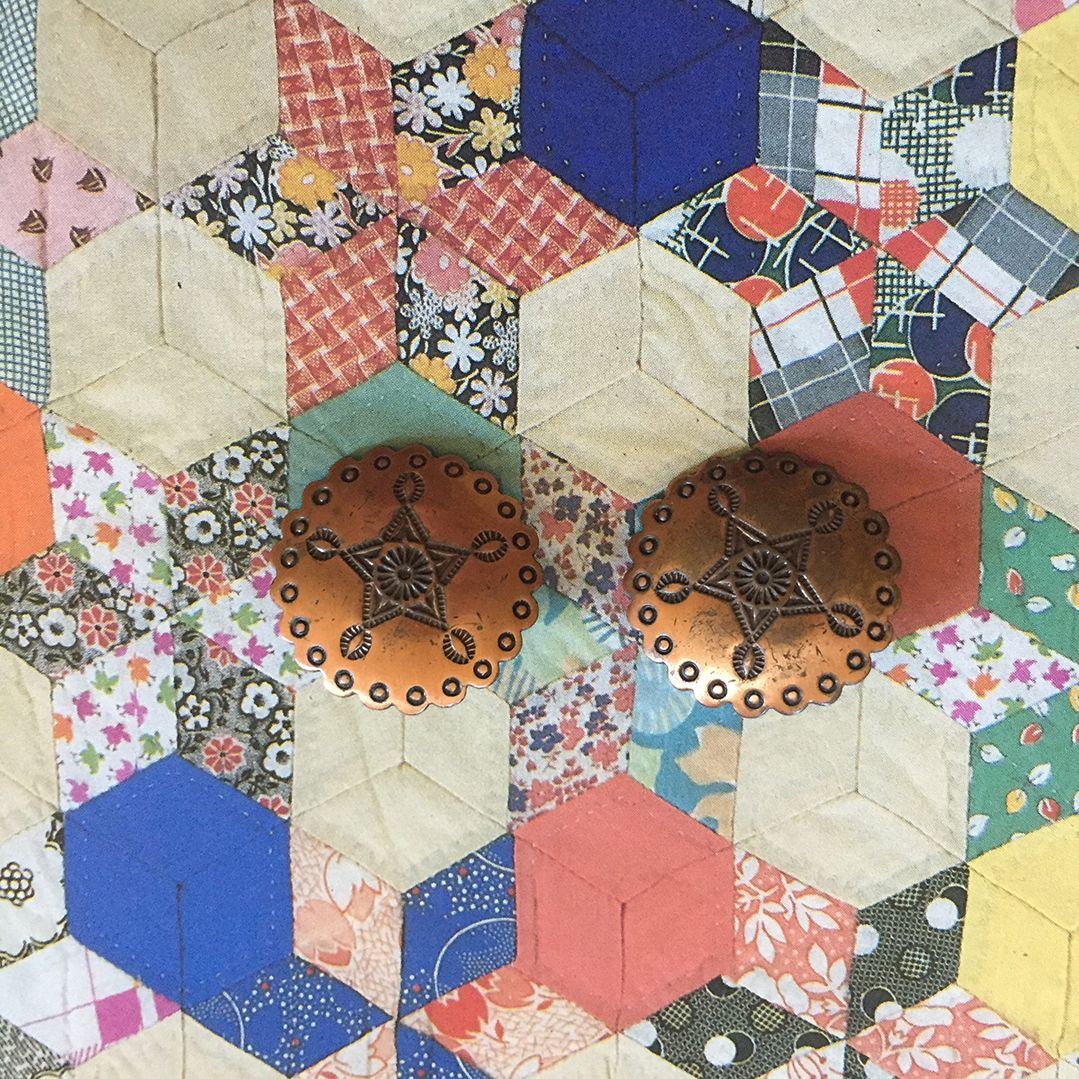 Vintage 1950s Copper Southwestern Style Button Earrings
July 11, 2021
Hobe Mesh Collar Necklace
$59.00
Fun vintage Hobe collar mesh necklace surmounted by blue rhinestones and grayish/white spheres in an continuous change around the border with complementary swags. This piece fits snugly around the base of the necklace.
1 in stock
• SKU: HO-NE-2021-07-09 12.31.42-1-50-tjs-a-4
• Designer or Maker:Hobe
• Mark: Hobe
• Style: Collar necklace
• Circa Date: 1950s
• Condition: Good vintage condition.
• Age Group: Adult
• Color: Gold tone, goldtone, light blue, greyish-white.
• Material: Brass,glass, crystal, gold tone plate
• Size or Measurement: Approx. 15 1/2″ t.l. x 7/8″ w.
• Type: Vintage Hobe jewelry, 1950s Hobe necklace, mesh necklace, collar necklace, signed necklace, Vintage jewelry, Vintage jewellery, vintage costume jewelry