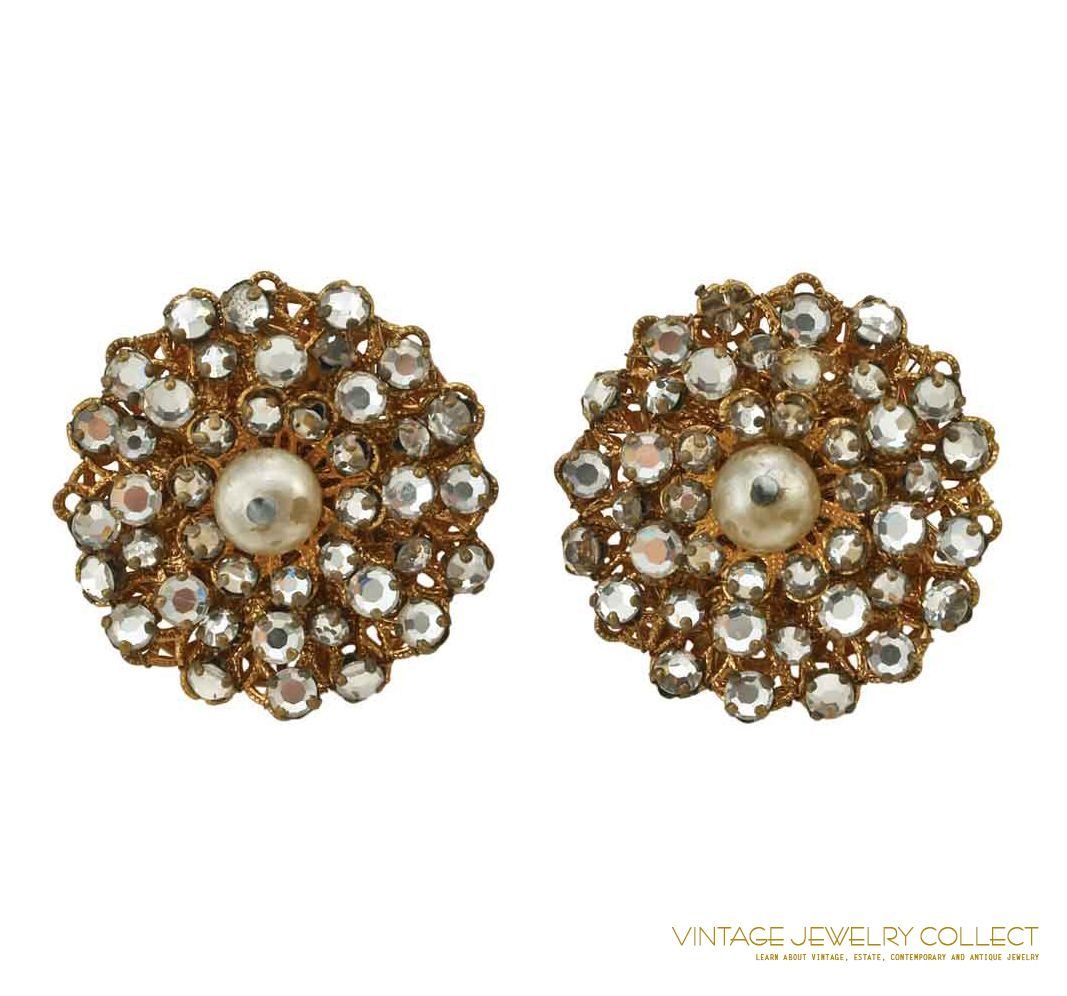 Vintage Unsigned Filigree Rose Montee Rhinestone Earrings
July 4, 2014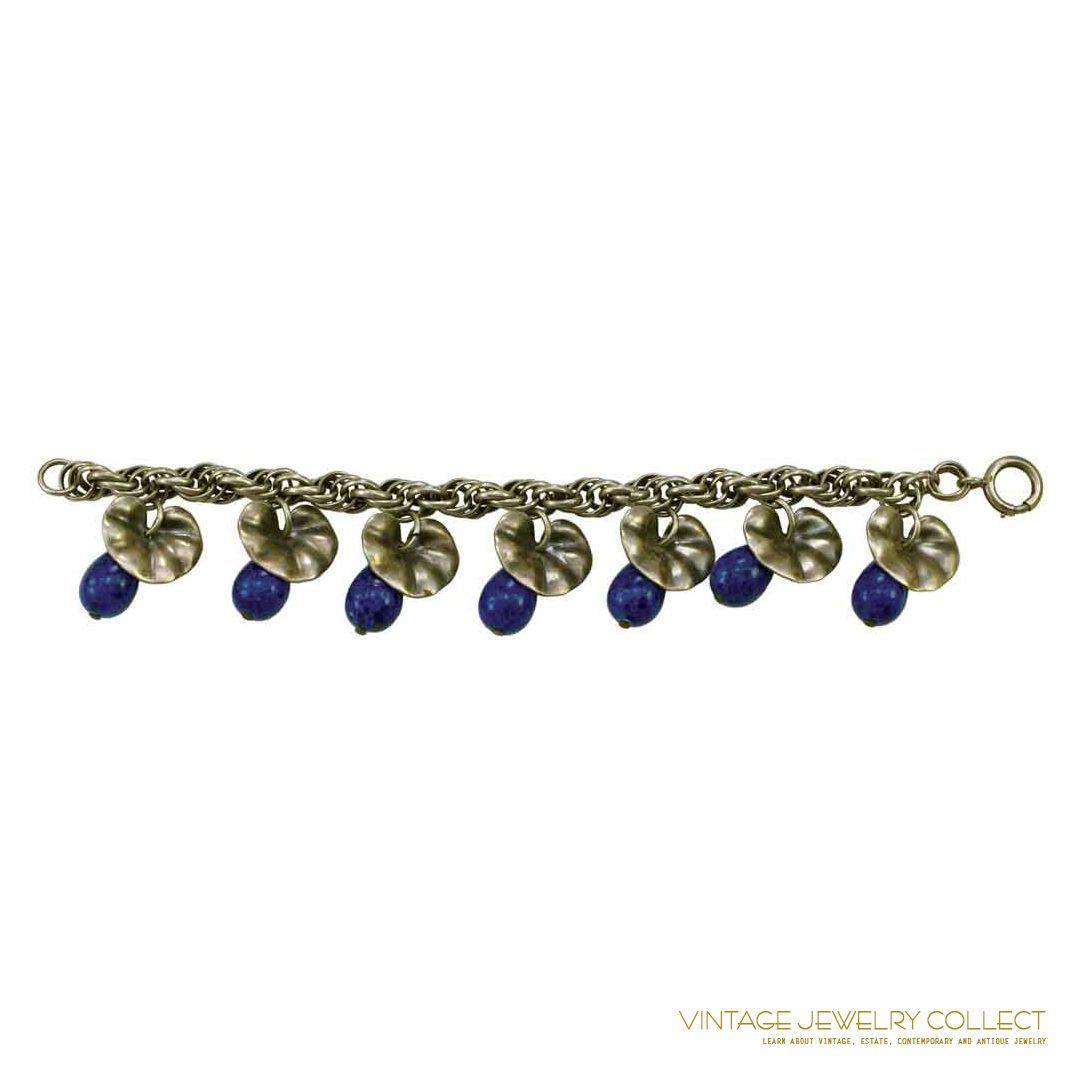 Fabulous c. 1940s Charm Bracelet with Faux Lapis Drops
July 14, 2014
Drippy Bib Necklace With Amazing Color Palette
$79.00
Description: Drippy Bib Necklace With Amazing Color Palette!Up for your consideration is this fabulous c. 1950s bib necklace. The colors on this piece are very hard to describe. Aurora borealis chain suspending marquis rhinestones soldered at an angle. Rhinestone dangles vary in length from 3 to 4 stones in length. The "amber" colored stones consist of two to three shades depending on the angle. They change colors from amber to red, to hints of yellow on the edges which complement the other purple stones. Each marquis cut rhinestone is set in a 16 prong cup.
1 in stock
Title: Drippy Bib Necklace With Amazing Color Palette
SKU: US-NE-10112009_91-50s-vjc-a-4
Designer or Maker: Unsigned
Mark: None
Style: Collar
Circa Date: 1950s
Condition: Excellent
Age Group: Adult
Color: Gold tone, Aurora Borealis, Amethyst, Amber
Material: Brass, crystal, glass, resin
Size or Measurement: 15″ tl with a 1 1/2″ drop.
Type Vintage jewelry, Vintage jewellery