Art Aurora Borealis Rhinestone Brooch
July 28, 2021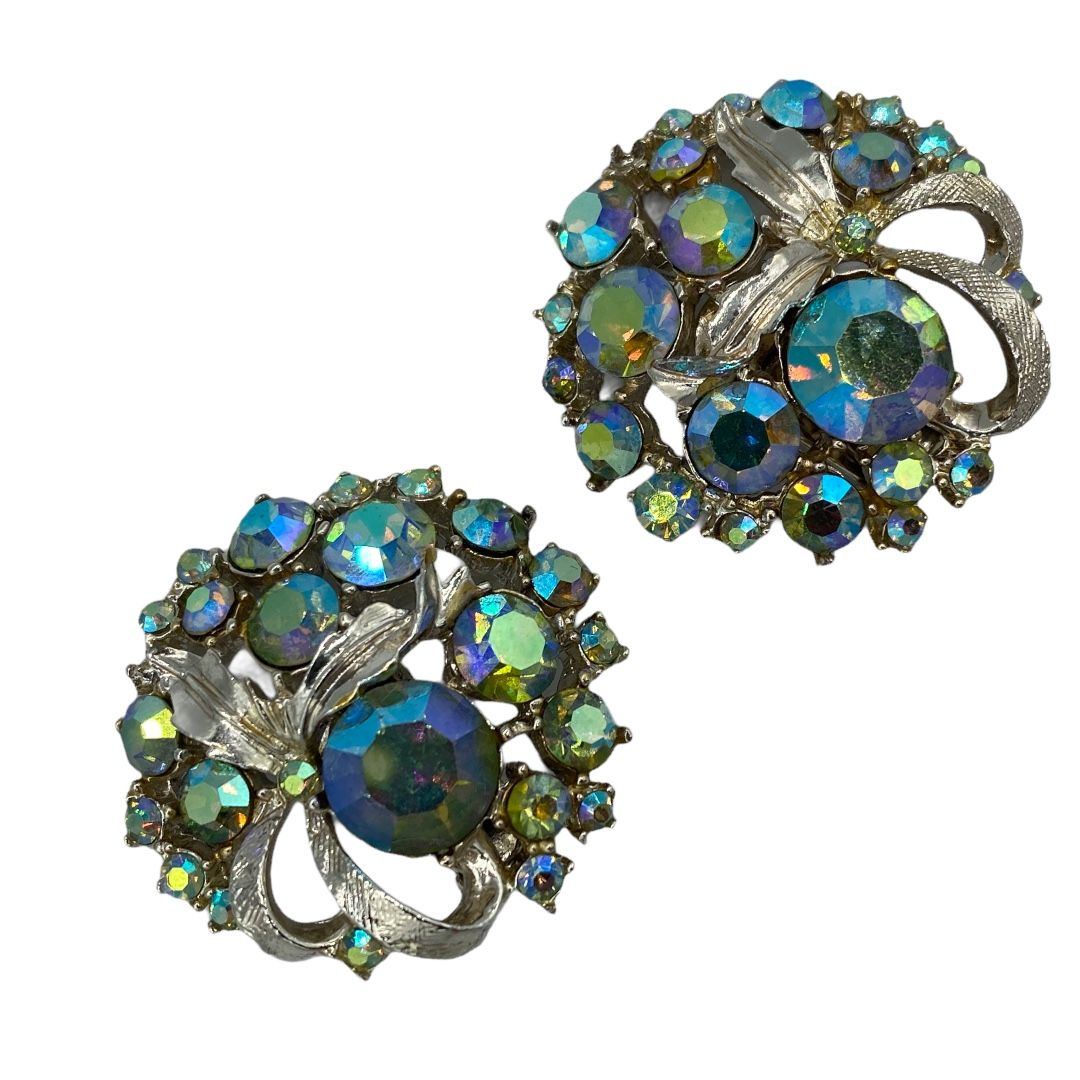 Vintage Gold Tone Art Aurora Borealis Rhinestone Earrings
July 28, 2021
Large Tailored Two-Tone Brooch Signed Art
$79.00
This is truly a lovely tailored brooch with two-tone plating. Perfect for office, daytime, or worn as an adornment on a purse or coat. The back features the textured surface typical of 1960s brooches.
Art is a trademark of Mode Art Jewelers founded by Arthur Pepper. Records indicate the company existed from the 1950s-1980s. In 1959, Arthur Pepper of Mode Art Jewelers served as financial secretary for the Costume Jewelry Board of Trade of New York. In 1968, the company settled a lawsuit with Mylu. Mylu sued Mode Art for copying an Angel pin designed by Mylu. Mode Art Jewelers settled out of court.
1 in stock
• SKU: AR-BC-2020-09-16 18.20.00-60-vjc-a-1
• Designer or Maker:Art
• Mark: Art with copyright
• Style: Brooch
• Circa Date: 1960s
• Condition: Surface wear on polished front detail. Price reduced to clearance.
• Age Group: Adult
• Color: Gold, silver (ish) and black
• Material: White metal, gold and silver plate
• Size or Measurement: 2 1/4″ diameter
• Type: Vintage Art jewelry, Art brooch, 1960s Art brooch, Tailored jewelry,Tailored brooch, Vintage jewelry, Vintage jewellery, Vintage costume jewelry