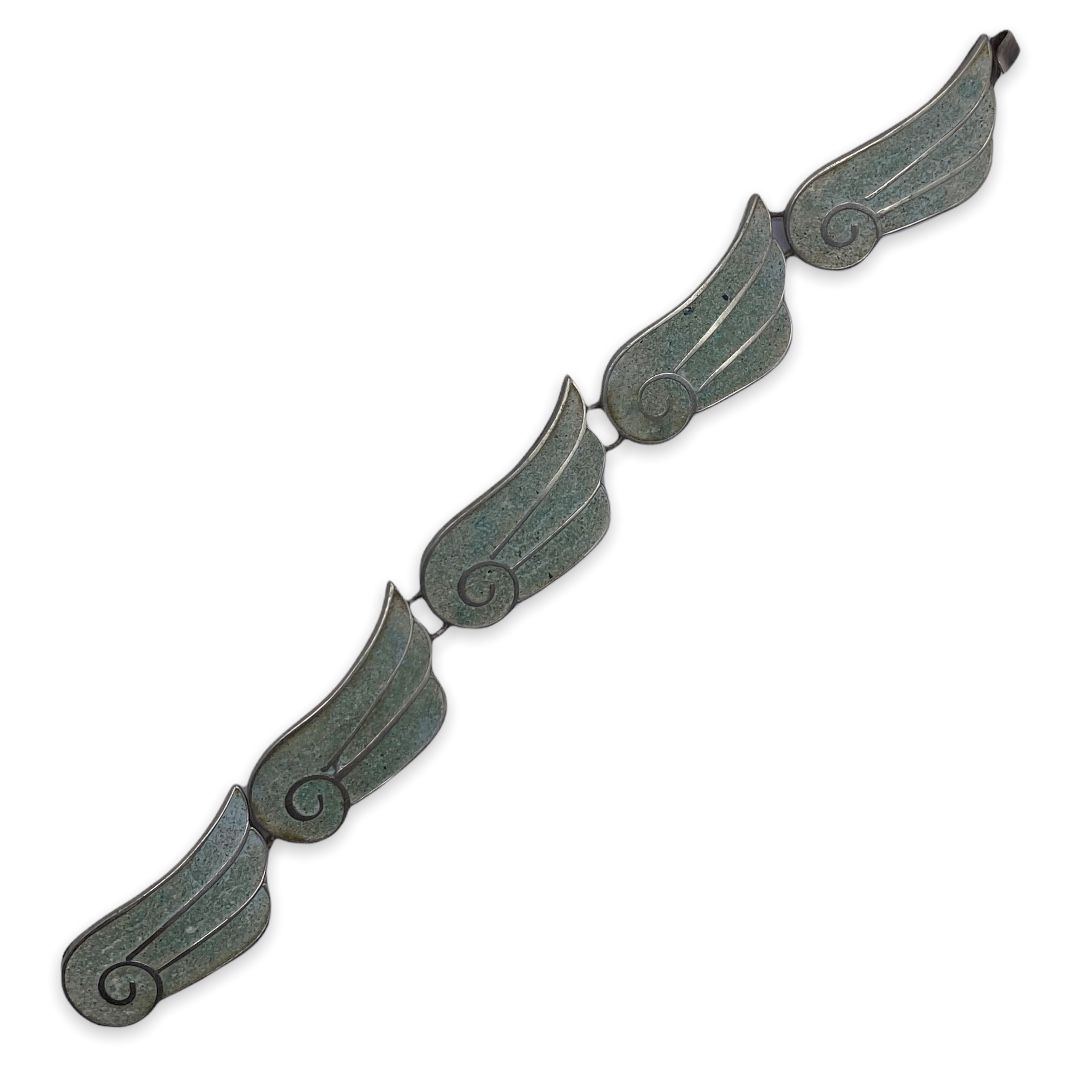 Vintage Taxco EH 950 Flexible Link Bracelet
December 30, 2021
Vintage Mexican Silver Abalone Brooch
January 6, 2022
Milanese-style Mesh Victorian Slide Bracelet Dated 1881
$129.00
This is a lovely Victorian slide bracelet patented in 1873 with a hand-carved cameo surmounted on what looks like onyx resting on a lovely embossed plaque. The bracelet is inscribed with the letters A. F. and the date 1881. The lovely mesh design terminates to foxtail chain tassels ending with attached polished balls. The piece appears to be rolled-gold.
1 in stock
• SKU: US-BR-2021-12-19 16.18.30-1881-vjc-a-5
• Designer or Maker: Unknown
• Mark: Patented Sept 16, 1873
• Style: Slide bracelet with Milanese-style chain.
• Circa Date: 1881
• Condition: Minor surface wear.
• Age Group: Adult
• Color: gold, black
• Material: Brass, gold-tone plate, glass or stone.
• Size or Measurement: Approx. 8 1/4 opening x 1/2″ w.
• Type: Victorian slide bracelet, Milanese-style chain, Victorian 1873 bracelet, Cameo bracelet