JJ Cat In The Window
May 10, 2023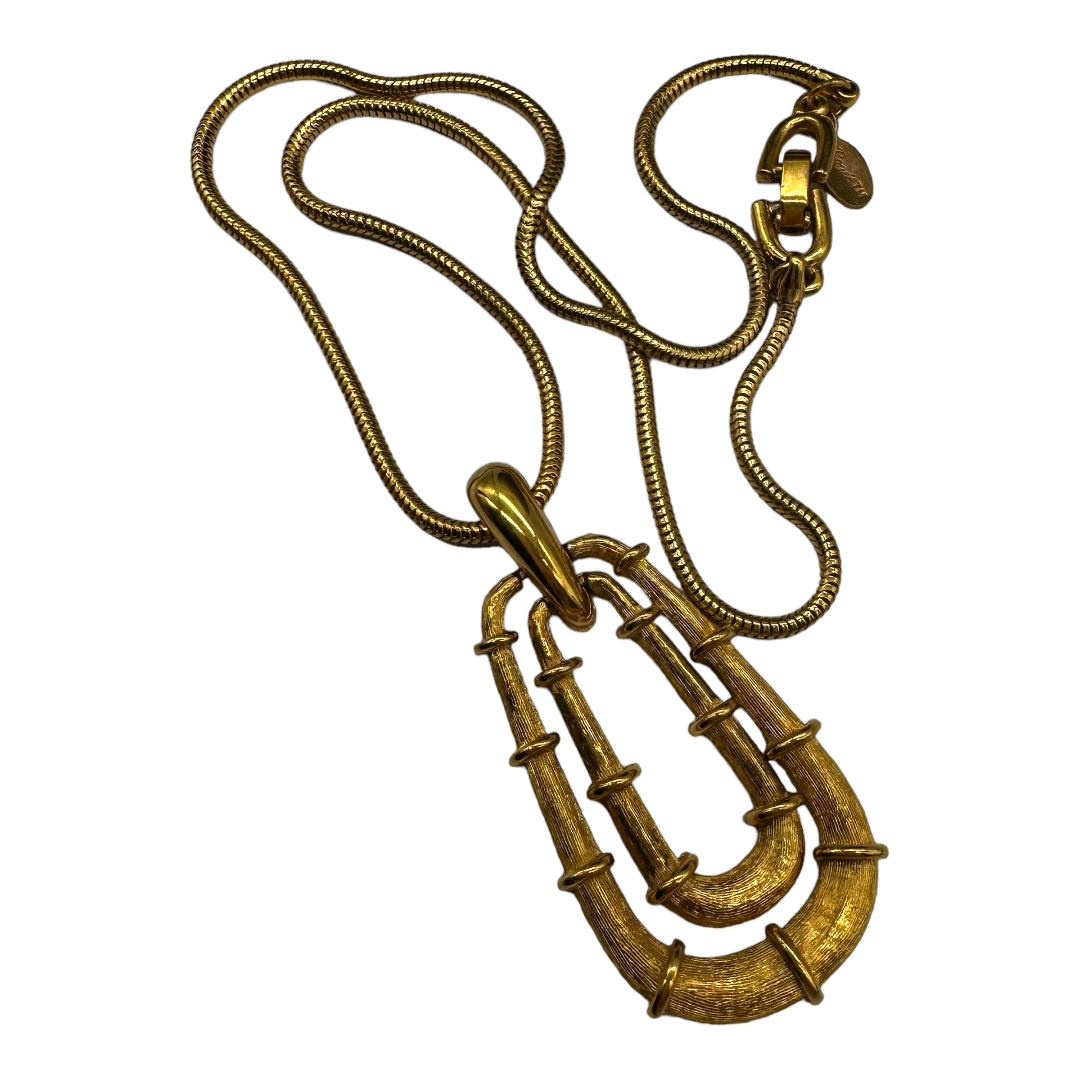 Roget Pendant Necklace
May 10, 2023
Tailored Coro Pin Set
$12.00
This brooch set come from an archive in Providence Rhode Island. The set although unmarked was tagged with Coro Toronto. As the buyer you will receive the product with the original inventory paper tag. The design has a modernist aesthetic to it.
1 in stock
• SKU: CO-BC-ER-2023-04-19 11.40.09-50s-tjs-a-6
• Designer or Maker: Coro
• Mark: None
• Style: Brooch with pierced button earrings
• Circa Date: 1980s
• Condition: Like new
• Age Group: Adult
• Color: Gold
• Material: White metal,gold tone plate.
• Size or Measurement: 2 3/8″ x 1 7/16″. Earrings measure 1 1/16″ diameter
• Type: Coro brooch set, unsigned Coro brooch set, Modernist Coro brooch.
Related Images: