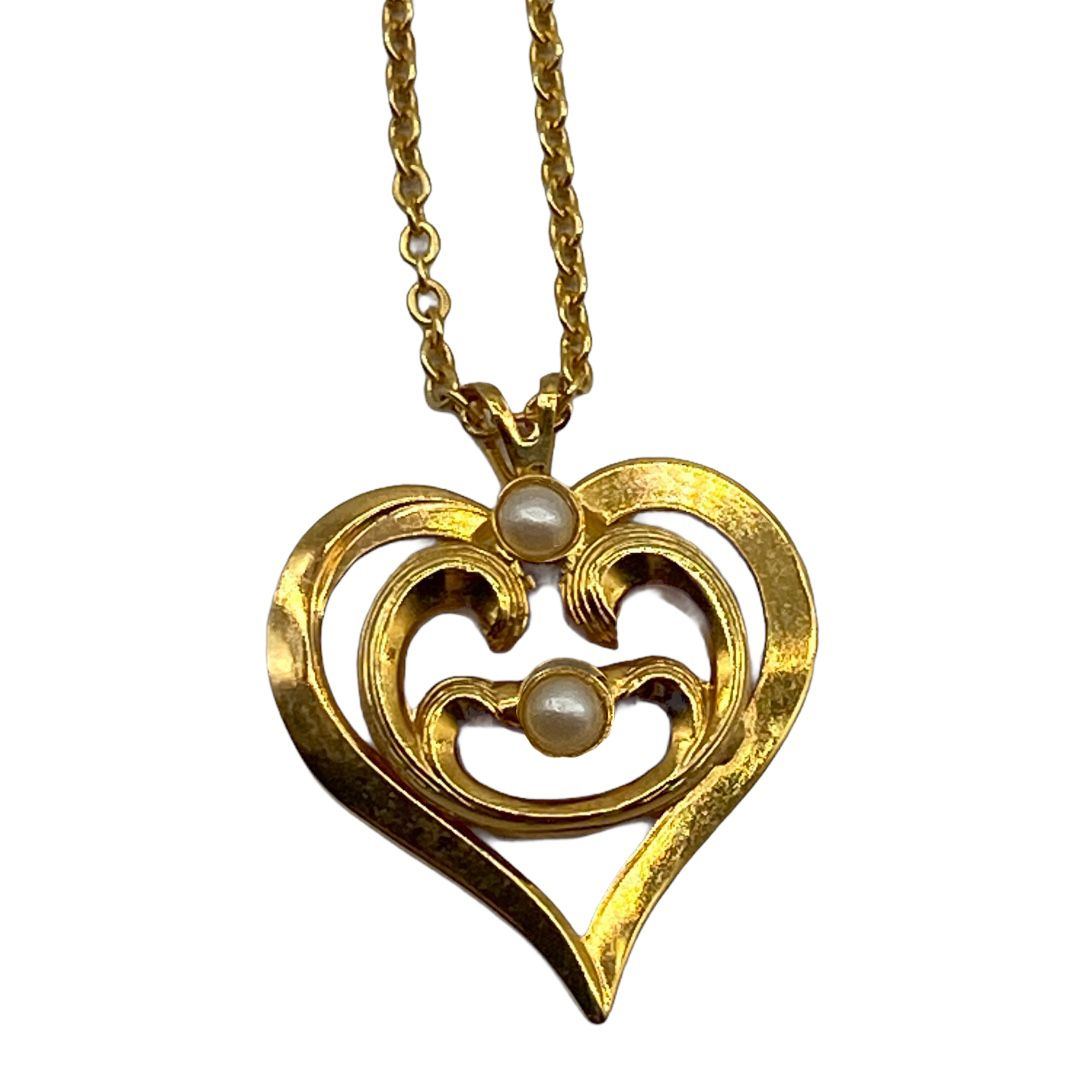 Vintage 1970s Heart Pendant
August 8, 2021
Trifari Meteor Pin By Alfred Phillipe
August 9, 2021
Trifari 1953 Comet Necklace
$39.00
Lovely c. 1953 Trifari gold-tone necklace with ribbon centerpiece surmounted by crystal baguettes. The piece features four "branches" of sparkling rhinestones flanked by snake chain. Patent number: d170,609 by Alfred Philippe for Trifari. Believed to be part of the Trifari Comet Series.
1 in stock
• SKU: TR-NE-2021-05-29 19.12.30-50-tjs-a-4
• Designer or Maker: TRIFARI
• Mark: Trifari PAT. PEND.
• Style: Necklace
• Circa Date: 1950s
• Condition: Minor plating wear. Appears more "gold" in person. Greyish tone due to photo editing software.
• Age Group: Adult
• Color: Gold, crystal
• Material: White metal, brass, Trifarium plate, glass/crystal
• Size or Measurement: Center design (sans jump rings) measures 2 1/4″ w. x 1″ w. Chains measure: 7 1/2″ & 5 1/2″
• Type: Vintage Trifari, crown Trifari, Trifari jewelry, Trifari necklace, Trifari Meteor, Trifari Comet, Trifarium plate, vintage necklace, 1950s jewelry, 1950s Trifari jewelry, Vintage jewelry, Vintage jewellery, vintage costume jewelry, Alfred Philippe