Sterling Cini Scorpio Pin
April 15, 2022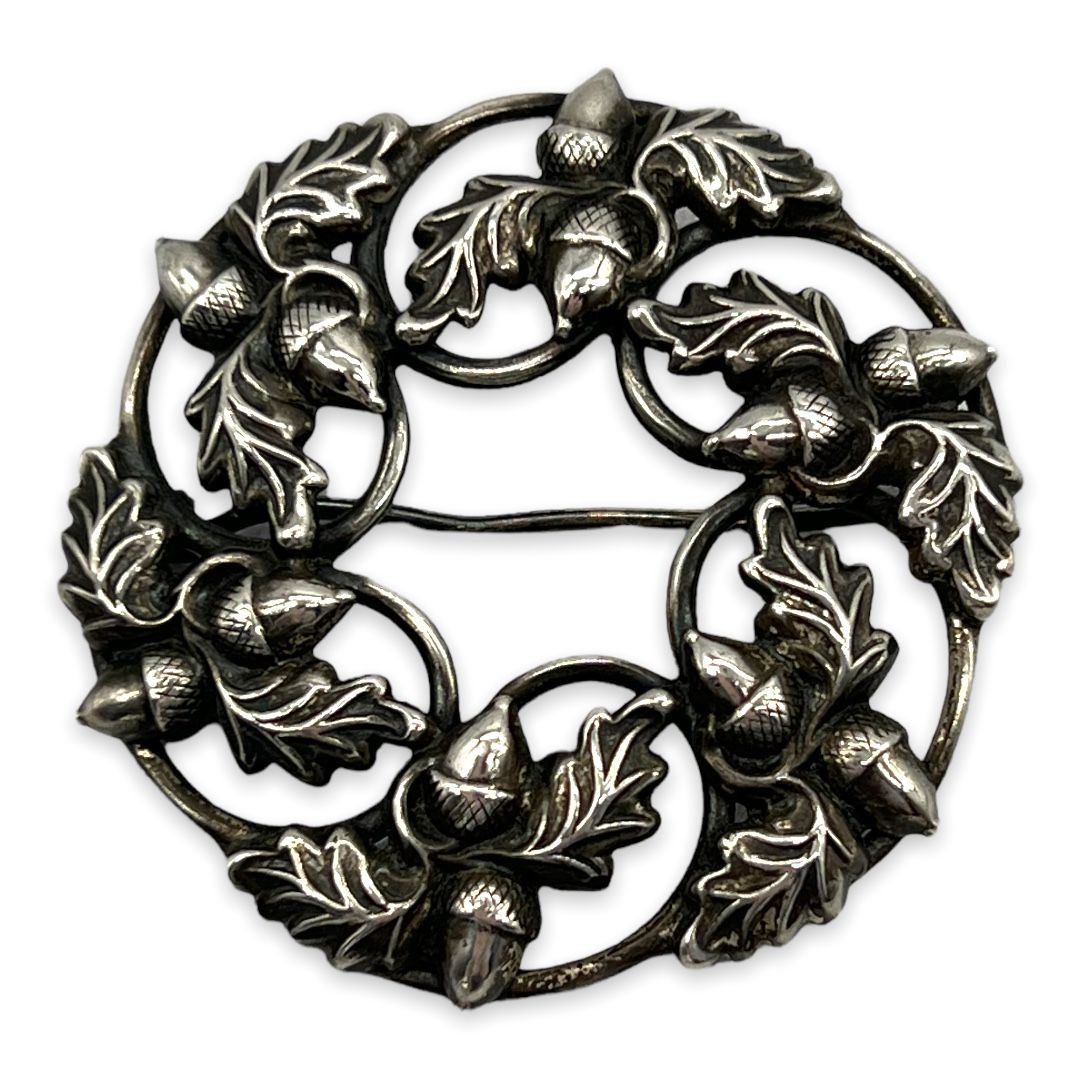 Sterling Danecraft Acorn Wreath Pin
April 15, 2022
Victorian Heart Pendant with Metal Inlays
$89.00
This is a charming Victorian pendant or charm. We do not know the material but some have suggested vulcanite or gutta-percha. The piece is accented with tiny circular metal inserts.
1 in stock
• SKU: US-CHARM-2022-03-27 16.07.37-00-vjc-a-6
• Designer or Maker: Unknown
• Mark: None
• Style: Heart charm
• Circa Date: 1900s
• Condition: Excellent
• Age Group: Adult
• Color: Dark brown/black
• Material: Wood, brass, silver-tone metal.
• Size or Measurement: Approx. 1 1/8″ t.l. (from top of heart) x 1″ w.
• Type: Victorian jewelry, Victorian heart charm, Victorian heart pendant, Inlaid pendant, Wood pendant, Vulcanite, Gutta-percha.