White Bugle Bead Button Earrings
May 3, 2022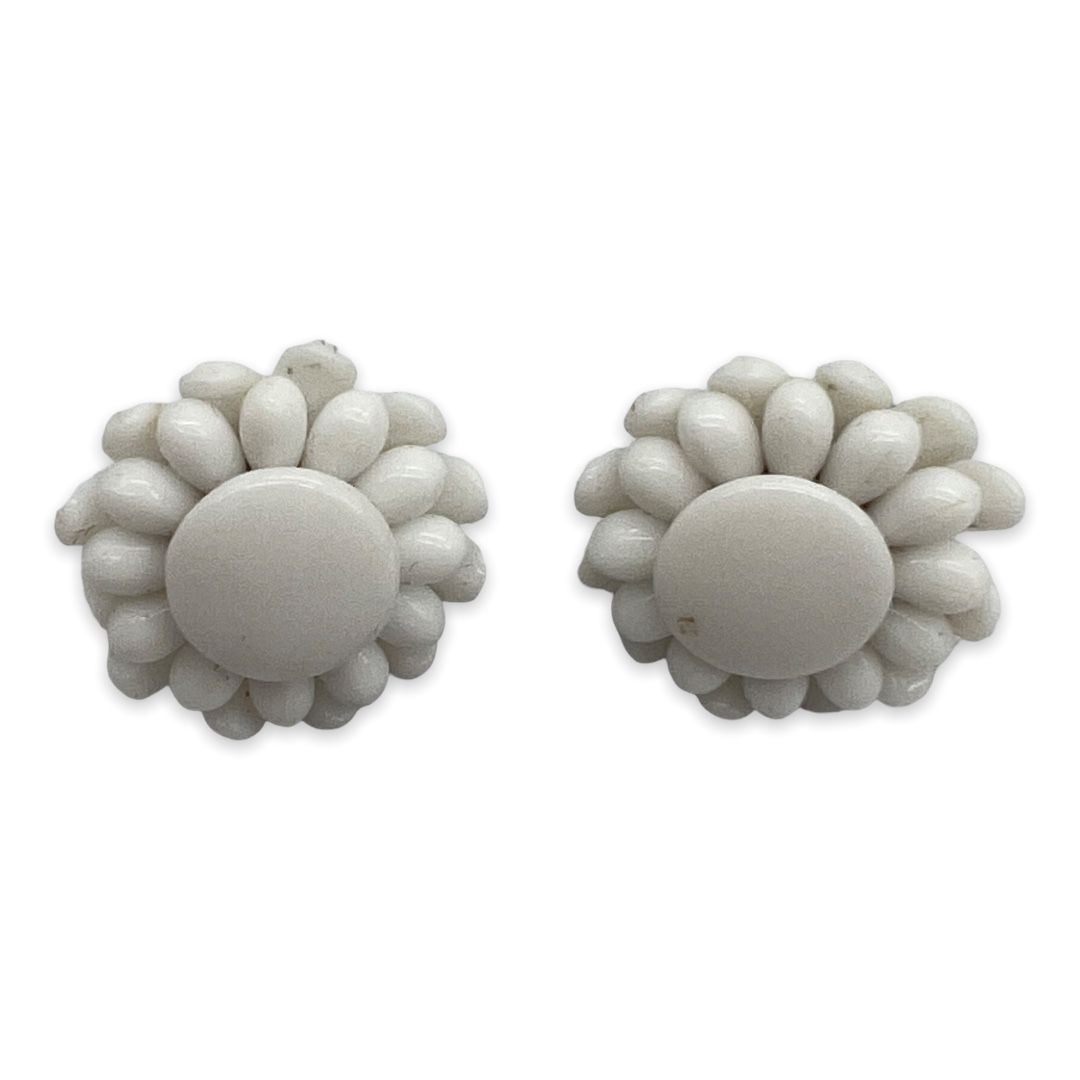 Vintage 1940s White Milk Glass Flower Button Earrings
May 3, 2022
Vintage 1940s Floral Screw back Earrings
$19.00
These earrings have an interesting style with an almost Southwestern feel to them. The earrings feature an open-metal work plaque surmounted by a six-sided floral finding adorned with a faux turquoise cabochon.
1 in stock
• SKU: US-ER-2022-04-25 19.56.51-50-vjc-a-2
• Designer or Maker: Unknown
• Mark: None
• Style: Screw back
• Circa Date: Late 1940s-early 1950s
• Condition: Excellent
• Age Group: Adult
• Color: Silver, turquoise
• Material: Brass, silver-tone plate, glass/crystal
• Size or Measurement: Approx. 1′ diameter
• Type: 1940s screw-back earrings, Floral earrings, Southwestern style earrings, Silver-tone earrings.