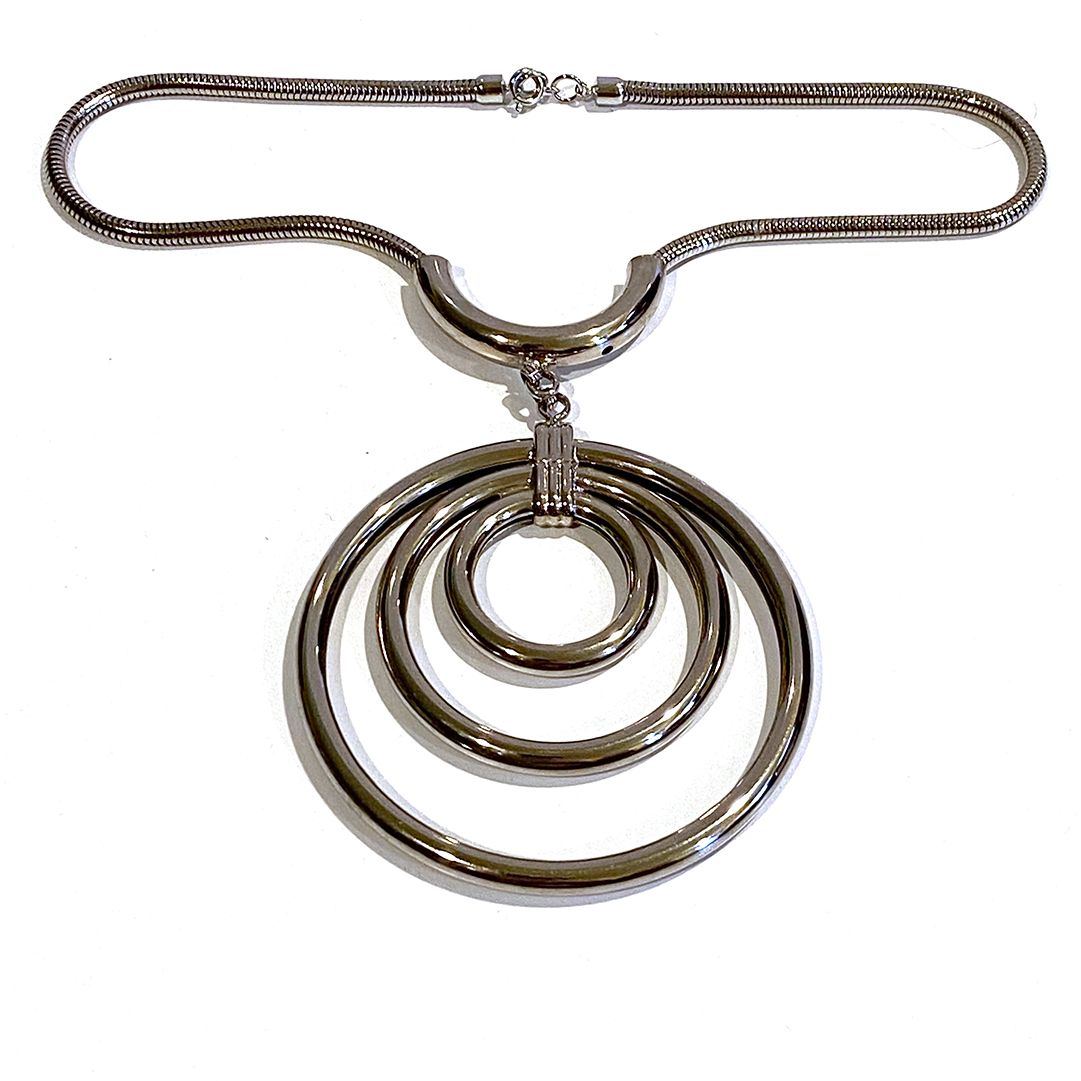 Large Silver Tone Vintage 1970s Pendant Necklace with Concentric Circles
July 5, 2021
Vintage Faux Damascene Toledoware Fish PIn on Original Card Made in Spain
July 5, 2021
Vintage 1960s Art Glass and Chain Lariat
$52.00
This is a wonderful 1960s art glass and chain lariat. The chain has a gorgeous twisted texture surface flanked by irregular-shaped black speckled art glass beads also flank with floral filigree bead caps. The necklace terminates with four hanging beads on either site.
1 in stock
SKU: US-NE-2015-06-17-03-60-a-4
Designer or Maker: Unknown
Condition: Excellent–Note: light darkening (tarnish-no green) on chain
Circa Date: 1960s
Age Group: Adult
Color: Gold tone, Goldplated, Black
Material: Brass, Glass
Size: Necklace measures approx. 43″ tl.
chain. Spring ring closure.