Vintage Beaded Snake Serpent Brooch Pin Set by Mary B Hetz
November 8, 2021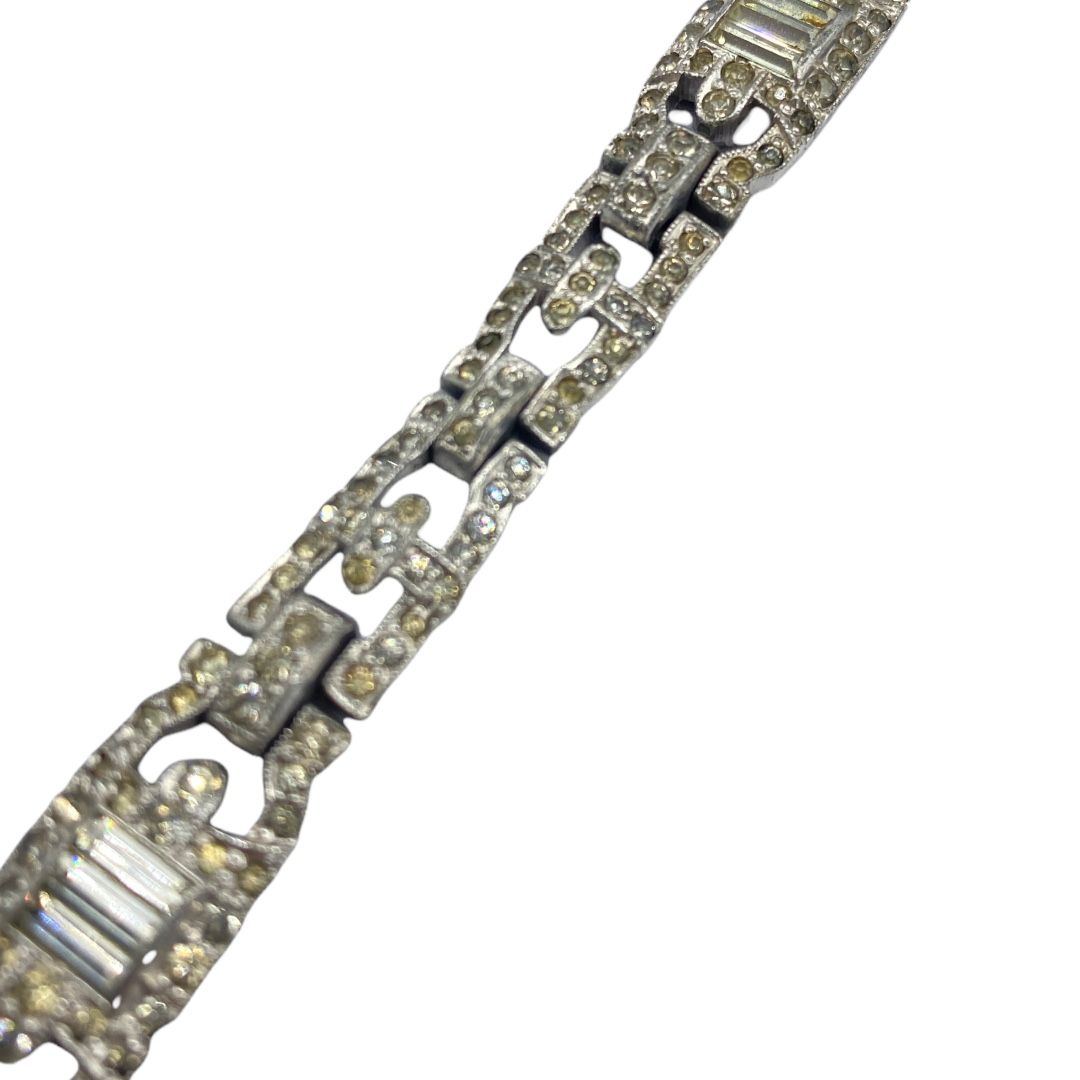 Vintage c. 1920s Deco Rhinestone Bracelet
November 10, 2021
Vintage c. 1940s Enamel Watch Pendant Brooch
$24.00
This is a cute Victorian revival c. 1940s watch pendant brooch. The watch is made by Ingraham and has enamel and rhinestone detailing. The watch is non-function so this piece would make a great prop for a movie, play or the like. A fun choice for the production costume design staff.
1 in stock
• SKU: IN-BC-2021-11-08 15.43.4650-vjc-a-3
• Designer or Maker: Ingraham
• Mark: Ingraham
• Style: Pendant watch brooch
• Circa Date: 1940s
• Condition: Watch does not work.
• Age Group: Adult
• Color: gold, white enamel, multi-colored rhinestones.
• Material: Brass, gold-tone plate, enamel, glass.
• Size or Measurement: Approx. 2 1/4″ t.l. x 1 1/2″ w.
• Type: Pendant watch brooch, Ingraham watch.