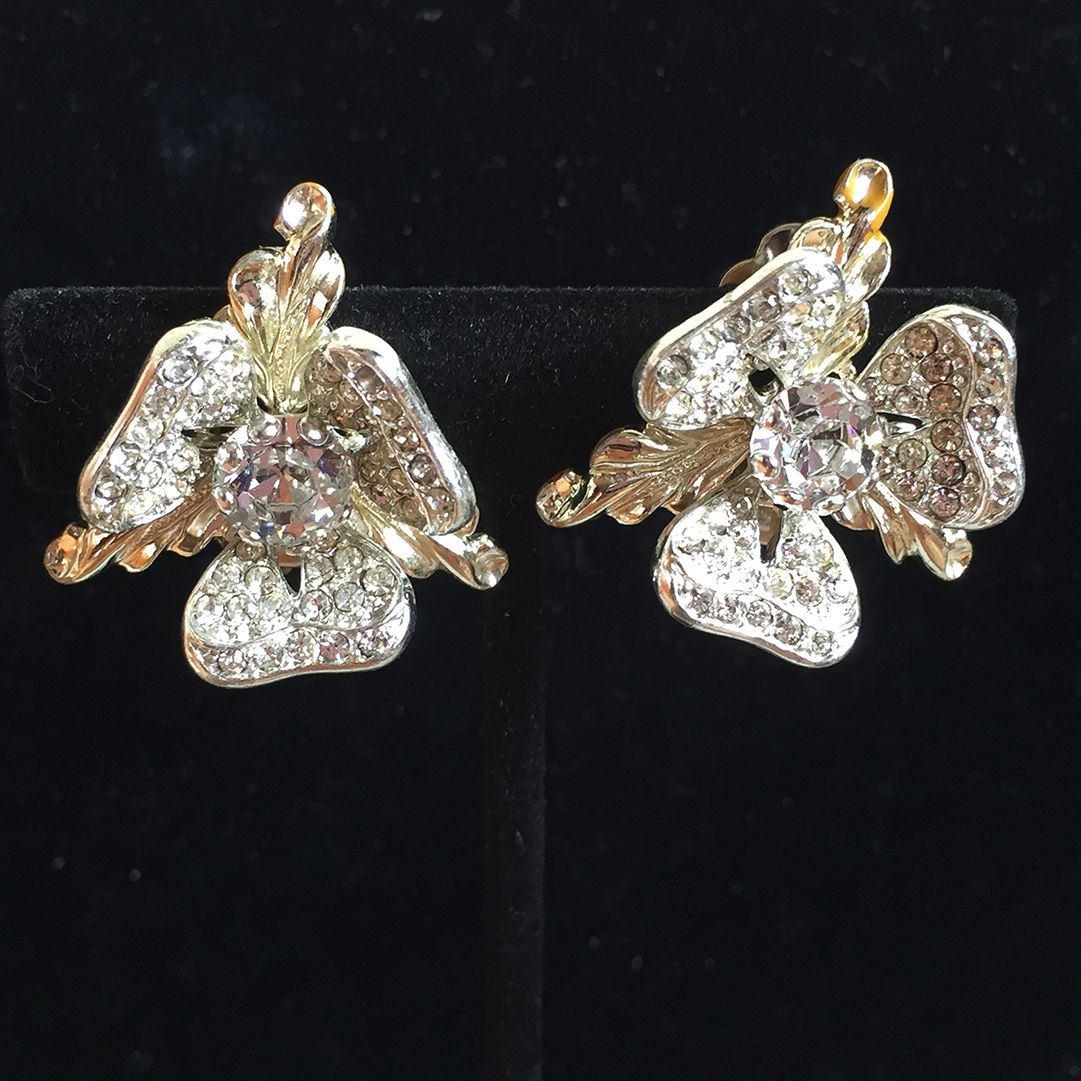 Vintage c. 1950s Floral Rhinestone Earrings Three Dimensional Motif Perfect for Bridal Shoes
July 5, 2021
Victorian Revival Pendant Necklace with Faux Roman/Grecian Cameo Motif
July 5, 2021
Vintage c. 1960s Red and Crystal Colored Rhinestone Earrings
$42.00
For your consideration are these wonderful vintage c. 1960s vintage red and crystal colored rhinestone earrings. In the realm of vintage earrings, red has always been a hard color to find. These are wonderful, yet simple Siam red and crystal earrings. Perfect to accompany a vintage black sheath dress. They have a little movement and are fairly light to wear. The design consists of three rows of rhinestones (fairly large) suspended from the earring clasp. French Clip closure.
1 in stock
• SKU: US-ER-2016-05-05 14.46.12-60s-vjc-a-2
• Designer or Maker: Unknown
• Condition: In excellent condition. No wear to metal. No signs of verdigris.
• Circa Date: 1960s, '60s
• Age Group: Adult
• Color: Silver tone, silvertone, Siam Red, crystal
• Material: Glass, crystal
• Size: 2″ t.l x 7/8″ w.